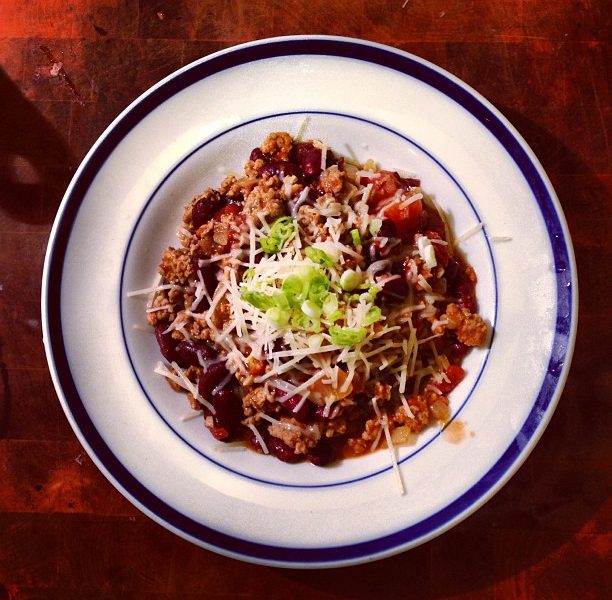 A seasonal classic, this recipe comes courtesy of Clubs of America. It calls for any kind of ale, but this version features my own modification, Outlaw India Pale Ale. Feel free to use your favorite ale. India pale ale gives this a unique, citrus zip.
Ingredients
12 oz. Outlaw India Pale Ale
2 cans fire-roasted tomatoes
1 lb. ground turkey
3 jalapeños
2 zucchinis
1 yellow onion
1 can black beans
1/2 can corn
1 Tbsp chili powder
1 tsp. cayenne
---
Directions
To make this turkey chili, hop onions, zucchini and jalapeños  to desired size.
Brown onions and turkey in a large pot together. Once browned, add zucchini and jalapeños.
Add both cans of fire-roasted tomatoes with juice.
Add IPA, cayenne and chili powder and bring to a simmer. Simmer for for 10-15 minutes.
Add corn and beans. Simmer until warm and serve.