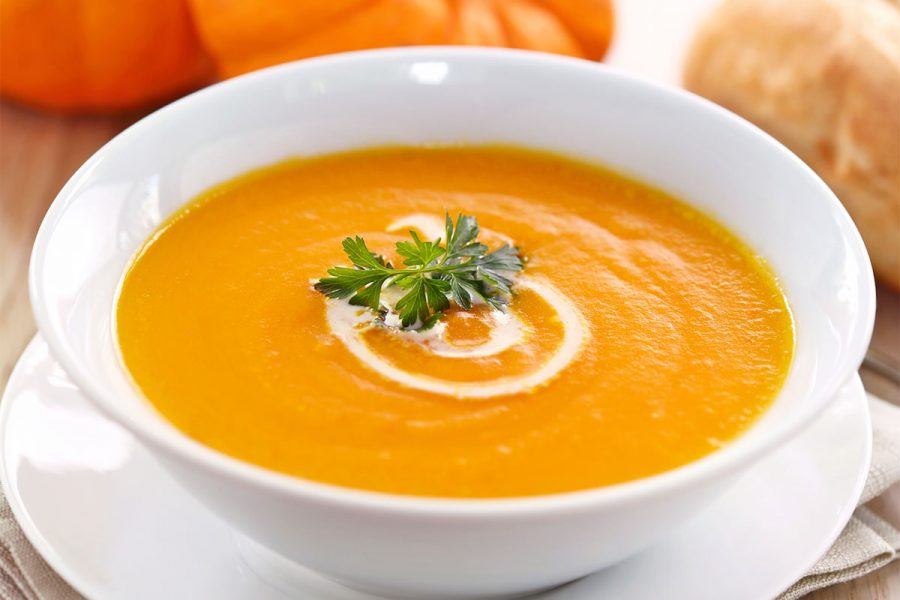 As the obsession with pumpkin beer continues to grow, we're seeing more and more recipes with the delicious ale. Here's one from The Ladies of Craft Beer for a great fall pumpkin soup with yummy chorizo.
Ingredients
3 Tbsp olive oil
1 lb Chorizo, sliced into 1/2 inch rounds
1 medium onion, small diced
1 stalk of celery, finely chopped
1 shallot, finely chopped
2 bottles of pumpkin beer
2 cans of pumpkin puree
2 bay leaves
salt, black pepper and cayenne pepper to taste
---
Directions
To make this pumpkin beer soup, Add 2 tablespoons of olive oil and the chorizo slices to a cold pot. Turn on to a med-high heat. This helps to render the fat out of the sausage and flavors the oil.
Let the pieces get crispy on both sides then remove them from the pot. Add an additional tablespoon of olive oil to the pot and add the onions, shallot and celery plus a pinch of salt. Cook until onions are translucent then add the pumpkin beer.
Bring to a boil, add the canned pumpkin, reduce to a simmer and throw in bay leaves and finely ground black pepper. At this point, you could add it to a slow cooker or simmer covered for 45 minutes to 1 hour.
Puree soup with either an emersion blender or in batches using a regular blender. Taste for seasoning in the soup and add salt, black or cayenne pepper too your liking. If the soup seems thicker then you'd like, add some more pumpkin beer or chicken stock. Stir the chorizo back in, leaving a few to garnish the bowls if you so desire.