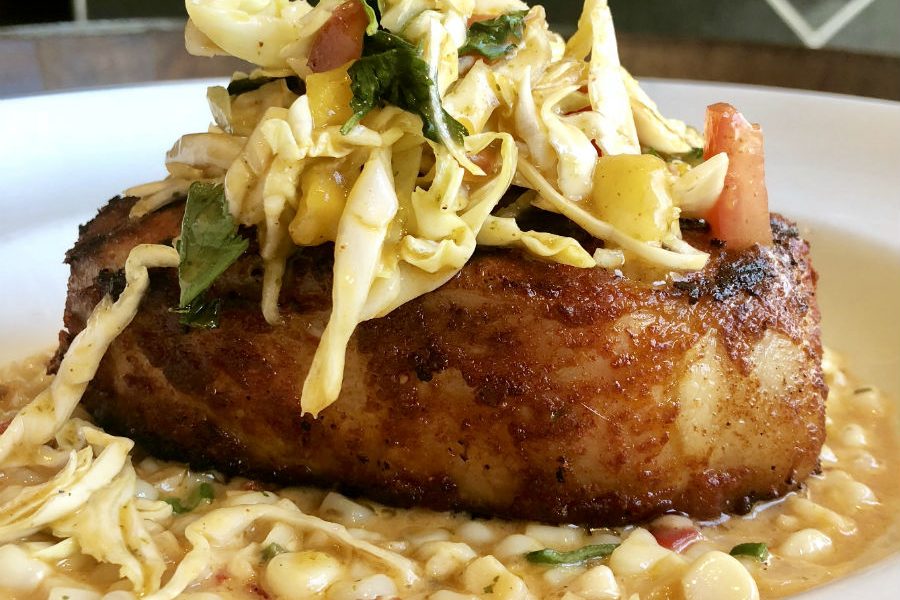 It's hot this summer and nothing cools you off like a nice cold beer. When hunger sets in, fire up the grill and make these delicious pork chops.
Ingredients
Dry rub
¼ cup paprika
¼ cup garlic powder
¼ cup kosher salt
4 T mustard powder
1 T ground cumin
2 T black peppercorn
½ T cayenne
¼ T chipotle powder
2 T onion powder
¼ cup brown sugar
Chipotle/Beer Butter
1 cold can Wilson IPA Roadhouse Brewing Co.
3 ¼ oz unsalted butter softened
pinch of chopped canned chipotle peppers
1 t honey
couple fresh cilantro leaves, chopped
½ t fresh oregano
1 t peeled garlic, minced
dash lime juice
Chipotle Corn
2 cups corn
1 oz butter
¼ cup piquillo peppers, diced
Heavy cream
Scallions, diced
Vinaigrette
¾ T cup lime juice
1/3 t peeled garlic, minced
½ t chipotle powder
½ t sugar
couple fresh cilantro leaves, chopped
2 ½ T grape seed oil
pinch kosher salt
---
Directions
Pork Chops
Mix ingredients and rub desired amount on pork chops.
Cook the pork chops on the preheated grill until no longer pink in the center, 5 - 6 minutes per side.
Chipotle/IPA Butter and Corn
Mix corn, butter and piquillo peppers. Add splash of heavy cream, reduce.
Add chipotle butter and diced scallions to taste before serving.
Plate mixture at the bottom of the plate before plating pork chop.
Vinaigrette
Toss with green cabbage, chopped tomato and chopped mango.