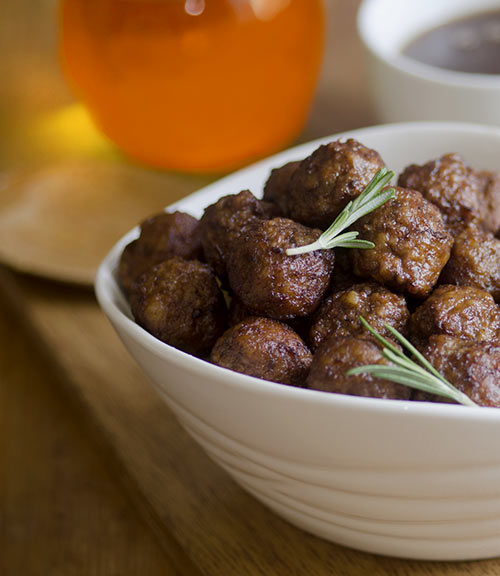 This recipe for bbq meatballs calls for Sprecher Brewing Co.'s root beer BBQ sauce, but you can substitute any pop-inspired sauce. It makes all the difference in flavor of this dish. The recipe yields a lot of meatballs, so it's a great choice for a large gathering.
Ingredients
16 oz Sprecher Brewing Co.'s Doppelbock, or similar doppelbock
1 cup ketchup
1/2 cup Sprecher root beer BBQ sauce (or 1/4 cup rootbeer, 1/4 cup sweet BBQ sauce)
1/4 cup brown sugar
2 Tbsp red wine vinegar
1/4 tsp garlic powder
1/4 tsp salt
1/4 tsp freshly ground black pepper
3 pounds frozen cocktail meatballs
---
Directions
To make these bbq meatballs, combine the doppelbock, ketchup, barbecue sauce, brown sugar, vinegar, garlic powder, salt and pepper in a slow cooker. Add the meatballs and stir gently to make sure they are covered with the sauce (add more beer if necessary).
Cover the slow cooker and cook on low heat for six to eight hours. Halfway through cooking, check to see if you need to add more beer.
Serve the meatballs on a large platter with toothpicks. Place the extra sauce in a small bowl for dipping.