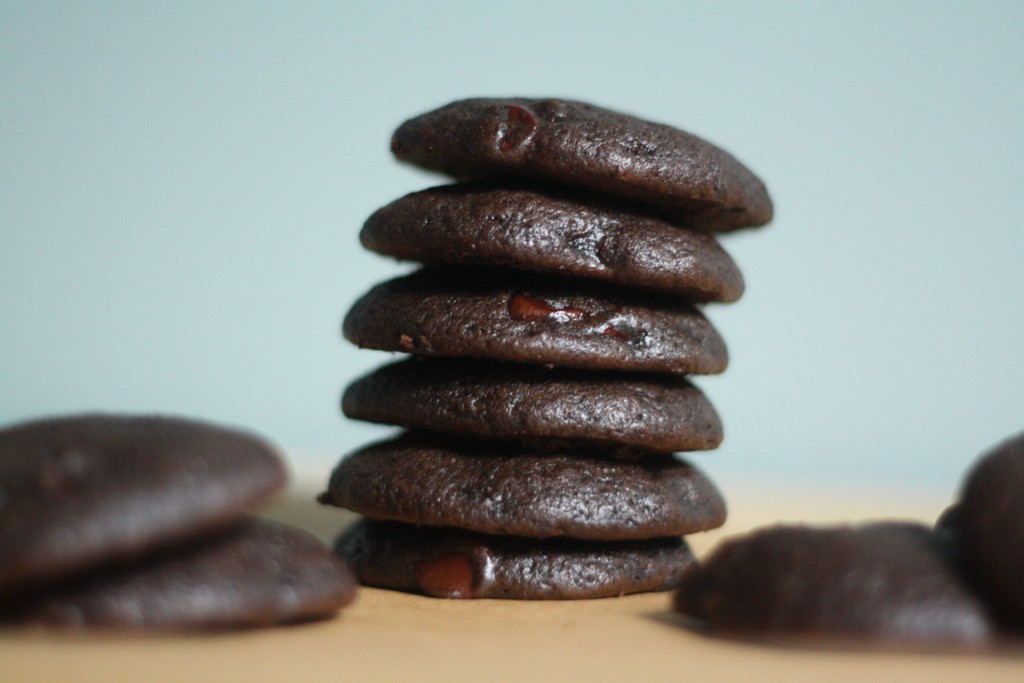 These soft stout cookies made with two kinds of cocoa, molasses and your favorite stout were created by Butter Me Up, Brooklyn!
Ingredients
6 ounces stout
1 stick butter, softened
1 1/2 cups flour
1/4 cup unsweetened cocoa
1 Tbsp black cocoa (or unsweetened cocoa)
1/2 tsp salt
1/2 tsp baking soda
1 tsp baking powder
1 1/2 cups chocolate chips
1/2 cup brown sugar
1/4 cup sugar
1 Tbsp molasses
1/2 tsp vanilla
1 egg
---
Directions
To make these decadent stout cookies, preheat the oven to 350°F and line a baking sheet with parchment.
In a medium bowl whisk together the flour, cocoa powders, salt, baking soda, baking powder and chocolate chips.
In a larger bowl beat the butter with the sugars until light and fluffy. Add the molasses, vanilla and egg and beat well.
Alternate the flour and the stout with the egg mixture until combined.
Chill the dough for about 30 minutes, or until it has firmed up enough to scoop out cookies.
Scoop on the prepared baking sheet and bake for 15-17 minutes or until the top springs back lightly when touched.
Cool completely.