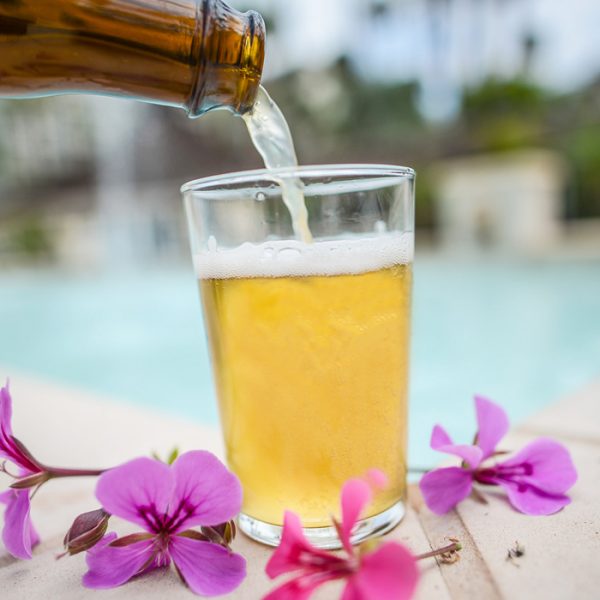 Beercation Destination: San Diego
In San Diego, if you were to visit 10 breweries a day for a solid month, you still wouldn't have seen them all, as surely five new would have opened up in that short time. Simply driving around the vast county, you're just as likely to smell beer being brewed as you are to inhale the intoxicating scents of the Pacific Ocean.
A trip to this West Coast beer city and the sprawling county surrounding it can be hard to plan because there are so many options. As someone who visits multiple times a year, here are some tips to create the perfect San Diego beercation.
(MORE: Uinta Brewing Company Launches Beer Honoring the National Parks)
Start Planning Around a Marquis Event
Since San Diego's weather is freakishly nice year round, it's easy to plan a trip during the offseason. With SD Beer Week happening in early November, one could easily skip this entire post and show up with bag in hand, have a crazy fun week, and somehow mysteriously end up in Tijuana jail a few days later, complete with a new hop nugget tattoo on your lower back. The week is brimming with elaborate pairing dinners, tap takeovers, and a guild festival that, just like San Diego, is difficult to try everything.
If November doesn't jive with your turkey, some other events to plan around include The Mission Valley Craft Beer & Food Festival (April), Modern Times Festival of Dankness (or Funk!) (August), and SD Rhythm & Brews (May). A personal favorite is the Brewbies fest which takes place in North San Diego at Bagby Brewing (February); the event that is adored by industry and reachable by train.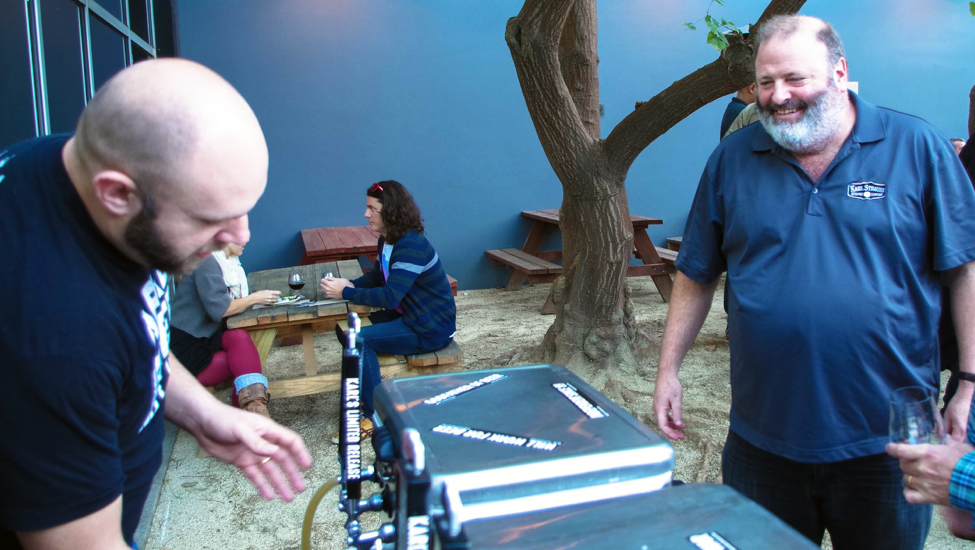 Brewery anniversary parties are also great to plan a trip around. Stone Brewing's anniversary, which falls in August, is overflowing with rarities from within their cellar and guest breweries tend to bring their black tie beers to help celebrate.
(MORE: 9 Weird Brewery Names and the Stories Behind Them)
San Diego Beercation: Where to Stay
North Park is a great neighborhood all on its own, with 30th Street being the central hub of great beer bars, brunch spots and stellar breweries. The historic LaFayette Hotel is situated amongst all this, and is a great jumping off point with easy access to the downtown gaslamp district, beaches, the zoo and other brewery hotspots. The hotel was built in 1946, yet still maintains its poolside bungalow charm. Nothing is more relaxing than cracking a brewery-fresh crowler in a chaise lounge next to their Olympic-sized pool, only to have an impromptu poolside bottle share with traveling room-neighbors from abroad.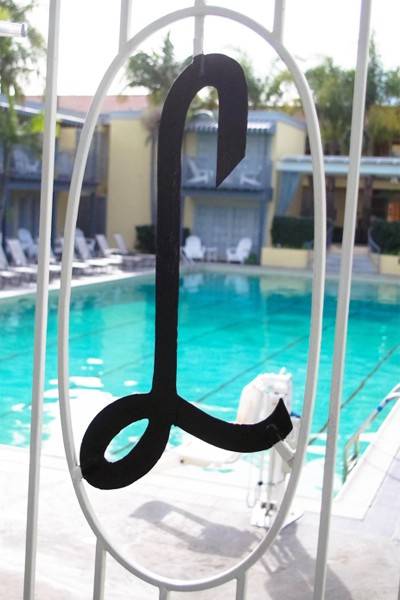 So, with your marquis event and a place to stay, what else are you going to do? Grab a free West Coaster Magazine (basically everywhere beer is poured and in your hotel) and get your fingers dirty with newsprint until something catches your eye. The beer map and directory is in the back, which is your guide to what is fresh and in season.
Starting your day in North Park is poised with possibility. Brunch at nearby Small Bar for $15 includes a full breakfast with a choice of beer (Pliny the Elder on draft, anyone?), a foot tall bloody mary, or even a local favorite michelada (beer bloody mary). Give your morning yawns a kick in the pants and put some money in their juke box, which is filled with all Bowie you can handle.
Bellies full, a stroll down 30th street is always filled with fun and photo ops. The juxtaposition of urban art, yoga mat-carrying locals and beer touristas makes for a sense of belonging. Stop in a store called 'Simply Local' to grab some seriously cool beer art by local artist Rudy aka "Craft Beerd." and grab his $9 deck of San Diego Brewery playing cards to keep you busy while brewery hopping. While checking out, you must buy some local nuts made by North Park Nuttery. They're created with locally-made beer, and shockingly taste like the beer they're made of.
A couple doors down, Bottlecraft is the only bottle shop you need to stop in; be sure to stock up with treats to take home.
Whether or not you're craving beer or coffee, Modern Times Flavordome has you covered. House-roasted coffee and 16 taps of beer, including Black House, their eye-opening coffee stout with house-roasted beans. Mike Hess Brewery and Fall Brewery make up my other must-visit breweries in the area, each with their own pint-worthy charm and incredible neighborhood vibes.
Within 3.5 miles of 30th street are four of the area's best beer bars. For an epic trip, start at Blind Lady Alehouse, move to Tiger Tiger!, then Toronado San Diego, finishing with a quick #2 city bus ride to Hamilton's Tavern in South Park. Lunch, and lots of water, is recommended at any of these places.
(MORE BEERCATIONS: Los Angeles | Charleston, South Carolina)
How to Get Around
In San Diego, it's surprisingly easy to reach the best beer spots without driving yourself. I find a combination of bike rental, Uber, train and trolley are all fast, inexpensive and safe to reach most places. For all others, I reluctantly suggest a brewery tour. Although some might like the fast-paced big-bus tourist lifestyle, I prefer to mosey at my own pace and set things up in advance.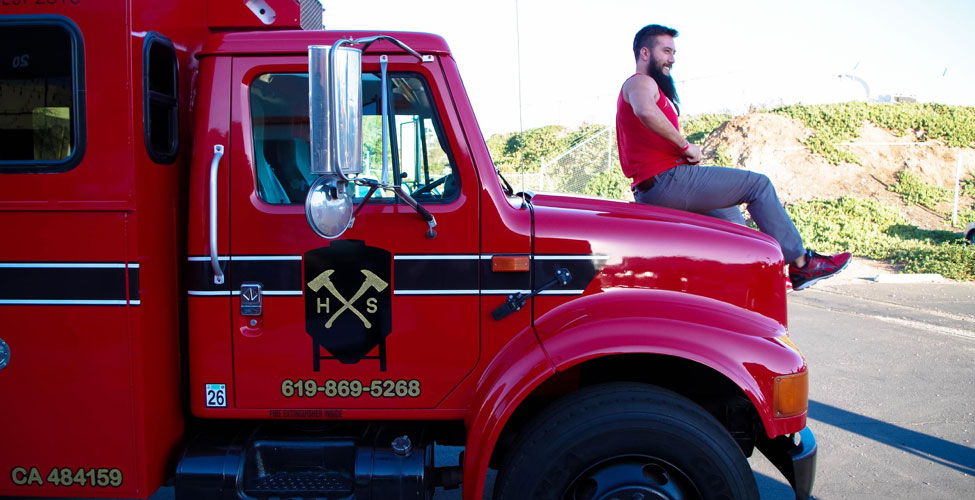 One service I highly recommend is the HotShots Brewery Tour group, which shuttles you around in a swank smaller-sized retired fire battalion wagon. Local beer, food and knowledge is dropped on their friendly experience, complete with phone chargers and plug-in stereo jack to jam out to your own tunes while stuck in traffic. Only drawback? No potty on board.
To Escondido, or Escondidon't? Take the Hop Highway!
Some areas of San Diego are well out of the way, so much so that they have opened more convenient taprooms and restaurants within your travel bubble. Stone Brewing World Bistro & Gardens is a must for any first time San Diego beer traveler, even though their location near the airport at Liberty Station is also beautiful. The Escondido location is a place one can take their mom on Mother's Day, a wedding party, or just a random day to chill at this destination brewery. Reservations for dining and tours is highly suggested. Protip: BYO ketchup.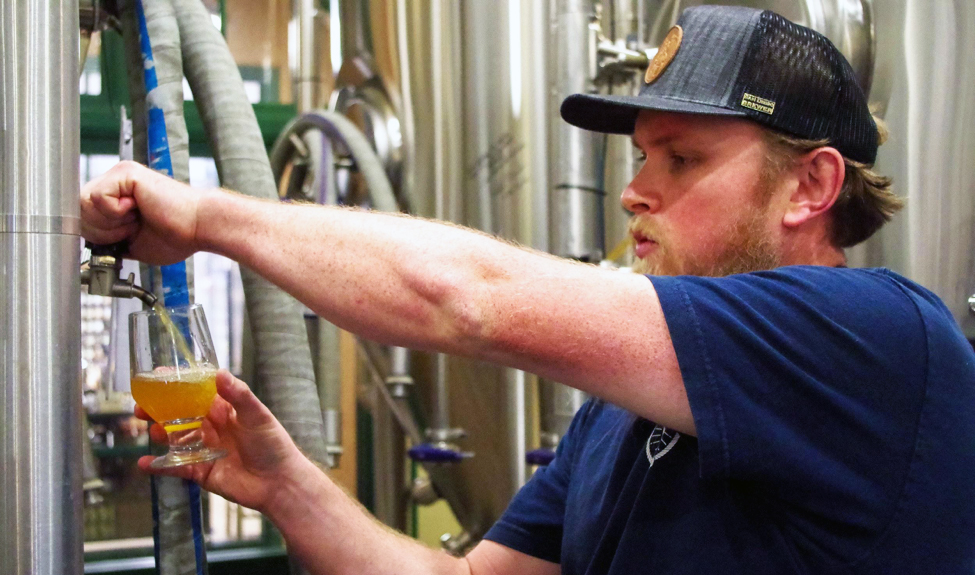 With fresh gargoyle in your belly, hop along highway 78 for some incredible pockets of beer that are destinations on their own. San Marcos is a short ways away and is home to Port Brewing/ The Lost Abbey, Rip Current Brewing, and Churchill's Pub & Grille, three San Diego landmarks. Vista is just a little bit up the road along the 76 with a brewer's guild of its own, including Iron Fist and Belching Beaver. Just before you hit the ocean, the hop highway drops you off in scenic Oceanside, which quickly becoming a brewery hotbed on its own. Locals love Urge Gastropub & Whiskey Bank, complete with adjoining Mason Ale Works for their incredible burgers. Nearby, Bagby Brewing, ran by Jeff Bagby, is probably one of the most decorated GABF winners in history at his tenure with Pizza Port. His attention to detail with lower-ABV beers is remarkable.
Speaking of Pizza Port, Carlsbad is home to most of their operation with a brewpub, a bottle shop, and their huge canning operation in Bressi Ranch, which is a short drive away from Legoland theme park if traveling with children.
(MORE: Coolship Fever in American Brewing)
The San Diego Beer Pioneers
For every craft beer pioneer brewery in San Diego, there are usually several must-visit places around it. Set your GPS to Stone, Alesmith, Coronado, Pizza Port, Karl Strauss, and even White Labs yeast bank. Once there, it's easy to find a few spots you have never heard of via Yelp, Untappd, or even Google Maps' "nearby feature" on the phone app.
Operation Beeramar
Miramar is more than just a Marine base surrounded by fast food and furniture stores; it's home to one brewery that has its own street named after it: Alesmith Brewing Company. The big brewing operation has forged the highly regarded Speedway Stout, and the three-time GABF gold medal winningest Barleywine, Ol' Numbskull. Adding to their big beer program is a unique barrel blending experience called Anvil and Stave, which is sort of like a beer speakeasy, allowing visitors to create unique tastes on each visit. For the baseball fan, be sure to check out their Tony Gwynn museum after a sip of the bright and hoppy .394 Pale Ale, which the ball player personally put his stamp of approval on.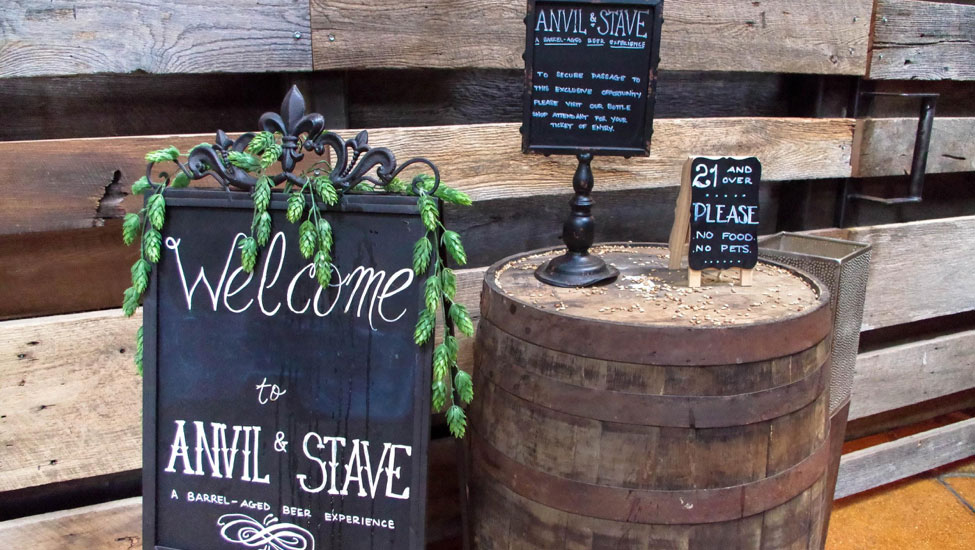 Alesmith's original brewery is a short trip away, but now houses Mikkeller San Diego. Ex-Alesmith head brewer Bill Batton opted to stay with his storied brewhouse, making the transition to make the Copenhagen-based gypsy brewer's beers. I find their freshness and vibe to be electric among San Diego's finest, offering new takes on copycat classics.
Finishing the Beeramar trifecta, I like to visit something new while in the area. My last visit included Little Miss Brewing at only 20 days old. With a WWII bunker vibe and legit dart boards, the flight of bright and hoppy beers were the bomb, just like their logo.
Food & Nightlife During a San Diego Beercation
When beer touring, the need for food can become a necessity, but a little planning ahead can have you eating like the locals do, and hopefully squeeze in a couple fine-dining experiences into the trip. Touristy areas like Seaport Village and Old Town might be fun to shop, but the dining and beverage experience is somehow stuck in the 90's. A couple miles from Old Town, get your burrito fix at Lucha Libre Gourmet Taco Shop. Fish tacos are also indigenous to the region and usually a safe bet on any local menu. Type "fish tacos" into Yelp, and don't be shocked to see a few pages of 4-5 star results.
(MORE: Why You Should Drink Beer Fresh)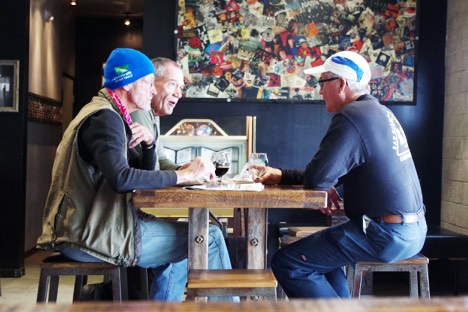 Little Italy offers several gastropub experiences with hip noun & verb type of names, but Craft & Commerce made me feel most at home. Their modern naturalist ambiance and surprisingly accessible menu is as tasty as it is Instagram-worthy. Plus, they have my favorite San Diego brewery on tap: Societe Brewing. If by chance you can't make it out to their taproom, be sure to try their beer around town. You can thank me later.
As San Diego continues to solidify itself as one of the nation's best beer spots, the thing that keeps me coming back is its ability to keep morphing into something better than it once was. It's not just the quantity of breweries and bars that makes a place great, it's the history, the landscape, and the passionate producers and local fans that consume beer that truly make for great beercation.
CraftBeer.com is fully dedicated to small and independent U.S. breweries. We are published by the Brewers Association, the not-for-profit trade group dedicated to promoting and protecting America's small and independent craft brewers. Stories and opinions shared on CraftBeer.com do not imply endorsement by or positions taken by the Brewers Association or its members.