Craft beer is not the hard to find, underground elixir it once was. Geographically, a majority of Americans now have easy access to delicious craft beers. According to Bart Watson, chief economist at the Brewers Association, 83 percent of the U.S. population lives within 10 miles of a local brewery.
[newsletter_signup_box]
But just because you don't have to venture far for a good pint of beer, doesn't mean you should stick to the usual haunts. The world is filled with awe-inspiring spectacles and many of those wonderlands are near amazing breweries. So why not set out on an adventure?
Once in a while, it's a good idea for beer enthusiasts to trade musings on yeast cultures for human cultures.
World Heritage around the Corner
The Gyza Pyramids in Egypt, Machu Picchu in Peru and the Taj Mahal in India have one obvious thing in common. They are breathtaking destinations prominently featured on most bucket lists of must-see wonders. Long before the word "listicle" existed, these places were part of another collection of marvels: The World Heritage Sites Program.
(More: 10 Beertography Tips from the Pros)
The United Nations Educational, Scientific and Cultural Organization (UNSESCO) was first established in 1972 through the World Heritage Convention. It merged international efforts to safeguard the planet's cultural and natural treasures. Although many of the World Heritage Sites might seem like places Indiana Jones might visit, not all of them require journeys to far-flung destinations. In fact, some don't even require a passport, because 23 World Heritage Sites are right here in the United States.
The following seven cultural World Heritage Sites in the United States are a comfortable drive away from awesome craft beer. Enrich your mind and palate in one go.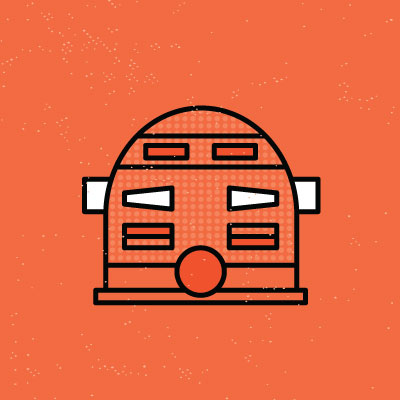 Chaco Culture — New Mexico
This ancient site, frequently compared to Machu Picchu, didn't begin to reveal its mysteries until the late 19th century. That's when a group of Smithsonian scholars began researching at the site. There is still a lot to learn about the ancestors of the Puebloan and Hopi cultures, who left behind ceremonial squares, storage facilities and multistoried buildings dating back to 850 A.D.
The impressive sandstone complexes still standing were the largest buildings in North America until the 19th century. It's puzzling why the people constructed a city set in complex celestial patterns tracking the sun and moon, only to abandon the settlement 300 years later.
(Find: A US Brewery Near You)
The closest modern amenities are in the Farmington region on the New Mexican side of the Four Corners area. If, instead, you opt to camp at Chaco Culture National Historical Park, you will be in for quite a treat on nights the clouds cooperate. In 2016, Chaco was designated as an International Dark Sky Park for its "exceptional quality of starry nights" with no light pollution getting in the way of your view.
Nearby Brewery
Three Rivers Eatery and Brewery in Farmington, New Mexico, has five year-round beers on tap. They rotate the other seven taps periodically, typically changing out one or two beers a week. Dana Guttormsen, manager at Three Rivers, says that after having worked at most restaurants in town, he thinks this brewery and restaurant has some of the best beer and food in the region. "Our most popular beer is the Three RB IPA," Guttormsen says. "The drunken steak is also amazing. It's a marinated hanger steak, lean cut of meat, which is surprisingly tender and flavorful."
If you want to venture out of town and support a new brewery, the nearby town of Aztec, New Mexico, has recently welcomed 550 Brewing Company to the community.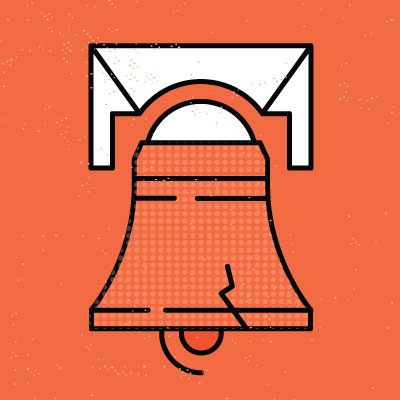 Independence Hall — Philadelphia
Construction of the Pennsylvania State House began in 1732, long before the events that would take place within its walls would earn it the loftier name of Independence Hall. It might not be an ancient crib of civilization, but it is recognized as the birthplace of the United States.
(Seek the Seal: Post Your Photos on Instagram)
On July 4, 1776, the Declaration of Independence was signed in the Assembly Room within Independence Hall. Although years later a legend would surface that the Liberty Bell was rung on that day — that never happened. If the Liberty Bell did in fact make any sound at all to commemorate the occasion, which is still in dispute, it would not have been until four days later when the Declaration of Independence was read out loud in what is now known as Independence Square.
Eleven years after the Declaration of Independence was signed, the Assembly Room was once again used during the Constitutional Convention, when the Constitution of the United States was drafted and signed.
The Liberty Bell, Assembly Room and Independence Square can be visited at Independence National Historical Park. Tickets to Independence Hall are free to everyone, and from the sound of it, "everyone" includes more than mere mortals. The rumor is that the ghosts of Benjamin Franklin and Benedict Arnold roam the halls.
Nearby Brewery
Independence Hall is within the Historic District of Downtown Philadelphia. That means there are many options for watering holes, including hidden speakeasies. For craft brewery selections, 2nd Story Brewing Company serves up a delicious Declaration IPA and a traditional Fritzie's Lager as a tip of the hat to Philly being the purported first place in America where lagers were brewed. There are also plenty of guest taps to help history buffs wind down after a full day of soaking up the past. As for food, it makes a mean burger with a robust tomato jam and many of the ingredients in the kitchen are farm-to-table.
Mesa Verde National Park — Montezuma County, Colorado
These ancient sandstone homes carved into cliffs contains some of the best preserved material culture of the Ancestral Puebloans. The settlement was populated for about 700 years, and like the people of Chaco, at some point the residents abandoned the area. With more than 5,000 pre-Columbian man-made constructions, it's the largest archeological site in the United States.
The park is huge, with more than 40 miles of road. So be sure to stop by the Orientation Center to get, well, oriented. The facility functions as a research and storage facility housing more than 3 million objects, including baskets, sandals, tools and jewelry. You will also learn how architecture and geology helps keep homes cool, even in the peak of summer.
Nearby Brewery
The towns of Cortez and Mancos Colorado serve as gateway towns for the Mesa Verde National Park. Even though these towns have a combined population of approximately 10,000, they both provide excellent craft beer options.
In Cortez, the WildEdge Brewing Collective keeps things animated by featuring live music, trivia nights and communal yoga sessions. They are also into keeping things local by partnering with businesses from the area to create special events and beers, such as The Wildmaker Coffee Stout, which is a collaboration with The Pie Maker Bakery. Its delicious soft pretzel pairs nicely with a choice of one of the 10 beers on tap.
(More: What is Craft Beer?)
In Mancos, the very welcoming Mancos Brewing Company is also an excellent mom-and-pop choice, before or after you head to explore the Ancestral Puebloans ruins. This nanobrewery sells bottled beer you can take with you on your cliff-dwelling adventures. In fact, they have a Cliff Dweller Red Ale that might inspire you to better commune with nature.
Monticello and the University of Virginia at Charlottesville – Virginia
The University of Virginia at Charlottesville was designed by Thomas Jefferson. His vision was to integrate all facets of academia into one cohesive community. There are tours available for seeing the facilities, and visitors can also stroll the idyllic campus on their own. Don't miss the Rotunda, which was modeled after the Pantheon. And also be sure to drop by Monticello, Jefferson's plantation home.
Nearby Brewery
The craft beer options are definitely not limited in this college town. Less than half a mile away on West Main Street, the Hardywood Pilot Brewery and Taproom offers free pretzels on Thursdays to accompany its on-site brewed beers. During the summer, the bright, open seating area is a great place to rest after a day of historical exploration. Some board games are also available. If you end up homesick on your visit, try Mamaw's Mean Cobbler, a peach tripel.
Champion Brewing Company also serves up delicious craft beer near campus. Its popular Missile IPA can be savored in-house or taken on the go. An onsite packaging facility cranks out plenty of portable brews. The relaxed setting is a nice place to enjoy dinner seven days a week and lunch on the weekends.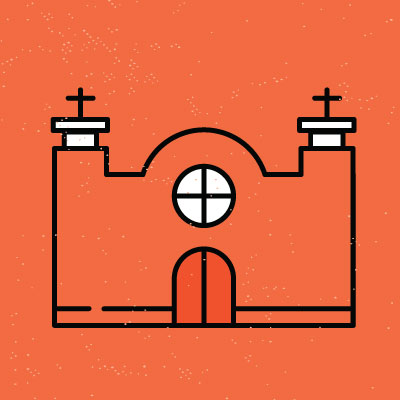 San Antonio Missions — San Antonio, Texas
The cultural melting pot effect is in full display at the San Antonio Missions, the newest World Heritage Site in the United States. One can see architectural and decorative elements from both indigenous and Spanish cultures. It is a complex of churches, granaries and residences that made up the frontier of New Spain in the 18th century.
The four southernmost missions are clustered near the river, although at their furthest points they are still 8 miles apart. There are buses, bike-share stations, guided tours and trails to help get you from one mission to another. Non-motorized watercraft are also permitted on the river, but not the entire stretch is connected, so plan accordingly.
(Sip: Summer Craft Beers: IPAs, Lagers, Fruit Beers and More)
The Alamo is the most famous of the missions in the park and usually the most crowded. So you might want to allow for a full day for a visit. Here you will learn about some of the events that led to the taming of the Old West. Before Texas was annexed by the United States as part of a treaty that ended the Mexican-American War, the Alamo played a crucial role in a battle. Mexican forces were trying to squash the revolution within its rogue territory, the Republic of Texas.
Thirty years after "Pee-wee's Big Adventure" debuted, one of the most common questions guides still get is whether the Alamo has a basement. The answer is: Yes! The Alamo does indeed have a basement.
Nearby Brewery
The Freetail Brewing Company's taproom is walking distance from the San Antonio River Walk's cluster of missions. Although no food is served inside the taproom, there are usually food truck options available on weekends. Be sure to check out the awesome interior murals done by local artist Bruce Peña. The brewery's flagship seasonal is La Muerta Imperial Stout, which is usually available in the fall.
(Enjoy: Brewpubs with Impressive Menus)
Since you are in the Alamo City, why not drop by Alamo Beer Company? This large beer hall has been around since 2014. There are plenty of outdoor seating areas to enjoy the southern sunshine and huge windows let visitors take a peek into production.
Statue of Liberty — New York City
Everyone knows that the copper statue, built by Gustave Eiffel, was a gift from France in 1884. However, a lesser known piece of trivia has to do with the installation of the statue atop the enormous pedestal on which the Statue of Liberty now stands.
The Panic of 1873 drained the economy, and construction of monuments, including the statue and the Washington Monument, stalled. After the statue was brought in 350 pieces from France to New York, the fragments sat while fundraising efforts floundered.
Newspaper editor Joseph Pulitzer promised to publish the names of every person who contributed to erect the statue. In just five months, 120,000 donors ponied up enough to have the statue assembled atop an enormous pedestal. Eighty percent of the total was given in increments of less than a dollar.
(List: A Beer Geek's Travel Checklist)
There are only two ways to get to the Statue of Liberty and Ellis Island. One way is to take a ferry from the New Jersey side at Liberty State Park and the other is to board a boat from Battery Park in Lower Manhattan.
Nearby Brewery
On the New Jersey side, about 2 miles from Liberty State Park, Departed Soles Brewing serves up 100 percent gluten-free options along with its more traditional beers. This downtown Jersey City taproom has easy mass transit access. So leave the car behind and experience the Hudson River sites on foot. Its most popular gluten-free beer is the GoodbIPA Four My Homie, a brew heavy on the citrus and floral notes. The location is pet friendly and although no food is served, outside food can be brought in.
Taos Pueblo — Taos, NM
This ancient village is estimated to be more than 1,000 years old. Unlike many other World Heritage Sites, these adobe homes are still inhabited by an indigenous people with traditional festivals, culinary customs and religious rites. Although the Pueblo welcomes visitors, please be respectful and refrain from photographing people without their permission.
Tiwa is the native language spoken at the Pueblo, although English and Spanish are also widely used.
At sunset or sunrise, you can see why Spanish colonizers mistook these Pueblos for the mythological golden cities of Cibola. When the setting sun's light hits the mud walls, they glow in amber hues, almost as if gilded.
Although it might look like the homes within the five-story complex are connected with internal doors, they are not. In fact, the external doors and windows did not come until later. Originally, the entrances were located on tops of the roofs.
The word "Taos" is used locally to refer to several different communities. So if you're asking for directions to the World Heritage Site, specify that you want to go to the Pueblo, otherwise you might end up at the Taos Ski Valley.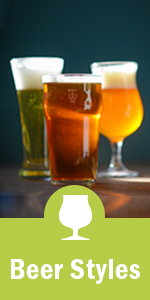 Nearby Brewery
Taos Mesa Brewing has been serving up amazing craft beer and food at its "Mother Ship" location for six years and it opened a second taproom in downtown Taos two years ago. The Mother Ship is near the famous Taos Gorge Bridge and a colony of earthships, funky homes made out of recycled materials and natural resources. The adjacent compound of restored vintage airstreams is a new lodging establishment known as the Hotel Luna Mystica. If you're in town for one of the music festivals at Taos Mesa Brewing, it's a unique overnight experience.
A very low key alternative to Taos Mesa Brewing is Eske's Brew Pub, which serves up six small-batch beers and a few other local brews in a cozy adobe building near the Historic Plaza. Because this is New Mexico, some of the dishes are typically served with green chile. Just be sure to ask about the spiciness level before trying to scarf down the hot stuff.
Additional Exploration
If you are looking for even more cultural World Heritage Sites in the United States, visit the Cahokia Mounds Historic Site near St. Louis, Missouri; Monumental Earthworks Poverty Point in Louisiana and La Fortaleza and San Juan National Historic Sites in San Juan, Puerto Rico.
CraftBeer.com is fully dedicated to small and independent U.S. breweries. We are published by the Brewers Association, the not-for-profit trade group dedicated to promoting and protecting America's small and independent craft brewers. Stories and opinions shared on CraftBeer.com do not imply endorsement by or positions taken by the Brewers Association or its members.