Just when you think the IPA obsession has reached its plateau, the milkshake IPA adds another dimension to perhaps the broadest and popular beer style out there.
[newsletter_signup_box]
With no set definition of what a milkshake IPA actually is, I'll define the style as an IPA that introduces lactose into the brewing process, often with the addition of a fruit of some sort. It has a lighter appearance and a thicker body. New England IPAs (known for their hoppiness and hazy look as well) appear very similar to milkshake IPAs, so don't be fooled. The biggest difference between the two is the addition of lactose.
Lactose is an unfermentable sugar that adds sweetness and body to a beer. The use of lactose has traditionally been used as an ingredient in English-style sweet stouts, commonly referred to as milk stouts, since lactose is derived from milk.
(MORE: The New England Style IPA, The Anti-IPA)
In addition to lactose, another common adjunct in milkshake IPAs is fruit. Whether it be pineapples, strawberries, mangos, papayas, raspberries or something else, fruits are prevalent in this style. Adding fruit into the mix helps to balance the sweetness scale.
Many breweries also include vanilla beans into the mix at different stages of the brewing process. Vanilla beans combined with the lactose create a fantastic marriage of flavor that also helps deliver on the milkshake mouthfeel.
Lastly, to finish our dissection of the milkshake IPA, it should be noted that many include flaked oats during the brewing cycle. These oats can be used without a cereal mash and they impart not only the "hazy" look onto the beer but also help to make the beer appear lighter in color.
(Seek the Seal: Post Your Photos on Instagram)
Many brewers point to Tired Hands Brewing Company (Ardmore, Pennsylvania) and Omnipollo Brewery (Stockholm, Sweden) for sparking the style's popularity.
Badger State Brewing | Green Bay, WI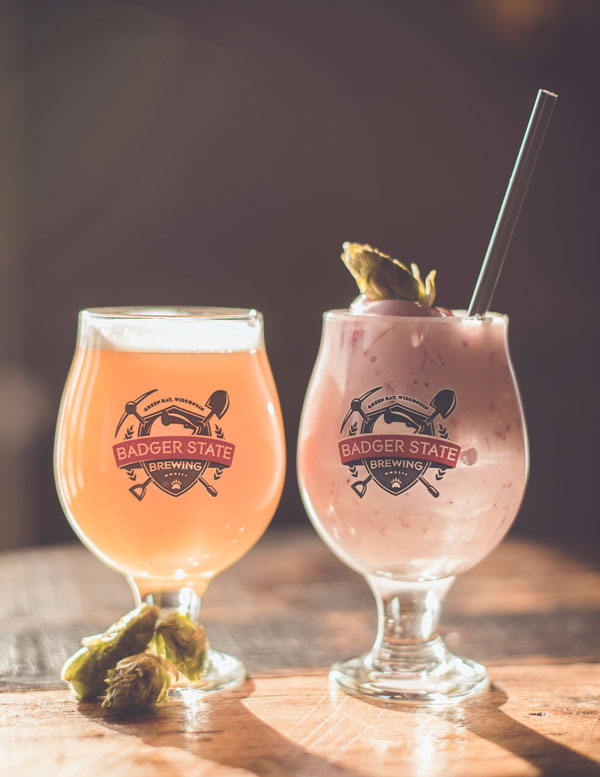 One simply cannot start discussing a beer involving dairy without first talking about a brewery from the America's Dairyland. Badger State Brewing out of Green Bay, Wisconsin, opened their doors in 2013 and started brewing milkshake IPAs way back in 2016. Since then, they've been able to better hone the craft of brewing this unique style.
"Milkshake beers were still not something we had had the chance to taste or purchase in Wisconsin," says president and founder of Badger State, Andrew Fabry. "Since then we have run several different milkshakes, each with different fruit additions or combinations. We've learned a considerable amount about brewing this style since then, the most important thing being that not all fruits behave the same."
(NEW: The Precarious Future of Wild Hops of the American West)
The complexity and factors that go into making a milkshake IPA are vast. "The shelf life, acidity, ripeness of the fruit and more, all play important roles in combining to make a quality milkshake IPA. That being said, adding another type of sugar adds dimension to a beer, just as adding fruit creates another balancing flavor for bitterness and hops. The style really is a lot of fun to create and the reactions we get across the board from people in the tap room when they sample these beers is super fun and a really positive experience," Fabry says.
Milkshake IPAs to check out – Pineapple Orange Milkshake IPA, Key Lime Milkshake IPA, and Peach/Apricot Milkshake IPA
Wrecking Bar Brewpub | Atlanta
Wrecking Bar Brewpub out of Atlanta opened in June 2011, and it didn't take long for them to be recognized for their accomplishments.They've won numerous local accolades over the past seven years. During this past year, they've been devoting more attention to milkshake IPAs.
"Our process on these beers is very similar to how we brew our hazy IPAs," brewmaster Neal Engleman says. "This includes a low-temperature whirlpool hopping to create as little bitterness as possible. The hops we tend to use are Citra and Mosaic, which always seem to go well with a fruit re-fermentation. We have noticed that this hop combination works more cohesively with berries versus other fruits, such as mango, passionfruit, etc. We dry hop during fermentation to maximize the fruitiness of the hops, and will re-ferment the beer on fruit. Once this process is complete, we will age the beer on vanilla beans to round out the flavors and impart a smooth creaminess."
(Find: A US Brewery Near You)
While Georgia is known for their peaches, Engleman set his sights on a different fruit when first brewed a milkshake IPA. "Our first Milkshake IPA was fruited with strawberries," he says.At the time, it was the first milkshake-style IPA to be brewed in Georgia. As such, it was the fastest selling beer we had ever brewed."
Milkshake IPAs to check out – Boysen the Yard Milkshake IPA and Fruit at the Bottom Mango-Passionfruit Milkshake IPA
Dangerous Man Brewing | Minneapolis
Like many brewers on this list, Rob Miller of Dangerous Man Brewing was made aware of the milkshake IPA style by Tired Hands Brewing. "I started making Milkshake IPAs after I returned from the Craft Brewers Conference in Philadelphia," he says. "I was inspired by many of the hazy IPAs I had on my adventure out East and by the menu at Tired Hands Brewing outside of Philly. Here in Minneapolis, nobody was making a beer like the Milkshake style of IPA and I wanted our city to experience the flavor combination."
Miller thought outside the box and wanted to choose a unique twist on the initial milkshake IPA he brewed. "The first milkshake IPA we brewed was a Boysenberry MS IPA. I wanted the first one we made to be impactful in all aspects, including the color. I choose boysenberries because they have such a deep, dark purple color and because they are a tarter berry that would help balance the sweetness from the lactose."
(Style Spotlight: New England IPA)
Another key ingredient? Vanilla.
"With all of our Milkshake series IPAs, we add some amount of vanilla. The vanilla gives an unexpected twist to a fruit forward IPA. I love how the vanilla and the lactose work together to create the ice cream flavor and texture in the finished beer."
Milkshake IPAs to check out – Tangerine Milkshake IPA, Blackberry Milkshake IPA, Strawberry Milkshake IPA, Blueberry Milkshake IPA, and more
Illuminated Brew Works | Chicago
Brian Buckman, co-founder and head brewer of Illuminated Brew Works, mainly focuses on farmhouse beers — but just last year, he dove into double IPAs and since has started a series of beers that combined the two, calling it their "Hopped Up Farmhouse Series." Later on, he wanted to experiment some more and had heard about brewers involving fruit in their beers. "I dug around the internet and found people were getting this great fruit hop character without bitterness with post-boil hop additions," he says.
(Analysis: Hemp Ales Grow in Popularity as Brewers Aim for New Flavors and Awareness)
Buckman's double IPAs were enjoying some solid success, so he wanted to build upon that, but with a twist. "It wasn't long before we thought about throwing in some lactose sugar. There is something perfectly synergistic about the fruit-forward hoppiness of DIPAs and the round, full-bodiedness that lactose sugar brings to the table. And together, it's just the most delicious candy you could ever have."
Milkshake IPAs to check out – Spoonful of Sugar and Astronaut Eye Scream
Brink Brewing | Cincinnati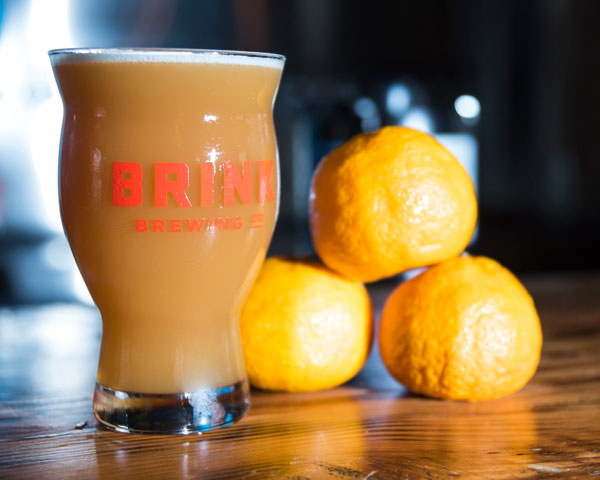 Brink Brewing might only have a 7-barrel brewhouse, but brewer Kelly Montgomery is using every ounce of their capacity to brew beer that is getting national and international recognition. Having won a 2017 medal at the Great American Beer Festival and a bronze at the 2018 World Beer Cup, they want to continue making beer of the highest quality.
(More: What is Craft Beer?)
For some brewers out there, dabbling in the milkshake IPA category isn't a matter of what they like but rather a reflection of what they don't like. "My love of brewing milkshakes stems from a lack of love for those piney and bitter west coast IPAs," Kelly Montgomery says. As many brewers on this list can attest, finding that particular fruit that meshes well with all the other brewing elements is vital. "Each fruit has its own challenges, as you could need 50 vanilla beans or 100 and just enough hop bitterness to balance out the sweetness of whatever particular fruit you're using. We find ourselves constantly adjusting the bittering ratios as each fruit has its own level of sweetness." In the past they have used blackberries, mangos, lime sherbet, peach/vanilla, mango/guava, strawberry/passionfruit, and others.
Milkshake IPAs to check out – Shake Senora Milkshake IPA and Citrazest Milkshake IPA
OMNI Brewing Company | Maple Grove, MN
In September of 2017, marketing manager Brittah Springer and the rest of OMNI Brewing decided to celebrate their two-year anniversary with a milkshake rather than a cake. This is the time when they brewed their first milkshake IPA, Raspberry Milkshake, thanks in part to assistant brewer Jason Hunziker's persistence after he tried some of the milkshake IPAs from Tired Hands Brewing Company.
Since that original submission, OMNI has launched a Malt Shop series of milkshake IPAs. Besides the original Raspberry Milkshake, OMNI has also canned their Tropical Milkshake IPA and even more are on the horizon. "For the future of this series, we are planning on releasing new flavors quarterly where we will play with new hops, fruits, and hopping regimens," Springer says — so be on the lookout for new offerings to come.
(MORE: Jester King Founder Speaks Out on Beavertown/ Heineken Deal)
Milkshake IPAs to check out – Double Raspberry Milkshake IPA, Tropical Milkshake IPA, and Double Vanilla Milkshake IPA
Brew Rebellion Brewing Company | San Bernardino, CA
Brew Rebellion Brewing Company started as three homebrewers in a cluttered garage making beer. Once it became apparent they had a talent to brew, they cleared out the garage and sold their brewing equipment as well as sports memorabilia at a local swap meet so that they could purchase better equipment and take their brewing to another level.
Fast forward nearly a decade to late 2017. Brewmaster Andy Sutfin started brewing milkshake IPAs for Brew Rebellion and he immediately started having fun with the style. "We are heavily dry-hopping them to get the floral aspect without all the IBUs," he says. This is evident by the number of beers he's created in such a short amount of time. "We have one fermenting now with mangos and habaneros which I am really looking forward to." For this beer it was dry-hopped with citra, mosaic and columbus hops, and lactose was added as well.
Milkshake IPAs to check out – Cranberry Milkshake DIPA, All-In Mixed Berry Milkshake DIPA, and Orange-'A-Licious Milkshake IPA
(More: 10 Beertography Tips from the Pros)
Vanished Valley Brewing Co. | Ludlow, MA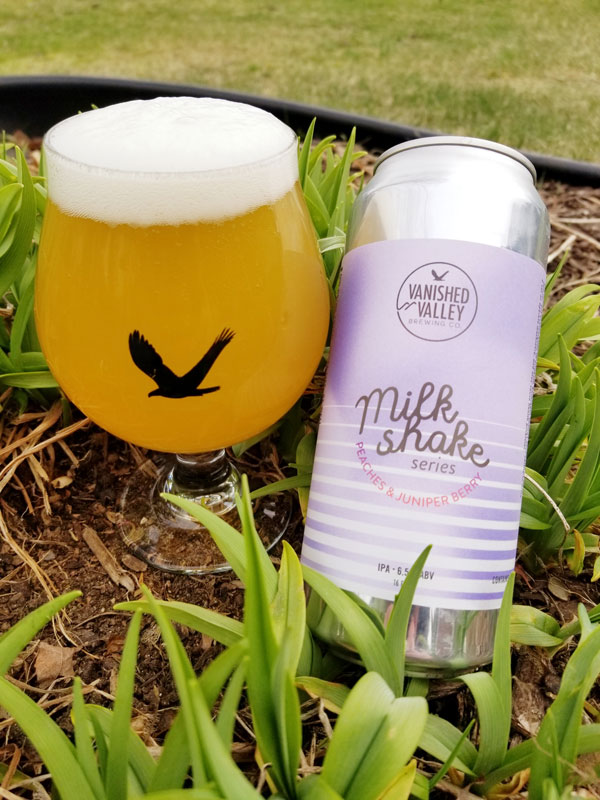 Tucked away in Western Massachusetts, you can find Vanished Valley Brewing. "The name of the brewery commemorates the four towns that were disincorporated and literally vanished so that the state could build the Quabbin Reservoir to supply water to the Boston area," co-founder and head brewer Josh Britton explains.
Since March of 2017, Britton and his crew have been pumping out some amazing beers — but recently, he sort of stumbled into the whole milkshake IPA realm. "I thought, wow this sounds like it could be a really fun beer to work on! I also knew that there was nothing like this style being produced in my area and to be honest, I had never even had a milkshake IPA," he says. "So, more reason to get busy creating one, right?"
(Sip: Summer Craft Beers: IPAs, Lagers, Fruit Beers and More)
Even though he was diving headfirst into an uncharted territory, Britton still wanted to stay true to his Boston-area roots. "I create our shakes with a lot of body-building malts and a water profile that really accentuates the typical New England IPA mouthfeel," he says.
While many of the pieces that make up a milkshake IPA have been discussed throughout, there are still some factors that are kept hush-hush as to not divulge too many secrets. "There are a few other elements and processes that I've found work really well to enhance the flavor of our shakes but I can't really get much into that," Britton says."Overall, it takes a lot of fine balancing of flavors when creating this style but when done correctly it makes for a very cool beer!"
Milkshake IPAs to check out – Peaches & Juniper Berry Milkshake IPA and Strawberry Shortcake Milkshake IPA
Station 26 Brewing Co. | Denver
What used to be a fire station is now the home of Station 26 Brewing. Since late 2013, this Denver brewery has been serving beer to their taproom patrons as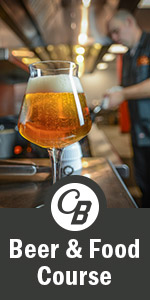 well as the greater Front Range market, but it's been less than a year that they've been brewing milkshake IPAs. "We saw an opportunity in the craft beer market here in Denver and jumped on it," says marketing and events manager Hamlet Fort.
"Our Milkshake IPAs are a fairly consistent base hazy IPA recipe with minor tweaks per addition," Fort says."We add elements of fruit and full vanilla beans and lactose to give the milkshake style. They are soft and delectable, with the vanilla element meshing well with fruit to give a smooth and juicy mouthfeel."
(Recipe: Roadhouse Brewing Co. Chipotle Pork Chop with IPA Corn)
For those of you out there who are gluten intolerant but want to join the rest of us in drinking this wonderful style, have no fear. Fort confirms that all their milkshake IPAs are gluten removed.
Milkshake IPAs to check out – Passionfruit Milkshake IPA, Chocolate Milkshake IPA, and Blackberry Milkshake IPA
Who wouldn't mind a milkshake in the sweltering heat of the summer? I recommend cooling off with one of these milkshake IPAs or visit your other local breweries to see if they have any on tap. If you discover a milkshake IPA that you love, I'd love to hear from you, please comment below with your favorites.
CraftBeer.com is fully dedicated to small and independent U.S. breweries. We are published by the Brewers Association, the not-for-profit trade group dedicated to promoting and protecting America's small and independent craft brewers. Stories and opinions shared on CraftBeer.com do not imply endorsement by or positions taken by the Brewers Association or its members.