In addition to hosting the most comprehensive public tasting in the country, the annual Great American Beer Festival – which takes place every fall in Denver – is also home to the most prestigious competition of American brewers. In 2018, judges evaluated 8,496 beers from 2,404 breweries across 102 categories, and each year the competition grows larger.
Given such a prolific field, winning a GABF medal can springboard a small brewery to national recognition. With so much at stake, and so many moving parts, attention to detail is critical, both for brewers and festival staff. Every year, thousands of people work tirelessly behind the scenes to ensure the GABF competition goes off without a hitch.
Agonizing Decisions: Which Beers to Send to GABF Competition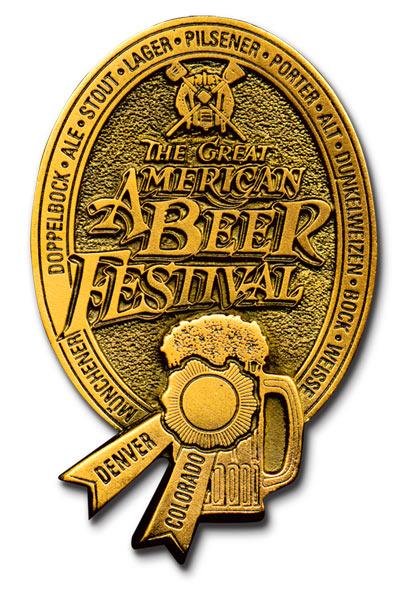 For brewers, it all starts months before, in the heat of summer, when they must select which beers to submit for judging. As the festival has grown, breweries have been limited to submitting a maximum of five beers – for brewery groups with multiple locations, this increases to up to 20 entries. Regardless, choosing a few beers out of a brewer's entire portfolio can be agonizing.
"We have to be incredibly selective about what we enter," says Mark Edelson, director of brewery operations at Iron Hill Brewery, which throughout the years has claimed 49 GABF medals across its 16 locations in Philadelphia and beyond. "We brew about 300 beers companywide each year, and that leads to a lot of vigorous conversation back and forth."
To narrow down such a field, Edelson and his team conduct their own blind tasting in early August. In his words, it's "kind of a GABF judging before the GABF judging."
(More: Stories Behind 10 Strange Beer Names)
For six hours, Iron Hill staff will taste and debate the merits of both flagship and limited-edition beers shipped or driven from all their locations.
"At the end, sometimes you're just splitting hairs," Edelson says. "But it is a kind of an honor for one of our brewers when [he or she] wins our blind tasting."
Delicate Task of Getting Competition Beers to Denver in One Piece
After choosing which beers to enter, the next hurdle is physically getting competition samples to Denver. Trusting traditional shipping risks both poor temperature control and breakage, something Stevenson Rosslow, owner of Wrecking Bar Brewpub in Atlanta, has seen firsthand.
"Six years ago, after we put together all our beers, we unfortunately got news that not all of them made it. We lost a third to half of our submissions to breakage by FedEx," Rosslow says.
In order to medal, a beer must make it through several rounds of GABF judging.
"So while some beers moved on, they didn't have enough beer to sample in the later rounds," he says. "At that point the entire expense and process was basically completely fruitless."
The following year, Rosslow decided to cut out the middle man and drive the beers himself. With the help of co-founder and former brewmaster Bob Sandage, they tackled the 21-hour, 1,400-plus-mile trip straight through.
(More: American Brewers Fall for Brazil's Spicy Amburana Wood)
Now the trek has become an annual tradition. Rosslow and members of the Wrecking Bar staff load up his Ram 2500 with their own beer submissions, plus those of roughly 30 Georgia breweries, complete with insulated packaging, ice, heavy blankets and tarps to keep the precious cargo secure.
As always, they drive straight through to Colorado. But after safely unloading the beer at the Brewers Association warehouse, they make the most of the trip back, plotting a route each year that takes them to new breweries. Last year, they took the northern route, hitting up Toppling Goliath, New Glarus and 3 Floyds, trading bottles along the way. When they returned to Atlanta, they threw a party for all of the breweries whose beer they transported, using bottles scored during the trip.
"The goal is to simply get ours and other breweries' beers to Denver as quickly as possible without any mishaps, but it's also a good bonding experience for the team," Rosslow says. "We get to see what's going on at other great breweries around the country."
In 2018, their efforts paid off, as Wrecking Bar brought home a GABF silver medal for its Willet Barrel-Aged Ye Old Sprinkler barleywine in the Wood- and Barrel-Aged Strong Beer category.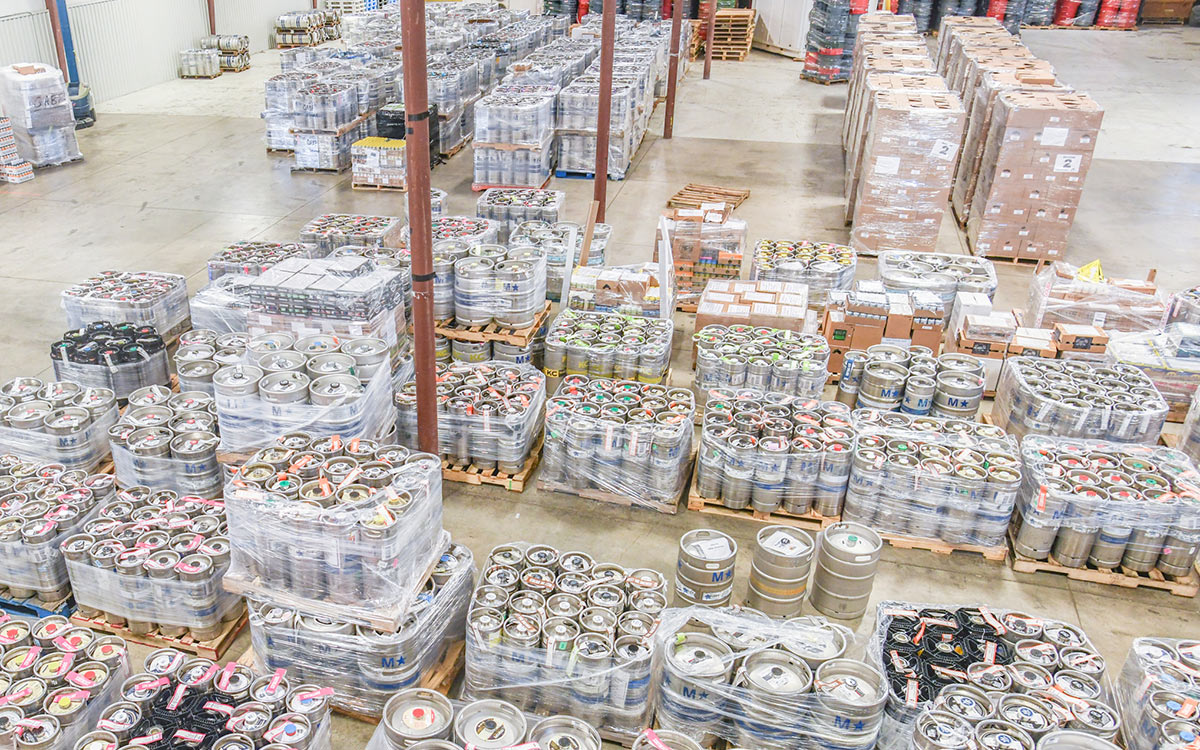 Thousands of Hours Sorting Thousands of Entries
As competition shipments arrive in Colorado, the onus now shifts to Brewers Association staff and volunteers. The last week in August, every competition beer from around the country arrives at a warehouse north of Denver.
Nathan Sheiko, the competition's software engineer, oversees the team of volunteers tasked with handling all these shipments. In a single week, his team will receive more than 54,000 individual bottles or cans of beer, all of which has to be unpacked, sorted and reorganized.
To keep everything straight, Sheiko continually looks for ways to streamline the process.
"When I started in 2012, the competition had around 4,000 entries and sorting was completed on paper," he says. "In 2015, I wrote a new tablet app that allowed volunteers to enter data digitally on the floor with instantaneous error checking. For GABF 2019, we're taking it one step further with a new barcoding system to handle the 9,000-plus entries. Brewers are now attaching barcodes to each bottle or shipping box to help us enter information into the app faster."
Still, the task requires a massive volunteer force. Mike Aronson oversees the warehouse and estimates the whole sorting process takes up to 6,400 working hours to complete. Volunteers work in shifts – three shifts per day at four hours each, five days a week for four weeks.
"In 2001, Boulder Beer let us use their 600-square-foot cooler space for sorting. Now we are in our own 10,000-square-foot refrigerated warehouse, and are using every inch," Aronson says. "In the end, cases will be palletized by category for shipping to the convention center for judging. The past few competitions we built 26 full pallets and filled more than a 53-foot refrigerated trailer."
Aronson says for 2019, the team built 28 pallets and filled a trailer and a half!
(More: Graphic: Gold Medal IPAs 1989-2018)
Behind the Closed-Door, Secret Spectacle of GABF Competition Judging
Finally, the beer arrives in Denver for judging, which takes place alongside the public aspect of the festival.
Competition Director Chris Swersey will utilize roughly 330 judges for this year's competition. Over the course of three days, judges will blind taste beer in their assigned categories, comparing them to style guidelines published by the Brewers Association. With so much beer to taste, Swersey takes steps to ensure judges' palates remain fresh.
"As we've grown the competition, we've also grown the number of judges to keep the tastings at a reasonable number of beers," he says. "In fact, the total number of beers each judge evaluates on average is about five percent lower than it was 10 years ago."
In each session, a judge tastes no more than 12 beers.
"For higher alcohol and more bitter styles, we intentionally decrease the number of beers per judge to avoid fatigue," Swersey adds.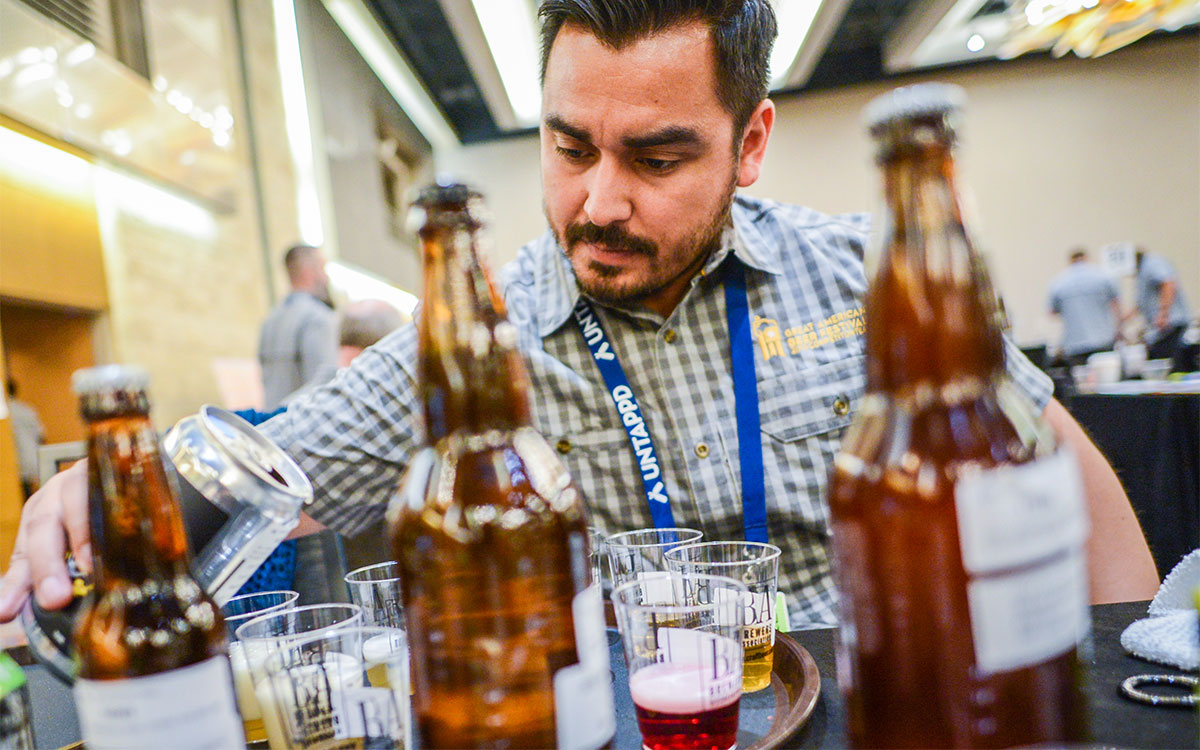 The two largest categories, Juicy or Hazy  IPA and American IPA, are tasted in five sessions, with the first sessions in each category requiring more than 120 judges.
The judging process is also aided by competition stewards, a team of 210 volunteers overseen by Assistant Competition Staff Manager Kris Latham. From 7 a.m. to 6 p.m., for three straight days, these volunteers stage, pour and deliver beer samples to judges, acting as a buffer to ensure the tasting is truly blind. They also sign a confidentiality agreement, barring them from discussing breweries or beers during the judging.
(More: So You Want to Be a Beer Judge?)
Latham is entering her 21st year leading the stewardship team and values their contributions.
"These volunteers travel on their own dime, take time away from their families and work long days to make the competition a success," she says.
New stewards are recruited based on references from within the existing team.
"Some are veterans, doctors, airline pilots, engineers, and yes, even rocket scientists," Latham adds. "They are true beer folks who are super passionate, and it's a big reunion when we all get together each year."
This lengthy and painstaking process–from beer selection to shipping to judging–culminates on Saturday morning, the last day of the festival, at the GABF awards ceremony. Thousands of brewers crowd the convention center auditorium waiting to hear their name called, to come on stage for the ultimate prize – a GABF medal and a fistbump from Charlie Papazian, Brewers Association past president and founder of the Association of Brewers and the Great American Beer Festival.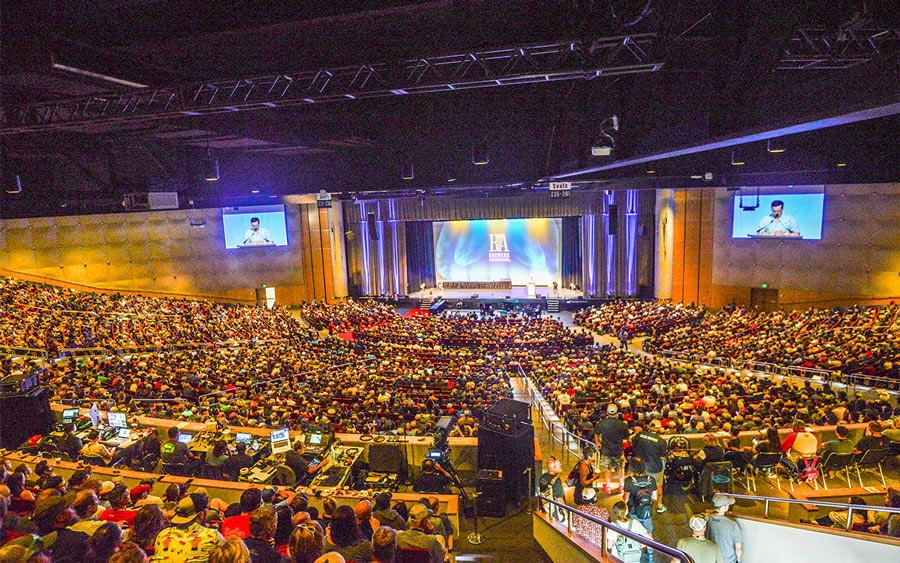 CraftBeer.com is fully dedicated to small and independent U.S. breweries. We are published by the Brewers Association, the not-for-profit trade group dedicated to promoting and protecting America's small and independent craft brewers. Stories and opinions shared on CraftBeer.com do not imply endorsement by or positions taken by the Brewers Association or its members.