Yeast has always had a bit of a "bad boy" reputation, dating back to ancient times. Yeast (leaven) is mentioned 39 times in the Bible, almost always to represent sin or evil.
Fortunately, brewers saw things differently. Hieroglyphics suggest that Egyptians first used yeast to make fermented beverages 5,000 years ago. The rest of the civilized world eventually followed, expanding local craft beer options with both spontaneous wild yeasts – think Belgian Lambics – and then cultivated yeasts. Things really took off in 1883 when a Danish chemist figured out how to isolate and consistently produce reliable beer yeast.
(READ: Great American Beer Bars 2018)
Discovering New Local Wild Yeast
As with many brewing passions, everything that is old can be new again. CraftBeer.com has reported on several innovative independent brewers resurrecting wild yeasts, and new research at the University of North Florida comes at a time when this wild yeast trend is intensifying.
"There is a rapidly-growing interest among craft breweries to use new strains and species of yeast, as well as bacteria, to introduce new and unique flavors to their beer," says Dr. Michael Lentz about his recently concluded study, "Isolating Wild Yeast Strains." His research found 13 possible local wild strains, which he ranked for possible brewing applications. "My research and that of many other laboratories tries to understand the biology and biochemistry behind the unique flavors produced by these new yeasts," he says.
The significance of his findings with local wild yeast is of biblical scope for craft brewers everywhere. Where wild yeast can lead to off-flavors if it invades a brew line uninvited, when it's properly controlled, new wild yeasts enable brewers to make beer that is uniquely their own with a new local — and even seasonal — ingredient. For beer drinkers, these innovative wild yeast flavors could be their next remarkable craft discovery.
Local Wild Yeast Sets Breweries Apart
"I think brewers are always looking for something new and unique for their beers, be it a new hop varietal or product, or a new strain of yeast," says James Howat, co-founder, Chief Beer Officer and blender at Black Project Spontaneous & Wild Ales in Denver. "The cool thing about wild, isolated strains is that you can have something that is both truly local and also proprietary to you."
The brewery has garnered accolades for its unique wild yeast, often sour, creations. Its Lambic-style, open, flat vessel system to cool wort – called a "coolship" – has netted one silver and two bronze medals at The Great American Beer Festival since 2016. Howat says his interest in the isolation of wild strains began when he was a homebrewer. He still uses two of the strains, which he has grown in a commercial lab.
(READ: What Makes a Sour Beer Taste Sour?)
"The cool thing about wild, isolated strains is that you can have something that is both truly local and also proprietary to you." James Howat, Black Project Spontaneous & Wild Ales
"At this point, with Black Project, we aren't making any beers with isolated yeast – wild or not – but all of our beers undergoing spontaneous fermentation means that we have a mix of likely many dozens or even hundreds of strains that are present in the environment of our brewery and the air around it," Howat adds.
Eric Lumen, head brewer and co-owner at Green Room Brewing in Jacksonville Beach, Florida, has a keen interest in brewing with locally-sourced yeasts and other ingredients, such as honey. As grains and hops cannot be grown well in Florida, he sees yeast as a significant point of differentiation.
"Yeast is really a way for a brewery to distinguish themselves," says Lumen. "All breweries have access to pretty much the same raw ingredients, and yeast control can set a unique and interesting flavor to a product. We were able to produce a beer brewed with 100 percent locally-sourced yeast that tasted great and that our clientele enjoyed."
(LEARN: Beer Styles Study Guide)
Brewers See Opportunities for Local Wild Yeast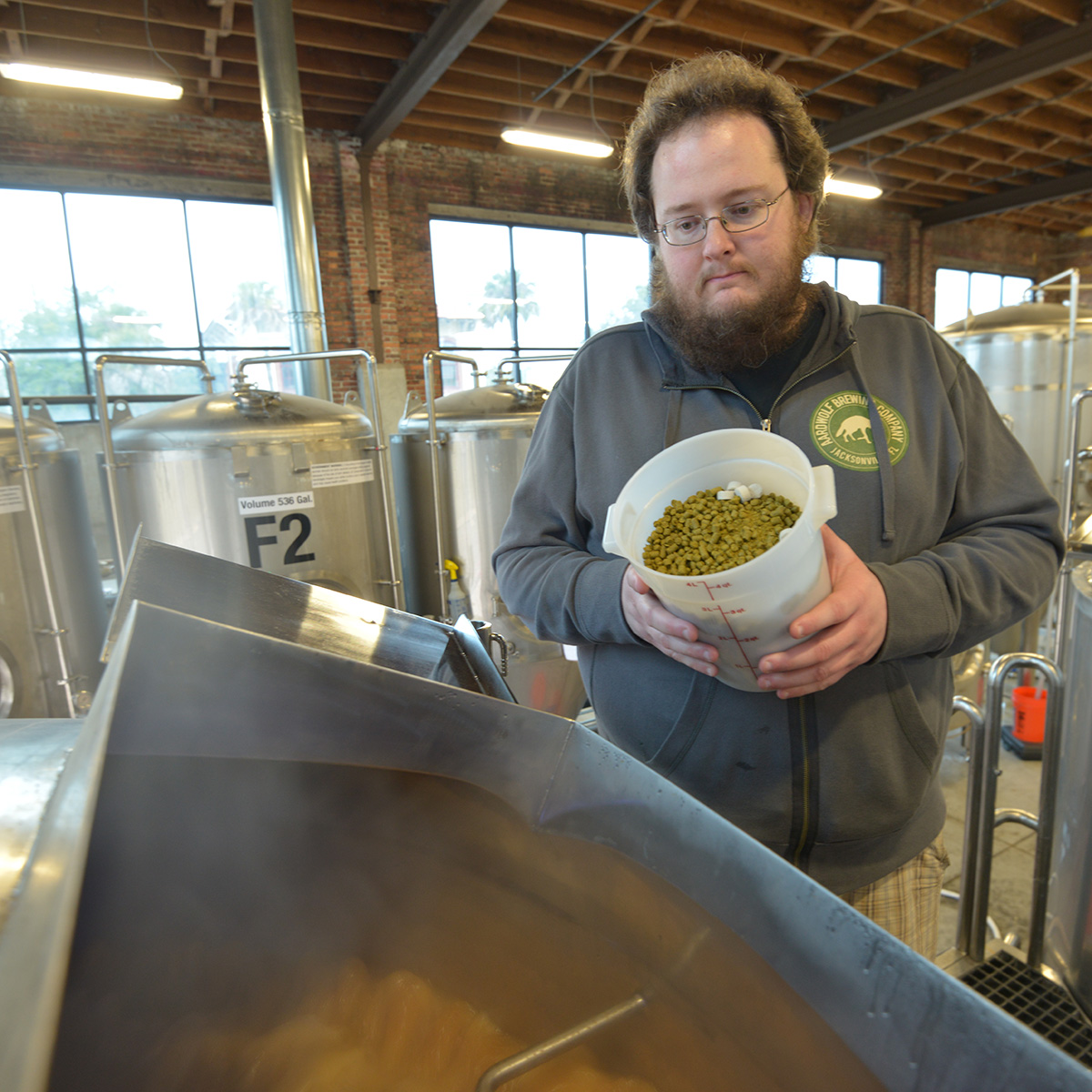 Dr. Lentz works with nearby Green Room to provide locally-sourced yeasts. He cites Lumen's work to use a Brettanomyces strain of yeast – "Brett" for short – to make a standout IPA sourced from loquat fruit. In his study, Dr. Lentz finds "a small but significant portion" of Brett isolates "are likely to be useful and interesting to the commercial or home brewer."
Still, Brett is not for every brewer. Some of that biblical bias has accompanied the strain down through the ages. Michael Payne, owner and head brewer at Jacksonville's Aardwolf Brewing Company, and whom Dr. Lentz also cited for their work with wild yeasts, said that "a lot of" breweries are afraid of Brett. With good reason: Dr. Lentz describes the strain as "unconventional," and it can become invasive if uncontrolled on a brew line.
But Payne saw this yeast as an opportunity. He said his brewery sourced some of their sour cultures from the local Cowford Ale Sharing Klub (CASK) homebrew club, which likely included wild strains. This eventually morphed into a lab-grown yeast.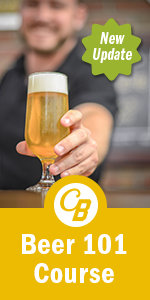 "Our house Brettanomyces strain is sort of an exception in that it started out as a lab culture, but after being used as the primary fermentation yeast for our San Marco Sour ale for several years, it has noticeably mutated, becoming both more reliable and efficient at fermenting and developing a distinct house character," explains Payne.
(TRAVEL: 9 Themed Beer Festivals)
Happily for their customers, Aardwolf uses Brett for good. Its taps feature a well-rounded assortment of yeast-influenced, traditional and barrel-aged craft beers.
Howat at Black Project cautions that brewing wild yeast beers on a commercial scale takes "a bit of insanity"– especially using the coolship fermentation method, which uses open vats. Much like traditional Lambic, the beer is fermented spontaneously from particles and wild, airborne microbes. The slow fermentation follows a very long and different profile of microbial progression than other types of sour beer production.
"The amount of waste, amount of beer we end up dumping, the amount of space required, and the amount of time required shocks a lot of my friends that brew at or own other breweries that are focused on making ales or lagers," Howat says. "It is just a different kind of brewing and a different way of thinking of things. It is also certainly not the most growth or profit-focused type of brewery one could start."
Despite such challenges, yeast-centric brewers report they would not have it any other way. Henry Ford once said, "Enthusiasm is the yeast that makes your hopes shine to the stars." It's clear that this life view also motivates some brewers to make unique beers.
CraftBeer.com is fully dedicated to small and independent U.S. breweries. We are published by the Brewers Association, the not-for-profit trade group dedicated to promoting and protecting America's small and independent craft brewers. Stories and opinions shared on CraftBeer.com do not imply endorsement by or positions taken by the Brewers Association or its members.