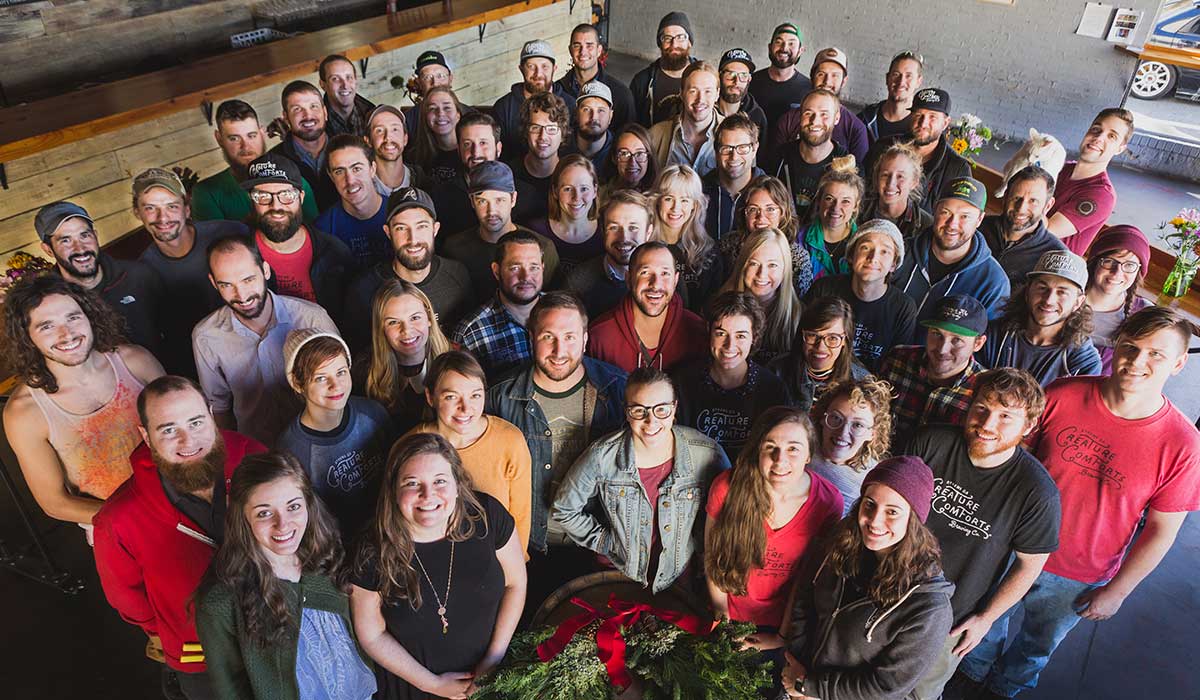 Breweries Making Big Strides with Employee Benefits
Working at a craft brewery seems like a dream from an outsider's perspective. You're surrounded by beer all day, and you can wear overalls and beer shirts to work. But if you do work for a brewery, you know it's not all beer and free t-shirts. Your days are filled with hard work, long hours, and so much cleaning. But as the industry matures, you'll find many craft brewery employee benefits that go beyond the cool factor of working in beer.
At most independent craft breweries there is also the truth that you won't make a ton of money. Many business owners realize that, and to compensate for the long hours and lower pay, you need to be a place where people enjoy working. Employees need to know that they are valued, part of a team, growing with the business, and happy.
I set out to find craft brewery employee benefits and I uncovered so many breweries that are doing fun and unique things for their employees, it was the happiest research I have ever done. Over the past few weeks, I've heard about the lovely things that breweries do for their employees, and I can't help but smile. It's really nice to see small businesses investing in their employees.
When you look at Fortune's 100 best companies to work for, in the top 10, you see large companies including hotel groups, consulting firms and tech companies. These are massive companies with equally massive budgets for employee benefits.
(READ: Craft Beer on Major Airlines)
So how can a small and independent craft brewer, which for the most part is a small local business, have the ability to provide extras for their employees? It's because they make it a priority.
Building Culture with Craft Brewery Employee Benefits
Brewery founders understand the importance of cultivating a staff and building a culture. They understand the old Marriott saying: "If we take care of our employees they will take care of us." In essence, if you make sure your employees are happy, inspired, and invested, they will spread that goodwill and positive culture to your guests. Those guests experiences' will cultivate more business and help your business grow.
Beer Sensory Training
As a restaurant manager, I learned very quickly that investing in your staff's education is key to a content and confident staff. Guests appreciate someone who is knowledgeable and confident about their craft. Matt Couch, brewmaster at Lazarus Brewing Company in Austin, Texas, understands the importance of an educated staff. Lazarus Brewing emphasizes beer knowledge as a big part of employee training.
"Part of ongoing education for bar and brewery staff is flavor training," Couch says. "Myself and Marcus (our GM) are both fully trained in off-flavor detection and identification. To further develop our staff, we have begun to train staff twice monthly on detection of off-flavors."
(INFOGRAPHIC: How to Choose the Right Beer Glass)
During the training, they get to know which staff members are particularly sensitive to certain flavors and off-flavors, which becomes an added bonus during the brewing process.
"We monitor which staff are particularly sensitive to different compounds in order to utilize their skills to detect even trace amounts of off flavors in our own beers," Couch says. "The reception has been great and we are having a lot of fun finding out who is sensitive to various off flavors."
For brewing staff, Lazarus also offers to take them on hop selection trips, conferences and hop harvests.
Family Meals
A really beautiful tradition in restaurants is family meal. It is a meal that is provided by the restaurant for the staff to eat together. The kitchen and dining room staff sit down and share a meal. These moments are a vital part of a restaurant's team culture and the tradition is working its way into some craft breweries.
Sun King Brewery in Indianapolis, Indiana, provides food for their staff four days a week, cooked by their own Culinary Director, Chef Steven Unrue. The menu changes and covers all different kinds of cuisines, dietary restrictions are honored, and the employees can have special requests for their birthdays.
"Our ownership team saw value in providing lunch for our team as it cuts down on the time away from productivity," explains Elizabeth Belange, Sun King promotions director. "It's a bonding fun thing for team members to eat together, and it allows employees to save a bit of money!"
(READ: Inside a GABF IPA Gold Medal Winning Brewery)
Employee Trips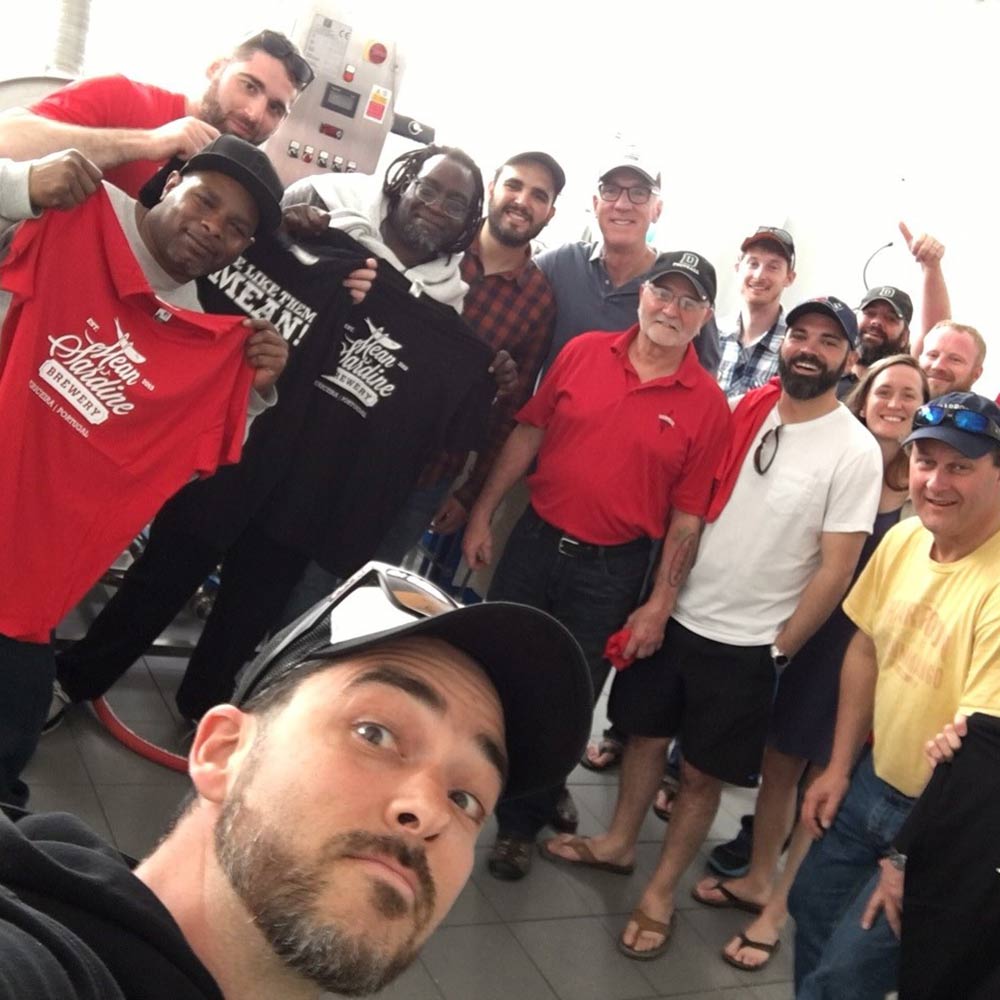 Beer trips to visit other breweries and beer regions often create a bond among the staff. The trips are also vital to expanding an employee's knowledge and passion of the craft beer world. Chris Bonacci of Boston's Harpoon Brewery is a big believer in providing employees knowledge through trips to regions steeped in beer culture. Harpoon's employees celebrate milestone anniversaries (their fifth, eighth, 12th, 17th, 22nd, etc.) with some pretty cool trips to Europe.
"Our annual beer trips began as a way to both reward longstanding employees and get a sense of what beer culture was like in the places that inspired so much of the American craft beer scene," Bonacci explains. "Employees who reach a given anniversary all gather in the Beer Hall in Boston for one last Harpoon (or UFO or Clown Shoes) beer before they fly out to the destination of choice. While on the trip, they spend time not just visiting other breweries but hanging out with people they certainly know but might not spend time with on a daily basis…It's a great perk and an even better bonding experience."
I spoke with Anne Marisic, marketing and events coordinator for Maine Beer Co. in Freeport, Maine. Marisic says their brewery motto, "Do What's Right," guides their culture, including how they treat their employees. Not only does Maine Beer Co. value employee education with outings to other breweries and hop farms, but they also have a local cheese maker come in to do cheese and beer tastings. They also look to create a team culture through team building activities. They are part of a restaurant and brewery bowling league, go canoeing, laser tag gaming, biking and sunset sailing.
Mental Health Support
"We take very seriously the responsibility to take care of the people who take such incredible care of our brand." Creature Comforts Brewing
Team activities and beer travel are also part of the culture at Creature Comforts Brewing Co. in Athens, Georgia. CEO Chris Herron and Matt Stevens, director of community and culture, say they plan monthly staff outings called "Creatures of the Night," treating employees to everything from movies to games of "Assassin." The extensive list of employee benefits at Creature Comforts — beer education, staff outings, an annual retreat, lunch for the company on employee birthdays, local concert tickets, farmer market tokens, paid time off, access to beer festivals, 10 week sensory training courses, and medical/dental benefits — is so formidable, I was Googling exactly where Athens was, pondering the feasibility of convincing my husband to move there.
The benefit that really stood out was mental health support. Mental health care is vastly important for the well-being of anyone, and to see a company make that a priority is very hopeful.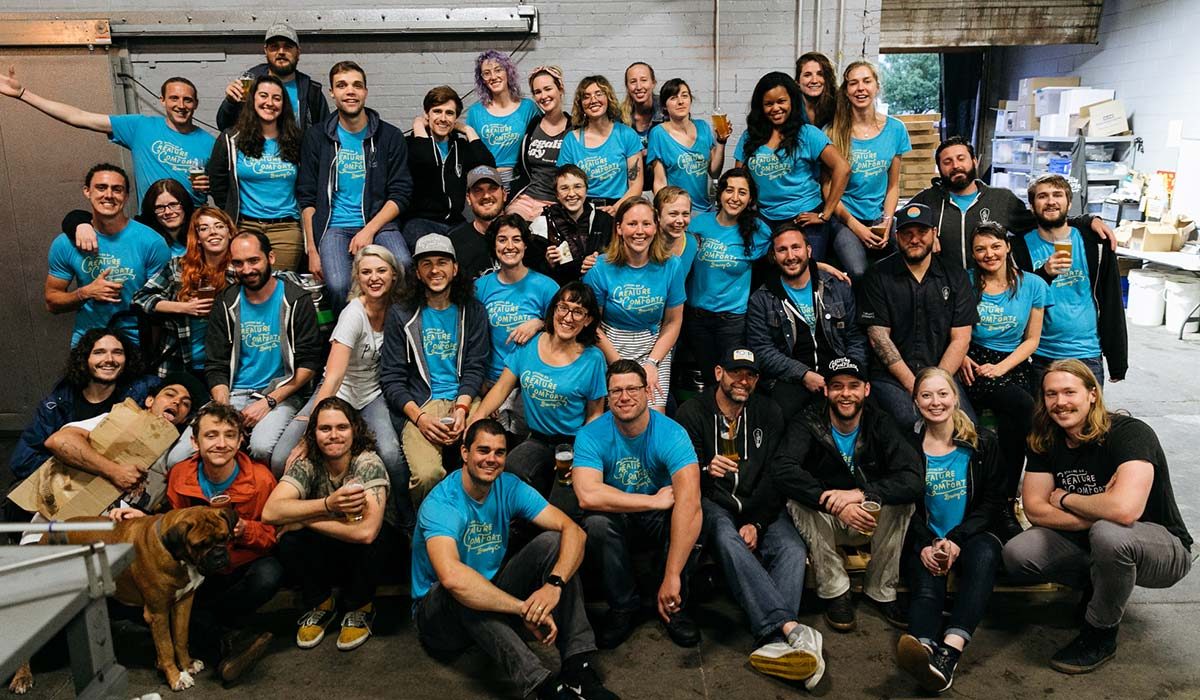 "Recently we initiated an employee assistance program (EAP) through a local counseling provider in order to subsidize the costs of our employees' mental and emotional well-being," they tell me. "An employee can use their allotment of counseling sessions for their family members as well and we cover the cost 100 percent."
(TRAVEL: 8 Farm Breweries to Visit)
Mortgage Assistance Program
One very impressive benefit is offered by Upslope Brewing Company, in Boulder, Colorado. They offer a mortgage assistance program for their full-time employees.
"We want to prove to our employees that they can make a career out of working for a brewery." Matt Cutter, Upslope Brewing
Founder of the brewery, Matt Cutter explains: "Our First Time Home Assistance Program has four components: educational seminars for first time home buyers, discounted mortgage rates from a partner/broker, a real estate agent rebate of 1 percent of the commission, and Upslope Brewing pays for your first mortgage payment up to $1500."
This was inspired by the high cost of housing in Boulder, and they didn't want to see their skilled staff leave the area due to housing struggles.
Upslope also has a very long list of benefits including eight paid hours for a staff member to volunteer at their favorite non-profit, helping the staff give back to the community.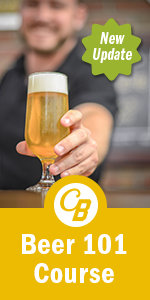 "We live and work in beautiful Boulder, Colorado, and if we aren't getting out and enjoying it, and walking the talk of our brand, then we are depriving ourselves of the primary reason that we chose to live here in the first place," Cutter tells me. "We also very much have a family-like culture here. Some of these benefits help to foster that. This is an expensive place to live. Some of these benefits help to mitigate that. We want to prove to our employees that they can make a career out of working for a brewery. Some of these benefits help to foster that ideal."
(READ: Move Over Coffee Beers. Tea Beers are Hot Right Now)
Retirement Plans
When I spoke with Off Color Brewing's Ben Ustick, he told me the Chicago brewery's benefits were "fairly standard," including vacation time, health insurance and IRA retirement plans. While those benefits may seem standard to most workers, as someone who spent 15 years in the restaurant industry, I never had benefits close to that good, and it shows me that craft breweries are truly thinking about the health and well-being of their employees. The fact that retirement planning, vacation time and dental benefits are considered industry standard in craft beer speaks volumes for the industry and the people who lead it.
Herron and Stevens from Creature Comforts Brewing Co. sum things up pretty well: "Our team realized long ago that as your time goes, so goes your life. The hours of our day are therefore our most precious commodity, and because the individuals who choose to devote their hours to our brewery could be doing anything else with their time, we take very seriously the responsibility to take care of the people who take such incredible care of our brand."
CraftBeer.com is fully dedicated to small and independent U.S. breweries. We are published by the Brewers Association, the not-for-profit trade group dedicated to promoting and protecting America's small and independent craft brewers. Stories and opinions shared on CraftBeer.com do not imply endorsement by or positions taken by the Brewers Association or its members.