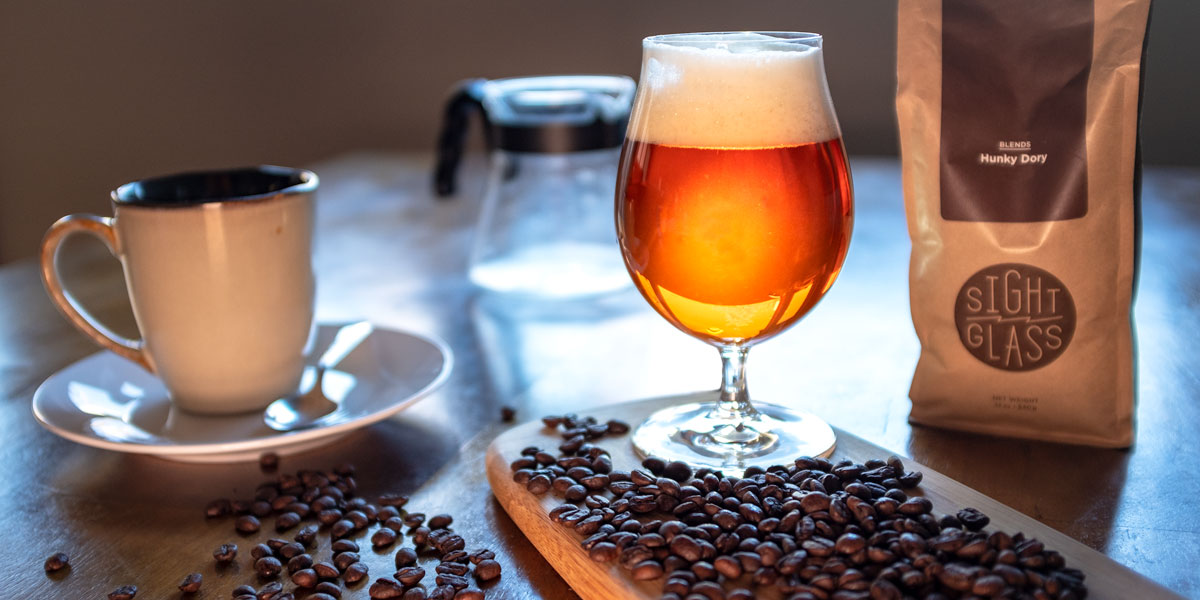 Discover the Lighter, Brighter Side of Coffee Beers
For over a decade, ever since the Brewers Association introduced what was then called the "Coffee Flavored Beer" category at the 2002 Great American Beer Festival, the winners have been exclusively stouts or porters infused with coffee. It wasn't until 2014 that Milwaukee's MobCraft Beer broke the streak with a beer I'm not sure I'm allowed to name, but its "PG-name" would be "Guano" Crazy. It's a coffee beer built on a brown ale base, so it's just slightly lighter on the SRM color scale than a brown porter.
A couple years later, when Seattle's Georgetown Brewing earned gold with their Gusto Crema cream ale, the B.A. ended porter's and stout's 15-year reign as the de facto base style and bifurcated Coffee Beer with a second field specifically for coffee porters or stouts. Sure, those are still the go-to base beers for brewers introducing a caffeinated punch, but it's now lighter and brighter beer's time to rise and shine as coffee's beery best friend. Here are some examples that are either available year-round or are available this winter.
Coffee Cream Ale (4%) | Kiitos Brewing | Salt Lake City, UT
The 2018 gold medalist in the Coffee Beer category, which garnered an impressive 92 entries (19 shy of Coffee Stout or Porter), is another riff on the coffee cream concept. Using whole, unground Guatemalan beans from a local roaster, a bold roast flavor — but not a dark hue — impacts Kiitos' sweet-ish beer with eye-opening earthiness that won't scare off those afraid of the dark.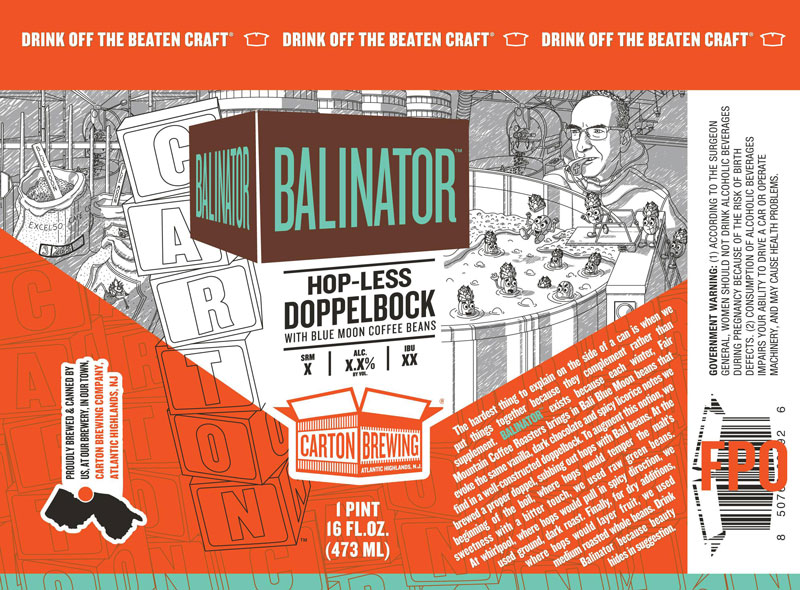 Balinator (7.5%) | Carton Brewing | Atlantic Highlands, NJ
While Carton has already developed a rep for its Jersey-style coffee cream ale called Regular Coffee ("regular coffee" in the Garden State implies milk and two sugars so the beer is heavy on the lactose), this is one irregular doppelbock. Of course coffee goes with toast but how about in a toasty beer? In lieu of ever adding hops, Carton adds Fair Mountain Coffee's Bali Blue Moon beans that impart vanilla and chocolate notes, partially to replace and partially to replicate those Hallertau flowers. When early-boil hops would've been called for, Carton used green beans. When aroma hops would've entered the whirlpool, they added ground dark roast coffee. And instead of dry hopping with fruity varietals, the doppelbock is dry-beaned with medium-roast beans.
(MORE: Discover Seasonal Beers)
First Call (6.5%) | Modist Brewing | Minneapolis
If a lighter colored and lighter bodied ale is no longer a stretch for coffee beers, avoiding ales altogether still is. First Call starts with something in between a Czech pilsner and a Vienna lager then douses it with Two Cousins Espresso from nearby Wesley Andrews Coffee. The Brazilian beans lend berry notes and nuttiness, so this really is more of a breakfast beer than one for last call.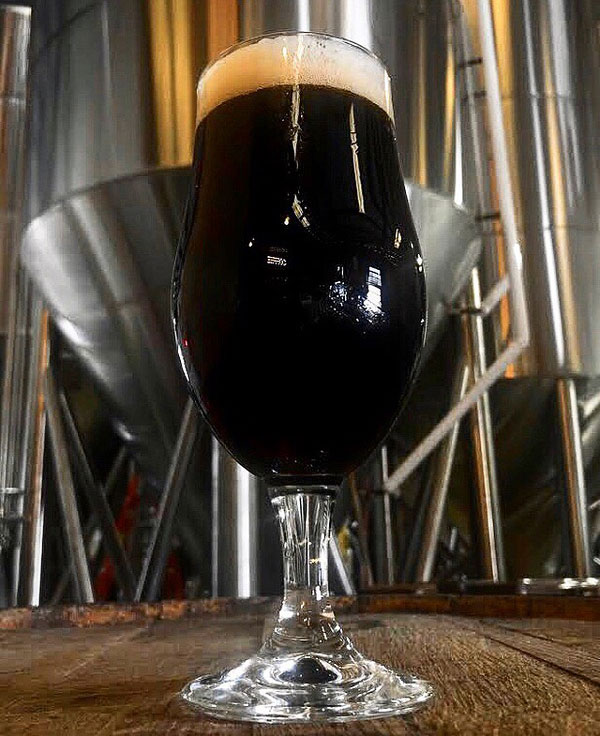 Transformation Chamber (2.33%) | Modern Times Beer | San Diego
With this coffee mild ale at under 2.5% ABV, it could practically be your first cup of coffee of the day. Modern Times takes coffee beers so seriously, they launched an in-house coffee company side — so it's no wonder they make loads of java brews and that, increasingly, more fall beyond stouts and porters. This is still a dark mild that features brown malts and roasted barley, but the general dose of their own Ethiopian Amaro coffee embellishes the coffee and toffee character, guv'nor.
Handlebar Abbey Ale (7.2%) | Telegraph Brewing | Santa Barbara, CA
If all monastic breweries made dubbels like this, there'd be some woke monks. Telegraph infuses it with cold pressed coffee from Santa Barbara's Handlebar Coffee Roasters, thereby cutting the acidity. The result is very much an abbey-style ale and the Trappist yeast throws plenty of clove, honey, and spice with a malt body that furthers the date sweetness so as to make this perfect for sipping at a European-style Christmas Market.
(MORE: Single Origin Coffee Stouts)
Jaguarundi (7.2%) | Dry River Brewing | Los Angeles
The brewery on the banks of the LA River (hence the name Dry River) calls this a sour dark stein beer with coffee and cacao. Not only does it feature Mexican beans (extracted not by toddy but via ice drip) sourced by El Cafè in Dry River's Boyle Heights neighborhood, but it includes Mexican cinnamon and vanilla, too. The flavor profile is far from a venti mocha and tastes more like it was brewed with cascara, the cherry-like fruit around the coffee beans instead. It's rich and complex with a powerful acidic bite more resembling a kriek or Flanders red aged in red wine barrels.
Naughty Sauce Golden Milk Stout (5.4%) | Noble Ale Works | Anaheim, CA
Rounding out our selections from California, this is a stout in name only. Naughty Sauce from Noble Ale Works replicates a milk stout's creaminess by using milk sugar, oats, and is served nitrogenated. But instead of using roasted barley, it sees three pounds of coffee beans from nearby Portola Coffee Lab. Add golden stout to the list that starts with jumbo shrimp of things that sound paradoxical yet taste incredibly delicious.
Golden Coffee Pale (6%) | pFriem Family Brewers | Hood River, OR
Pale ales aren't usually described as being golden (although this one actually pours more copper) — and they certainly aren't usually bursting with java. The hop-smiths at pFriem stick a landing too tricky for some coffee IPAs out there in that it favorably marries the citrus and tropical fruit and nutty flavors of both Coava Coffee's Kenyan coffee and Washington Ekuanot and New Zealand Motueka hops. The result is closer to overripe or fermented passion fruit than a bitter shot of espresso.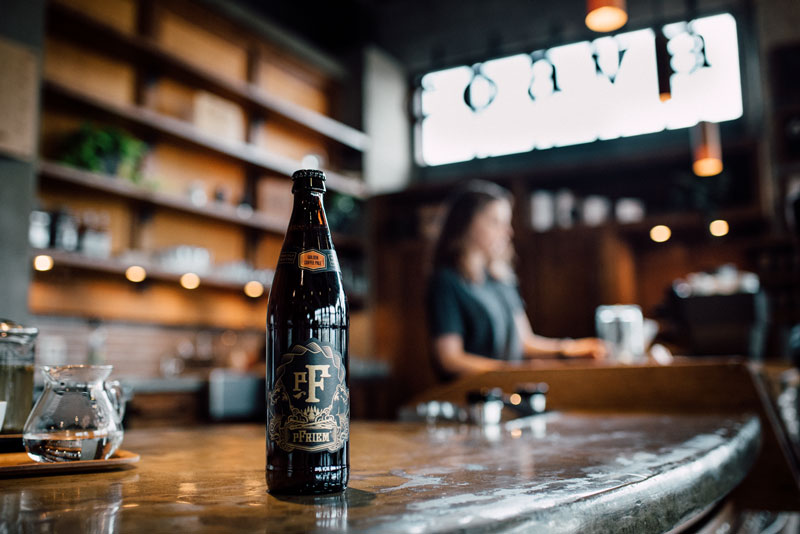 Holler Mountain Triple (9%) | Cascade Brewing | Portland, OR
The blenders at Cascade, purveyors of Northwest-style sour ales, experiment with fruits, spices and ingredients galore. It was only a matter of time before they tested the sour waters with coffee, courtesy of hometown juggernaut Stumptown Coffee, and their citrusy Holler Mountain blend of African and Latin American beans. They added a sampling, not a smattering, of cold brew to the base beer after aging a year and a half in a foudre. The lemony-tart result is akin to a bright shot of Italian espresso served with lemon peel.
(COOK WITH BEER: Coffee Stout Truffles)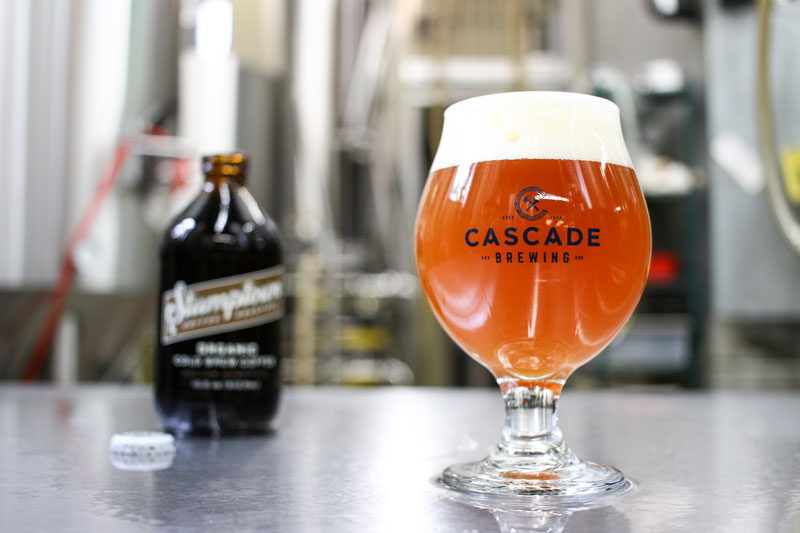 Dark Helmet (5%) | Stone's Throw Brewing | Little Rock, AR
When brewers enter the pop culture space, walls crumble and brilliant beer names arise. The sequel to Stone's Throw's classic German schwarzbier, The Schwartz, is Dark Helmet. This light-bodied yet black-colored lager (thanks to Blackprinz specialty malts) receives Guillermo's Roastery's Espresso Blend at the end of the boil. The resulting beer is crisp and bitter and will send you into ludicrous speed mode.
When many brewers, it seems, release coffee beers in fall or winter because the assumption is that roasty stouts or porters only bode well in the colder months, these beers flip the script by staying perfectly appropriate as a chilly, seasonal release but eschew the stout or porter part. During this season when houses bring out strands of bright lights, bring these bright, light coffee beers into your home.
CraftBeer.com is fully dedicated to small and independent U.S. breweries. We are published by the Brewers Association, the not-for-profit trade group dedicated to promoting and protecting America's small and independent craft brewers. Stories and opinions shared on CraftBeer.com do not imply endorsement by or positions taken by the Brewers Association or its members.