Have you noticed craft beer is bubbling into cultural events? Once relegated to bars and sporting events, beer drinkers are now enjoying local beer as they partake in matters of higher learning and culture from museums to orchestras to zoos. Even the Smithsonian is weaving beer into its "After Hours" line of programs.
When breweries and cultural hubs collaborate, everyone wins, from the institutions to breweries to you. Here's a look at how independent brewers are ushering in the Golden Age of brewery partnerships.
(READ: The Beer & Food Pairing that Wow Brewers)
Breweries and Museums
One wonders, how do brewers pair beer with an art exhibit?
"The general idea was to take an awesome art exhibition and make it more awesome with beer," says Ben Saller, co-founder and brewer at Burnt City Brewing. Burnt City recently worked with the Art Institute of Chicago to pair beer with the works of artist Paul Gauguin.
"It was a lot of fun developing the concept for Artist as Alchemist Golden Session IPA," he explains. "I wanted to brew something with flavors that matched the aesthetic of Gauguin's works. The Art Institute's exhibition features some of his Tahitian-themed paintings. I thought that using hops with tropical flavors and aromas would go along nicely with this."
Right down the street from the Art Institute, the Chicago Field Museum of Natural History regularly organizes beer festivals and brewing collaborations. In 2017, Iowa brewery Toppling Goliath brewed Pseudo Sue, an American pale ale that paid homage to the museum's most famous resident, Sue the Tyrannosaurus Rex.
(READ: Using Craft Beer as a Vehicle for Good)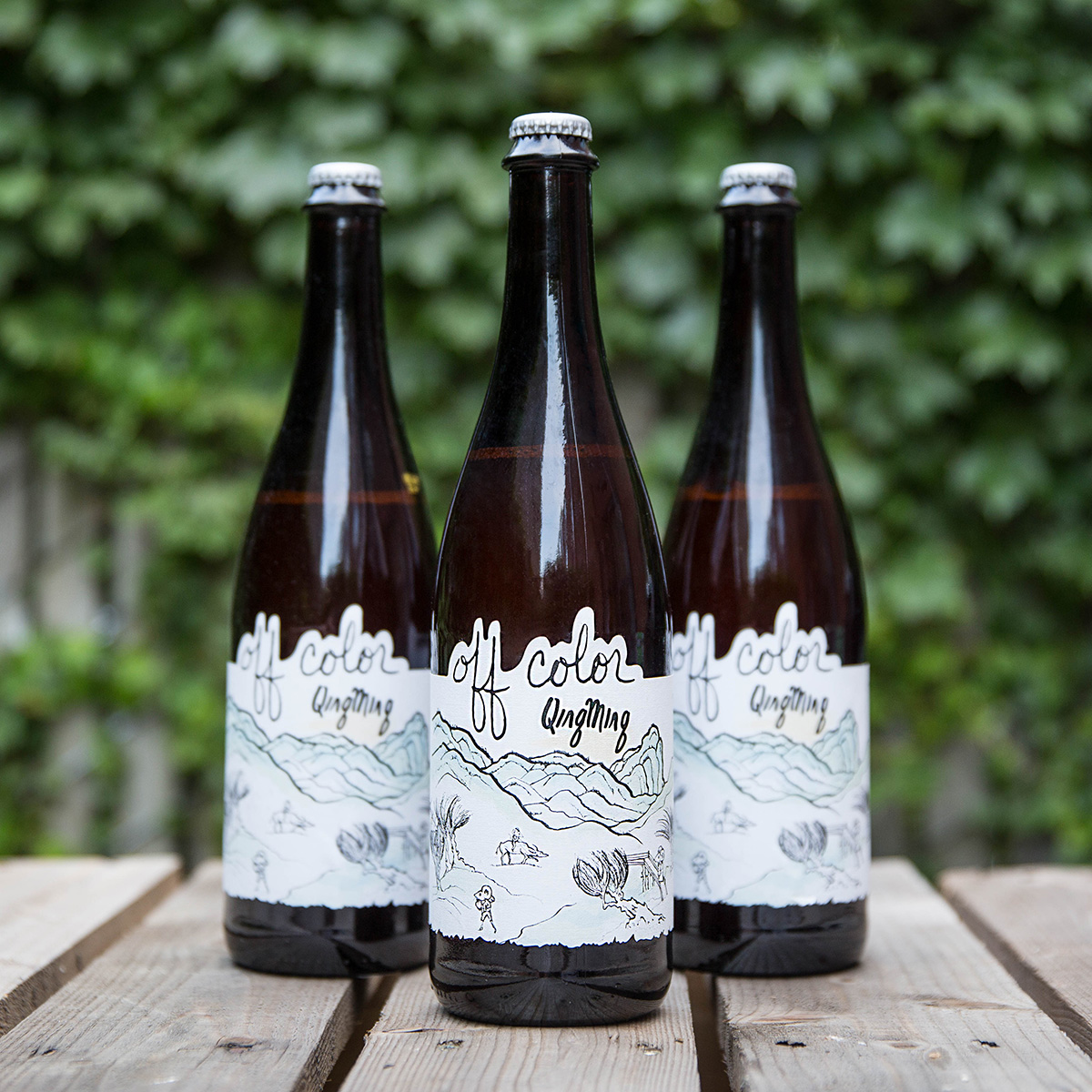 Off Color Brewing followed with Qing Ming, a beer drawing inspiration from artifacts discovered during archaeological digs in Taixi and a Changzikou tomb dating from the Late Shang/Western Zhou Dynasties circa 1600-722 B.C.E. Excavated materials from those digs contained evidence of mold-based saccharification (the conversion of starch to sugar), demonstrating ancient China's contribution to the production of alcoholic beverages.
"Partnering with breweries who are as interested in culture and science as the museum is offers the museum the chance to extend our reach to groups who might not think of ancient brewing techniques or cultures from thousands of years ago who enjoyed beer as much as we all do today," explains Megan Williams, director of business enterprises at the Field Museum. "To drink a beer that has a story and history based on research or discoveries The Field Museum has made gives it meaning."
Another brewer with a passion for science is former engineer and owner of Asheville's Twin Leaf Brewery, Tim Weber. When given an opportunity help the Asheville Museum of Science (AMOS), Weber did so enthusiastically.
"I try to do as much charity work as I can for environmental conservation and childhood STEM education and the match between Twin Leaf and Asheville Museum of Science (AMOS) was just too good to be true," explains Weber.
Twin Leaf created two versions of a beer named Mass Extinction. The first version enjoyed 20 months in a bourbon barrel while the other spent eight months in stainless steel.
"I was planning on making a bourbon barrel aged stout for some time, and the name and label just fit together to describe such a strong stout," he says.
(LEARN: 75+ Popular Craft Beer Styles)
Beer at Symphonies and Theaters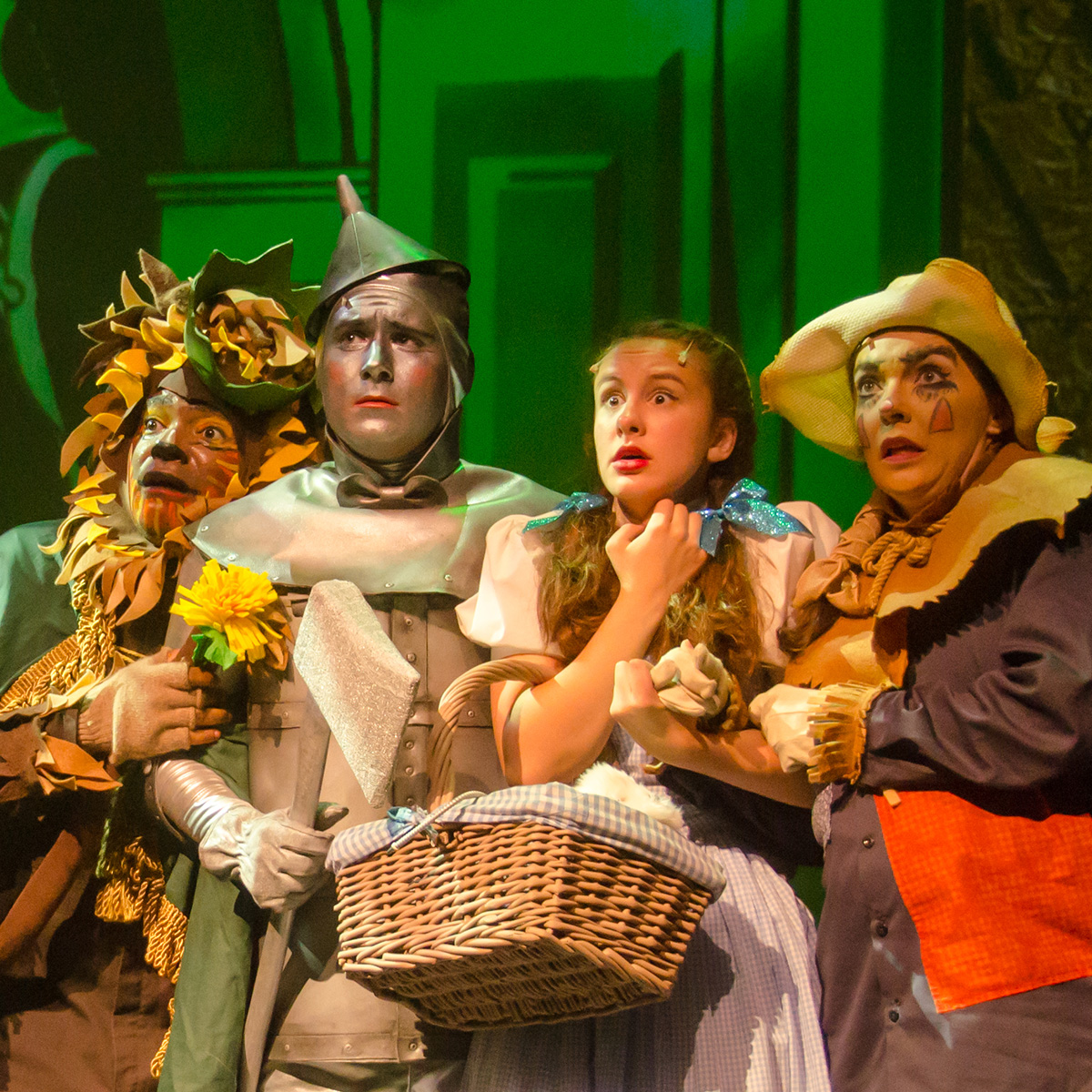 Flavor and music converged in May 2016, when Michigan's Brewery Vivant and the Grand Rapids Symphony collaborated. The Carmina Beerana SMaSH beer honored Carl Orff's famous piece "Carmina Burana." The beer was intended to resemble what monks of the 11th and 12th centuries might have enjoyed. While the main event took place at the DeVos Performance Hall, the symphony's brass musicians and chorus first performed at Brewery Vivant (not exactly the type of beer environment one could have envisioned in the 1970s.)
Most community organizations dedicated to the arts rely heavily on private funding and support. So it's no surprise that Spokane's No-Li Brewhouse, a brewery that provided more than $25,000 in charitable donations in 2016, collaborated with the Spokane Symphony. The Beethoven Golden Ale was served at the 2016 Beethoven & Brews festival, which included performances from the local Blue Door Theater.
In Salem, Oregon, the craft-brewing mantra of "Drink Local" met "There's no place like home" during a 2016 "Wizard of Oz" production: Gilgamesh Brewing created a beer – "Lions, Tigers, and PEARS … Oh My"—specifically for the production at Enlightened Theatrics.
If you're a history buff, beer geek, or a fan of theater and music, one Rapid City, South Dakota, brewery has you covered. Firehouse Brewing goes beyond collaborating with a theater — it manages one on its third floor. Built in 1915, the building mostly served as the local firehouse. In 1991 the beer started flowing, and the theater followed.
(SEASONALS: Offbeat Pumpkin Beers for 2017)
Helping Marine Life
Even if a creature lacks the opposable thumbs necessary to hold a beer, craft breweries are happy to help. For example, in 2016, Dogfish Head released its Sea Quench Ale as part of a partnership with the National Aquarium.
"Dogfish Head is a committed philanthropic partner of the National Aquarium, supporting many of their critical conservation initiatives, including seafood sustainability, efforts to maintain a healthy Chesapeake Bay and research on Atlantic populations of vulnerable shark species," says Sam Calagione, Dogfish Head founder and CEO.
The Maryland Zoo is home to North America's largest African penguin colony and penguin exhibit, Penguin Coast. In 2016, The Brewer's Art and The Maryland Zoo created Penguin Pils to commemorate the zoo's 20th anniversary. They unveiled it at a Brew at Zoo event and raised $2,000.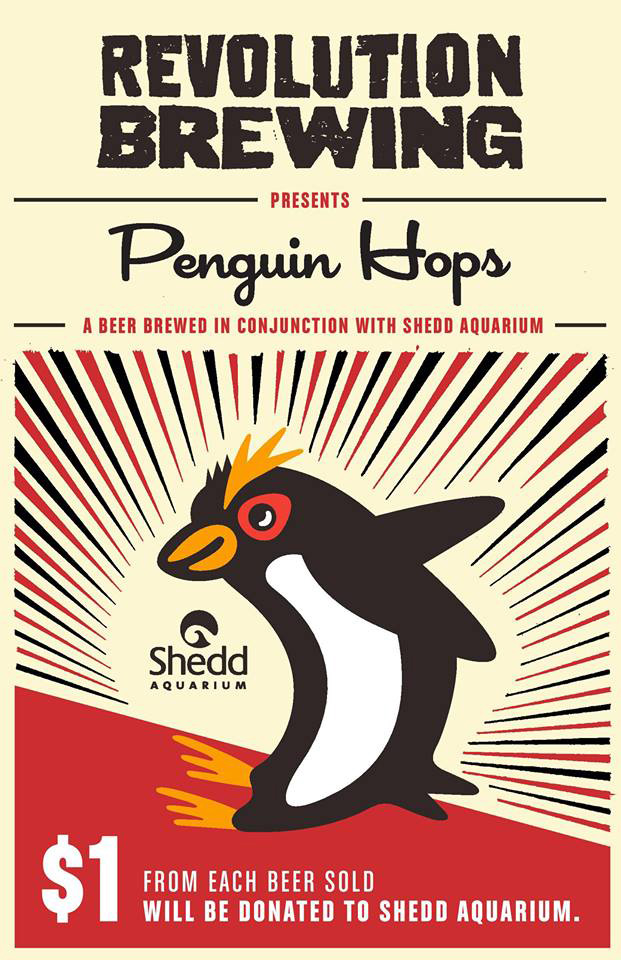 Illinois' largest independent brewery, Revolution Brewing, has not only brewed a beer for Chicago's Shedd Aquarium and its collection of penguins, but Revolution also used hops grown in the Shedd's 40,000 square-foot outdoor garden. One dollar from each sale of the aptly named Penguin Hops, a harvest pale ale, helps support the Shedd Aquarium.
Penguins may be cute, but who doesn't love a huggable hippo? In 2017, Cincinnati's Listermann Brewing and the Cincinnati Zoo & Botanical Garden collaborated on a beer named Fiona the Hippo NEIPA. Fiona the Hippo came to the world prematurely, but the zoo has nursed her to health, slowly but surely.
Zoos and Sanctuaries
No one understands the importance of water more than a brewery, but there's plenty of love for animals on land, too. In 2015 and 2016, Northdown Cafe and Taproom, Side Project Brewing, Perennial Artisan Ales and Off Color Brewing worked with the Minnesota Wild Cat Sanctuary. Together, they developed "ProCATStination," which spent plenty of time aging.
Lincoln Park Zoo in Chicago and DryHop Brewing annually connect on brewing collaborations that benefit a different animal each year. For instance, in 2016, Chimp off the Old Block Hazelnut and Fig Maibock drew inspiration from ingredients found in chimpanzee diets. The beers helped fund ape conservation efforts. In 2017, DryHop brewed Ursus Mapletimus, a smoked, maple white ale dedicated to the new Arctic Tundra exhibit and the zoo's "honeymooning couple" of breeding polar bears, Kobe and Siku.
(LEARN: Beer 101 Online Course)
"Having DryHop commit funds and support to the animals both in our care and the wild is both encouraging and humbling and to be able to share that with the beer-lovers of Chicago is exceptional," said Debra Rosenberg, director of corporate alliances at Lincoln Park Zoo.
The Golden Age of Brewery Partnerships
There's no denying that beer still reigns supreme as an accompaniment to hot wings and fantasy football. However, in the last two years, beer has been enjoyed at the Mariner's Museum in Virginia, the Mattatuck Art and Regional History Museum in Connecticut, and at the Brooklyn Brewing beer garden during the 7th Annual New York City Poetry Festival. Not to mention, multitudes of artists use beer cans and bottles as their canvases. These high-cultured collaborations are no longer an anomaly. Welcome to the Golden Age of brewery partnerships.
CraftBeer.com is fully dedicated to small and independent U.S. breweries. We are published by the Brewers Association, the not-for-profit trade group dedicated to promoting and protecting America's small and independent craft brewers. Stories and opinions shared on CraftBeer.com do not imply endorsement by or positions taken by the Brewers Association or its members.