Women leading craft beer businesses certainly isn't unusual. A 2014 Stanford survey of 2,500 breweries found that 21 percent had at least one woman in a leading role, which, as our Julia Herz points out, is relatively high when compared to other industries.
You likely know the names of the women in beer pioneers, like New Belgium's Kim Jordan, Odell's Wynne Odell, Jennifer Glanville from Boston Beer and Lost Abbey's Gwen Conoley.
Those are big shoes to fill, but here are eight women who are making a mark in craft beer right now.
(MORE: 2017's 51 Great American Beer Bars)
Liz Preston | Brewer, Prestonrose Farm and Brewing Co. | Paris, Arkansas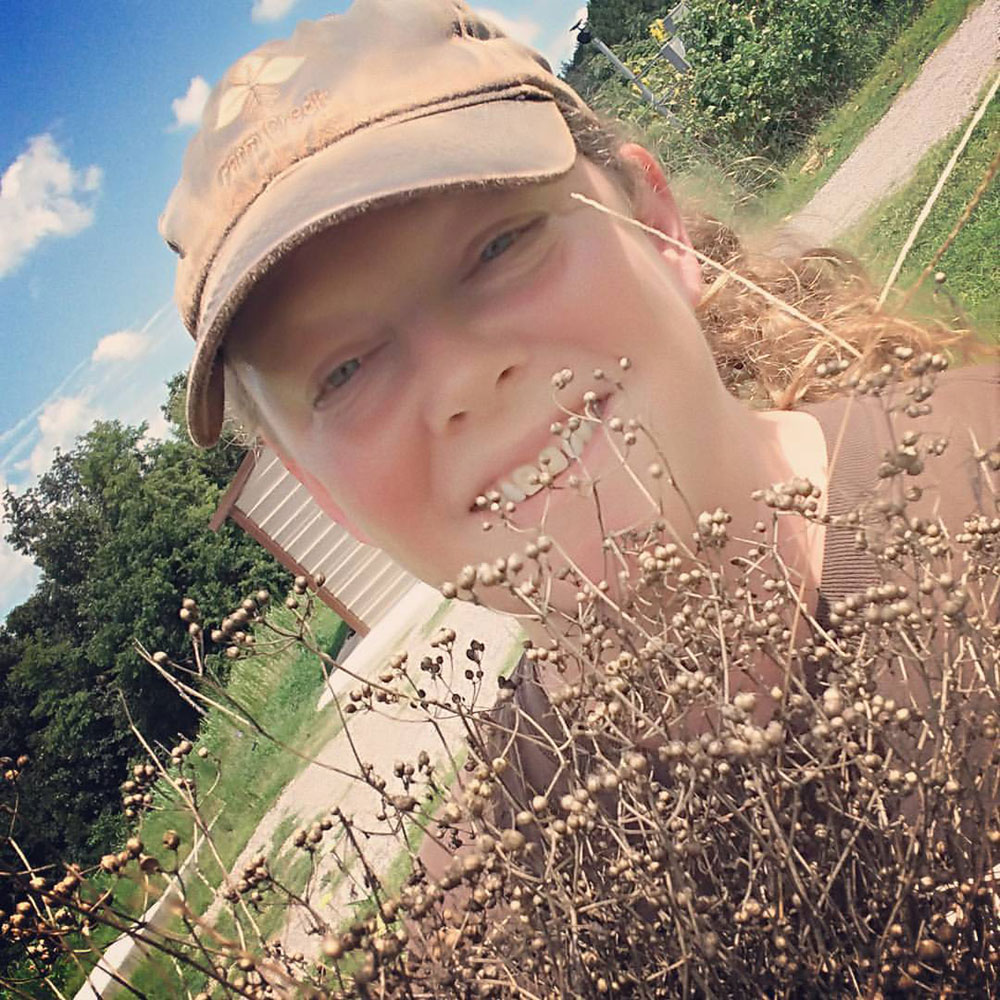 Liz Preston is the head, and only, brewer at Prestonrose Farm and Brewing. "We brew beer just as fast as we can."
Prestonrose is an organic farm that added a small-batch brewery (1-barrel nano system) in the past year. It's truly a family affair. Liz's husband handles the sales, retail and "schmoozing" according to Liz. "We hope to offer the farm/brewery as a venue, as an educational opportunity for students and community members to come to and learn everything from cheese and beer making to composting to harvest and storage of food," said Liz.
Liz was in the molecular science field before this, so being in a male-dominated field is not new to her.
"If I'm the only female brewer in a room of male brewers, I don't shy away from talking shop, and I don't feel like they're judging me based on my gender. I try very hard, though, to be considered a good brewer rather than a good female brewer."
Jess Reiser | Co-owner, Burial Beer | Asheville, North Carolina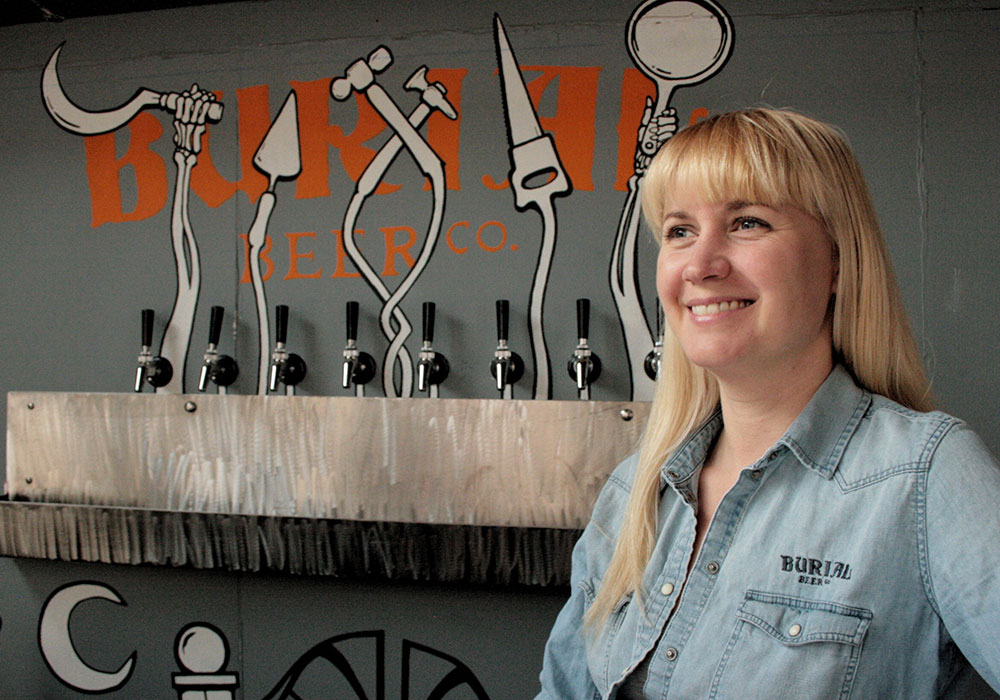 Asheville is a mecca for craft beer lovers in the East. Among dozens of breweries, Burial Beer stands out for its unique and forward-thinking flavors. "Beer is like art and the more you understand the background and the mindset the more you will appreciate the final product," said Jess Reiser, co-owner of Burial Beer. Reiser says she sees more women getting into craft beer and has felt nothing but respect from male colleagues.
So what does Riser see as the next big thing in craft beer? "The return to styles like Pilsener and Kolsch: an homage to historical beers that take patience and that don't hide behind adjuncts or aggressive dry hopping. Finding complexity in the things that appear to be simple and understanding the history and processes behind beers."
(MORE: 7 Offbeat Places to Drink Craft Beer This Year)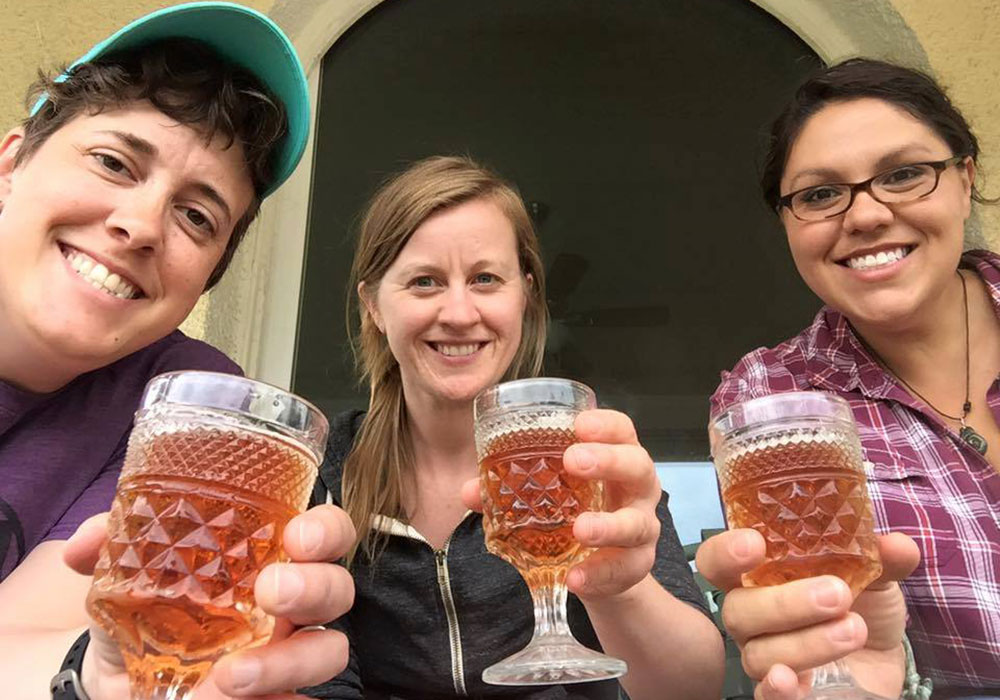 Kate Power, Betsy Lay, Jen Cuesta | Co-founders of Lady Justice Brewing | Mountain View, Colorado
Lady Justice Brewing is run by a trifecta of female innovators. "Our mission at Lady Justice is to brew and sell great beer, then donate all our profits over costs to organizations that support the status and opportunities for women and girls," say the women of Lady Justice.
Lady Justice considers itself a philanthropic brewery. It's completely female-founded, owned and managed. The three founders have come up with some innovative ideas in craft beer: they're distributed primarily through a community beer share.
"Members buy a 6-month membership and then get a hand-bottled, small batch bomber of beer in return, in addition to other goodies."
Dr. Nicole Garneau, PhD | Scientist | Denver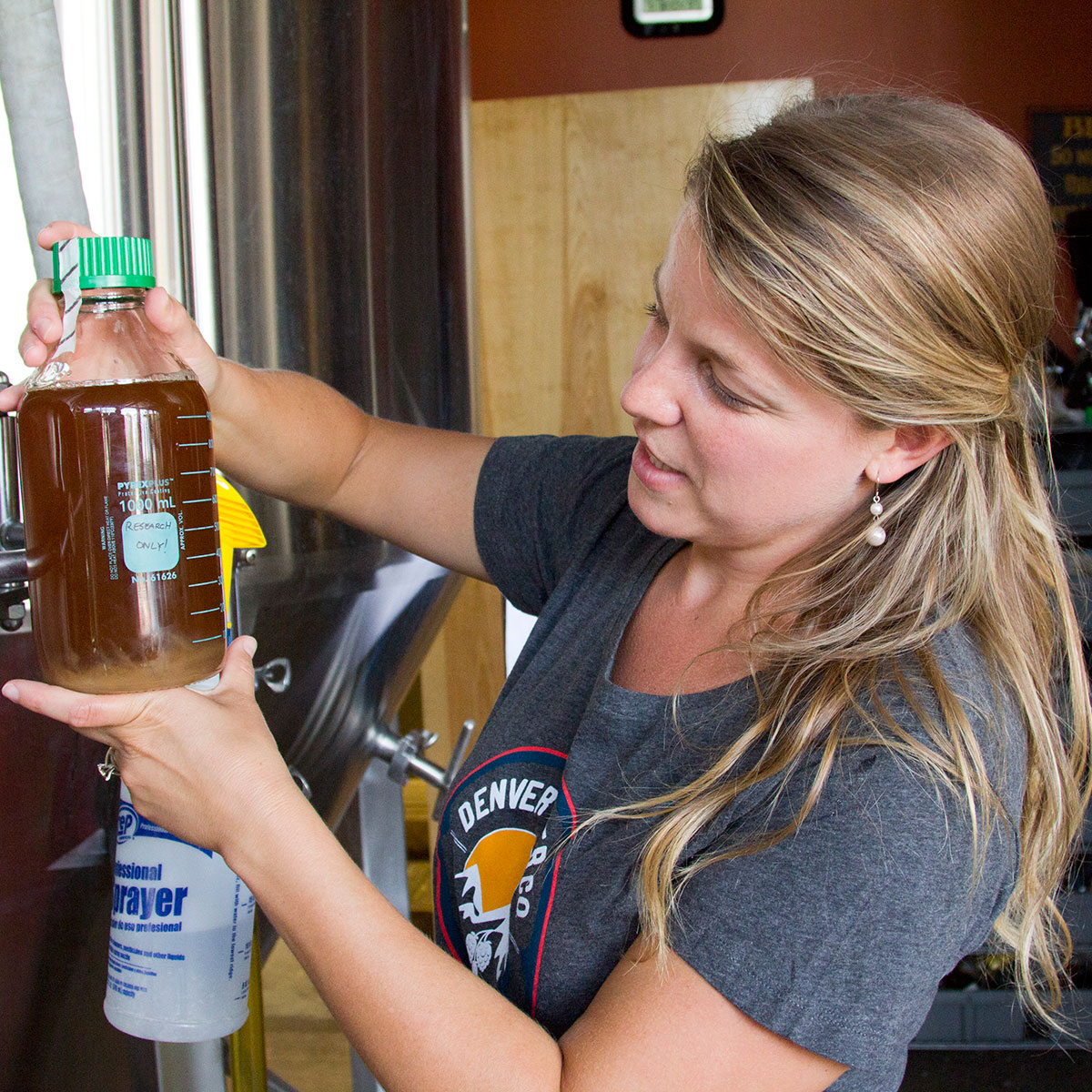 Dr. Nicole Garneau wears many hats: Curator/Chair of the Health Sciences Department at the Denver Museum of Nature and Science, co-author of the beer flavor map and co-founder of DraughtLab (and CraftBeer.com science contributor). But get her talking about craft beer and you can see where her passion lies. "My career as a woman in science … craft beer opened my world up."
For those of you who think science and craft beer are odd bedfellows, Dr. Garneau explains, "The microbiology, the genetics, the chemistry —all those pieces and more tied to the brewing operation and right down to the consumer and what they're experiencing."
Through her research into sensory perception, Dr. Garneau is helping the craft beer industry understand the roles of taste, aroma and texture on flavor. She says everyone experiences flavor differently.
"Women, in all the studies for taste, are more sensitive than men in their ability to detect flavor attributes," said Dr. Garneau. "Right out of the gate there's a palate difference that's simply based on your biological sex."
(MORE: Science Says You're Wrong About IPAs and Spicy Foods)
Chelsea Nolan | Brewer, The Alchemist | Stowe, Vermont
Chelsea Nolan is not afraid to get dirty, which is a prerequisite for a brewer. On any given day, you can find her cleaning the kettles, lifting bags and, in general, creating great beer.
"I got my start in craft beer in the retail shop in Waterbury, when the retail shop closed, I decided to take the opportunity to get my hands in every aspect of the brewery," Nolan says.
Like many people who make a career in craft beer, Nolan says there's a lot of on-the-job learning.
"I eventually found myself hanging around the brew house more often. Eventually, I started following each brewer around, learning their individual techniques, and of course always getting the same amazing end result like Heady Topper (a flagship beer for Alchemist)."
Owned by a husband and wife team, The Alchemist started as a brewpub in Waterbury, Vermont. They've now expanded to include two production breweries which distribute regionally. What does Chelsea think is the next big thing in craft beer?
"I'm noticing a growing trend of the use of lupulin powder amongst different breweries. It's always exciting to see new stuff flourish in the beer world," she tells us.
Saralyn Grass | Co-founder, Grasslands Brewery | Tallahassee, Florida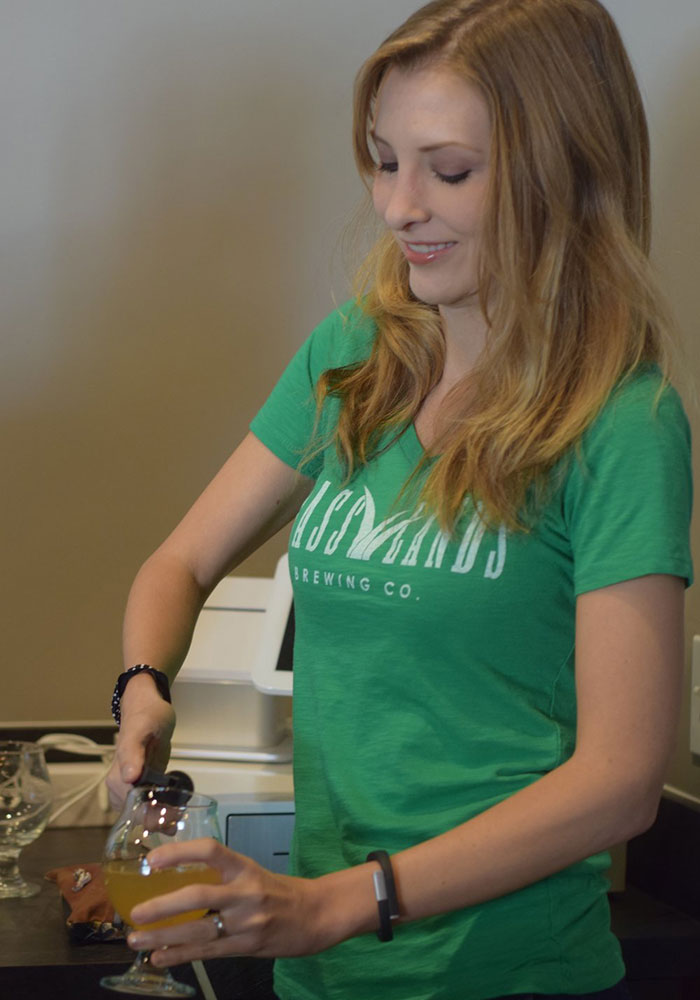 For Saralyn Grass the focus for Grasslands Brewery is local. "We use a lot of ingredients from right here in Tallahassee and the surrounding area. Sometimes from a friend's farm and we even partnered with the local college to use their muscadines in a beer."
Finding local inspiration led Grasslands to create some truly unique beers, including an award-winning dill pickle gose and a beer called Margie-Rita which is named after a female investor named (you guessed it) Margie.
The local mantra doesn't solely apply to Grasslands' ingredients. It's also the atmosphere the brewery is hoping to achieve. They have an LGBTQ night at the brewery and make sure they donate something to most groups that request their help.
"We just really want everybody to feel like Grasslands is their place. Like a 'Cheers'-type of place."
Save
CraftBeer.com is fully dedicated to small and independent U.S. breweries. We are published by the Brewers Association, the not-for-profit trade group dedicated to promoting and protecting America's small and independent craft brewers. Stories and opinions shared on CraftBeer.com do not imply endorsement by or positions taken by the Brewers Association or its members.