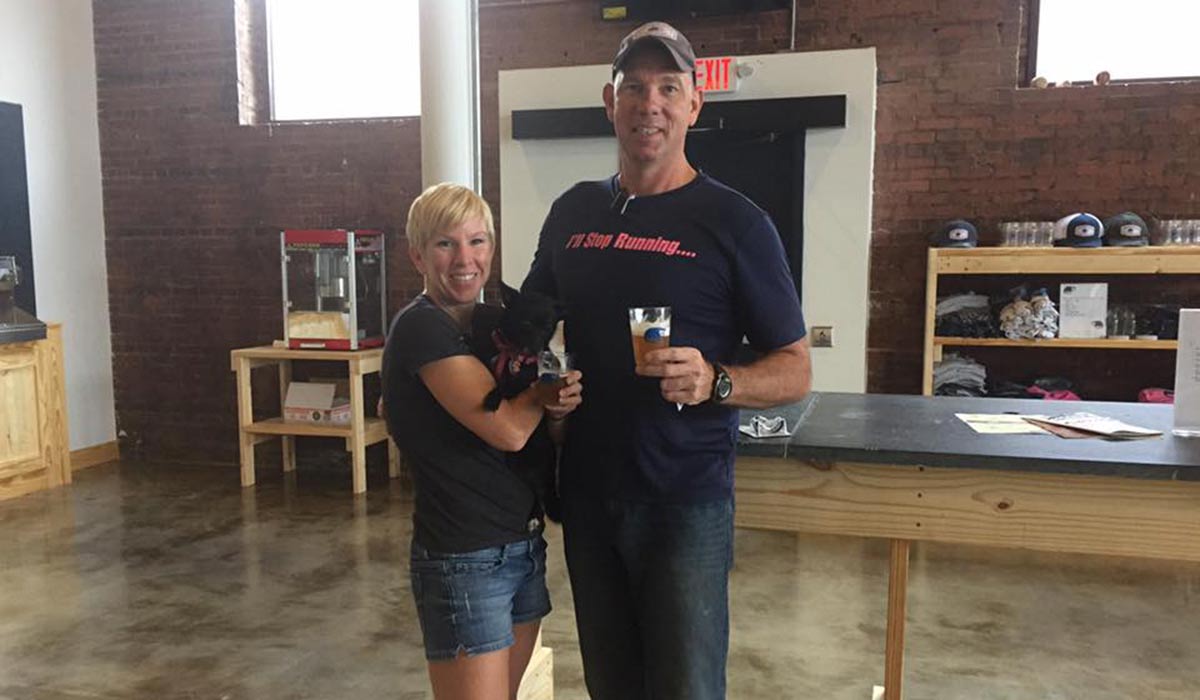 Army Couple Brings Beer to Small Town Georgia
An hour south of Atlanta, down Interstate 85, is the city of West Point, the home of Chattabrewchee Southern Brewhouse. West Point is a small town that sits close to the Georgia-Alabama border. Chattabrewchee sits right on this border and, with a peek outside their back door, you can look right into Alabama. The quiet city has the feeling of stepping back into history, and this brewery is helping it step into exciting modern times.
Army Couple Brings Beer to a Small Town
The quintessential small town that sits on the westernmost point of the Chattahoochee River thrived when it served as a vital thoroughfare for railway traffic through the South. West Point became a great place for textile mills until locations offshore looked more attractive. It's a story that has affected small towns across the country. Residents feared that the city would turn into a ghost town until Kia Motors moved in down the street.
Brian Dunne, Chattabrewchee's general manager in charge of the day-to-day operations, remembers the city during the mid-1990s. The downtown area where Chattabrewchee sits was empty with only a few businesses open in the area. Kia and Point University have both made a big impact on the community. "As a result, the downtown area has been renovated," says Dunne. "Restaurants and businesses are moving in. West Point is making a resurgence."
Chattabrewchee Southern Brewhouse became a part of that resurgence in 2017 and also holds the title of being the only brewery in America owned by an active-duty woman. Kathy Denehy serves as a major in the U.S. Army Judge Advocate General's (JAG) Corp. She co-owns the brewery with her husband Mike, who retired as a lieutenant colonel in the Army after 21 years of service.
(VISIT: Find a U.S. Brewery)
Mike was approaching retirement when the couple began to seriously consider opening a brewery. Over the years, they tossed around the idea after Mike started homebrewing. One day, visiting Kathy's mother who lives in the West Point area, the couple saw the vacant space where Chattabrewchee now resides.
Over several decades, the building had served as a furniture store. First a Rhodes Furniture store from 1944 to 1978, the building changed hands to a family who continued to use the space to sell furniture. A few years went by with the space sitting vacant, until Chattabrewchee purchased the location. The couple honored the building's history by transforming the former Rhodes Furniture sign into a bar top. You can still see the imprint of the letters if you look closely.
Self-Service Stations are Good for Business
In the area, there are a few breweries that operate up and down I-85, including Beacon Brewing Co. and Wild Leap Brew Co. in LaGrange, Georgia, and Red Clay Brewing Company in Opelika, Alabama. But Chattabrewchee is the only brewery within a 400-mile radius to have a self-service tap system. The couple installed a self-service station after seeing it at a trade show. With the self-service tap station, guests can pour as little as an ounce of beer. This system promotes efficiency, reduces waste and cuts operating costs. Plus, "on a busy night, you might have to wait for the person ahead of you to finish pouring their beer, but there's never a wait at the tap," says Dunne.
(READ: America's Veteran-Owned Breweries Build Communities)
Creative Genius Doug Whitt Brings the Flavor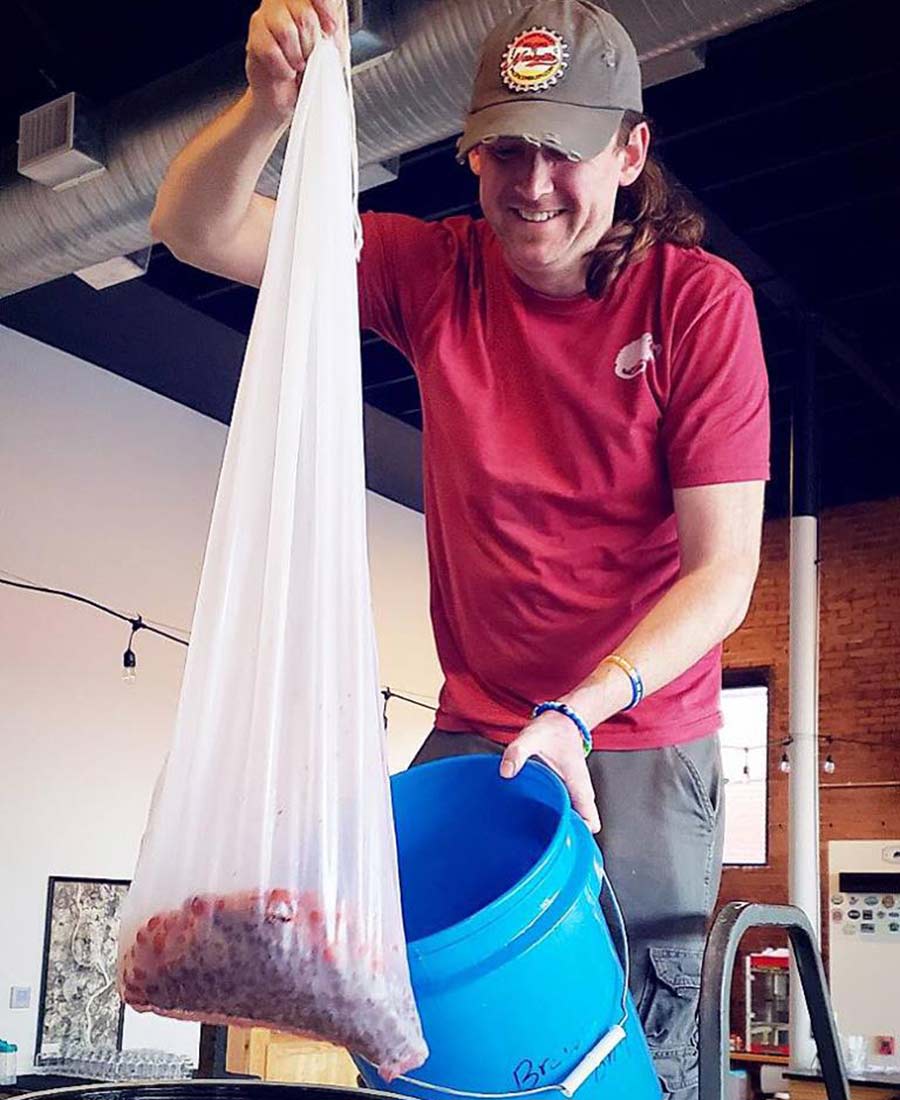 Chattabrewchee has plenty to be proud of, and that includes the work of their head brewer, Doug Whitt. Whitt has complete creative freedom in the brewhouse. "He's a creative genius," says Dunne. A glance at the tap wall will quickly confirm that statement.
Their flagship beer is the Backwater Blonde, a light and crisp American Blonde Ale that has won multiple awards. One of their most interesting is the Cucumber Basil Cream Ale that tastes like a refreshing glass of cucumber water, but better. Instead of the traditional dark stout, Whitt brews white stouts which include white chocolate and Ethiopian Harrar medium roast coffee beans.
It's clear that Whitt knows what he's doing and has enough support to help attract the attention of beer lovers as they enter new markets. Chattabrewchee has been serving thirsty drinkers in the southern parts of Georgia into Alabama for more than a year, and this year, they're moving into Atlanta. While expansion is on their mind, their priority is maintaining the quality that people in the area expect and love.
CraftBeer.com is fully dedicated to small and independent U.S. breweries. We are published by the Brewers Association, the not-for-profit trade group dedicated to promoting and protecting America's small and independent craft brewers. Stories and opinions shared on CraftBeer.com do not imply endorsement by or positions taken by the Brewers Association or its members.