What happens when an engineer becomes a brewer? Go to Ono Brewing Company in Chantilly, Virginia, and you'll be inspired by the results.
[newsletter_signup_box]
President and owner Scott Hoffman has used his engineering skills to turn his independent brewery into a well-oiled beer brewing machine. From the self-serve tasting wall that collects data to automated cellar equipment, Ono has become a bastion of innovation.
When you walk into Ono Brewing, you're met with a combination of smart technology and a relaxed, tropical atmosphere. It's the perfect embodiment of the brewery's owners. Hoffman and his wife Cyndi have spent more than 20 years in Florida and Hawaii, and they've brought the beach straight to their establishment. The brewery has a self-serve tasting room, tropical-inspired beers and live Hawaiian music once a month.
"The spirit of 'Aloha' is ever present," Hoffman says.
(READ: Florida Brewery Builds New Space in Old Roller Skating Rink)
Ono-vation at its Finest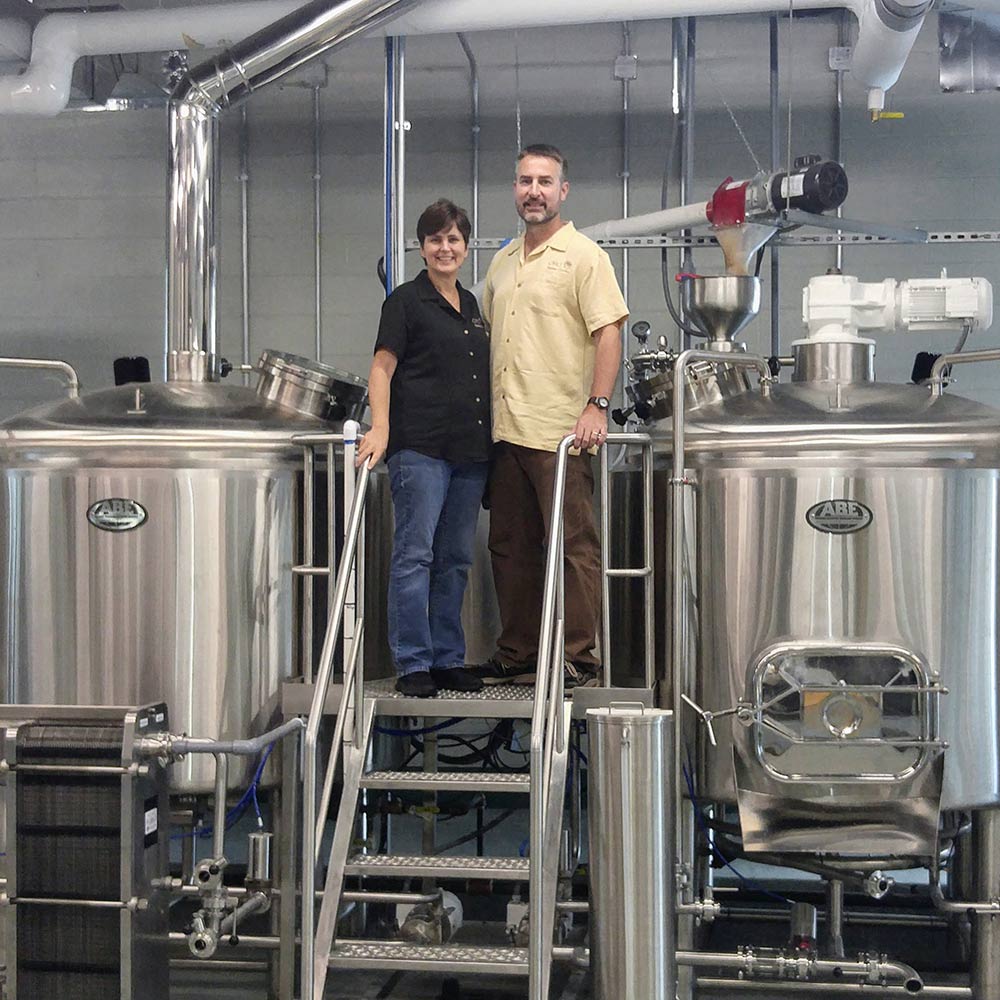 In order to be able to stick his toes in the sand, so-to-speak, Hoffman decided to engineer the brewery to be as efficient as possible.
"I gave myself a design constraint that if I had to be the only person in the brewery, I could do it effectively and efficiently," he says.
A mini grain silo allows Hoffman to order grain in bulk and not have to sling 55-pound bags of grain for every batch.
"I added load cells to the hopper to make it a scale in order to let us know how much grain was in the hopper. The scale has a 'data out' port that will allow me to add the scale data to our database," Hoffman says.
The brewhouse and cellar equipment are all automated, but Hoffman has set it up so that he can remotely control the equipment if needed.
(TRAVEL: 8 Farm Breweries to Visit this Year)
Smack dab in the middle of the tasting room is a 600-square-foot walk-in cooler that enables the direct-draw draft system. Conveniently, it's Ono's main keg storage — but being in the tasting room, Hoffman had to figure out a way to make it quieter. With a combination of duct silencers, variable-speed motors and a custom controller from GreenWize Energy Solutions, the cooler now runs so well, Ono removed more than 530 watts from the process — and it's nearly silent.
In addition to saving energy, Hoffman and his landlord are also working together to reclaim the brewery's wastewater to water the property's lawn.
Taking Ono Brewing's Tasting Room to the Next Level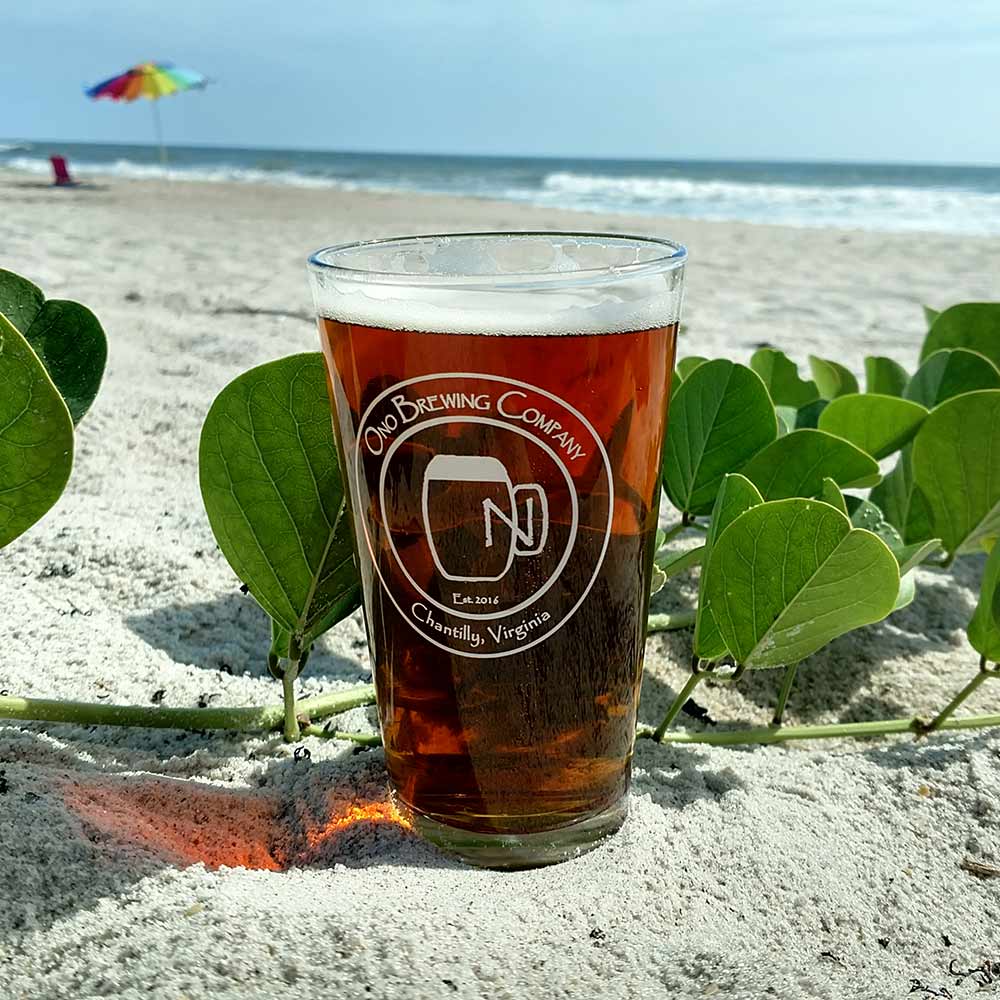 With things running smoothly behind the scenes, Hoffman has applied the same engineering philosophy to Ono Brewing's tasting room.
"We decided on the self-serve tap system so we could gather data on our tasting room," Hoffman says. "We hope to track this info and trend it next to weather, events, etc. in order to make educated business decisions."
The incredible innovation goes all the way to the 3D-printed tap handles — and even pneumatic bases that keep tasting room tables wobble-free, a breakthrough that anyone who has leaned on a wobbly table can appreciate.
(READ: Sustainable Brewing in the Heart of Wine Country)
"We also have made two of the five TVs in the tasting room computers by putting Chromebits on them. We routinely allow customers to stream work videos or go on the Internet if need be," Hoffman says.
Ono Brewing's tech-savvy operation is also enabling the brewery to give back. The self-serve system allows Hoffman and his wife to donate a portion of their tips to charity each month.
"Since our inception, we have donated nearly $15,000," Hoffman says. "We have only been open for seven months. As a family- and veteran-owned small business, we feel really proud about this!"
We look forward to seeing what brewing ingenuity Ono has up its sleeve next.
CraftBeer.com is fully dedicated to small and independent U.S. breweries. We are published by the Brewers Association, the not-for-profit trade group dedicated to promoting and protecting America's small and independent craft brewers. Stories and opinions shared on CraftBeer.com do not imply endorsement by or positions taken by the Brewers Association or its members.