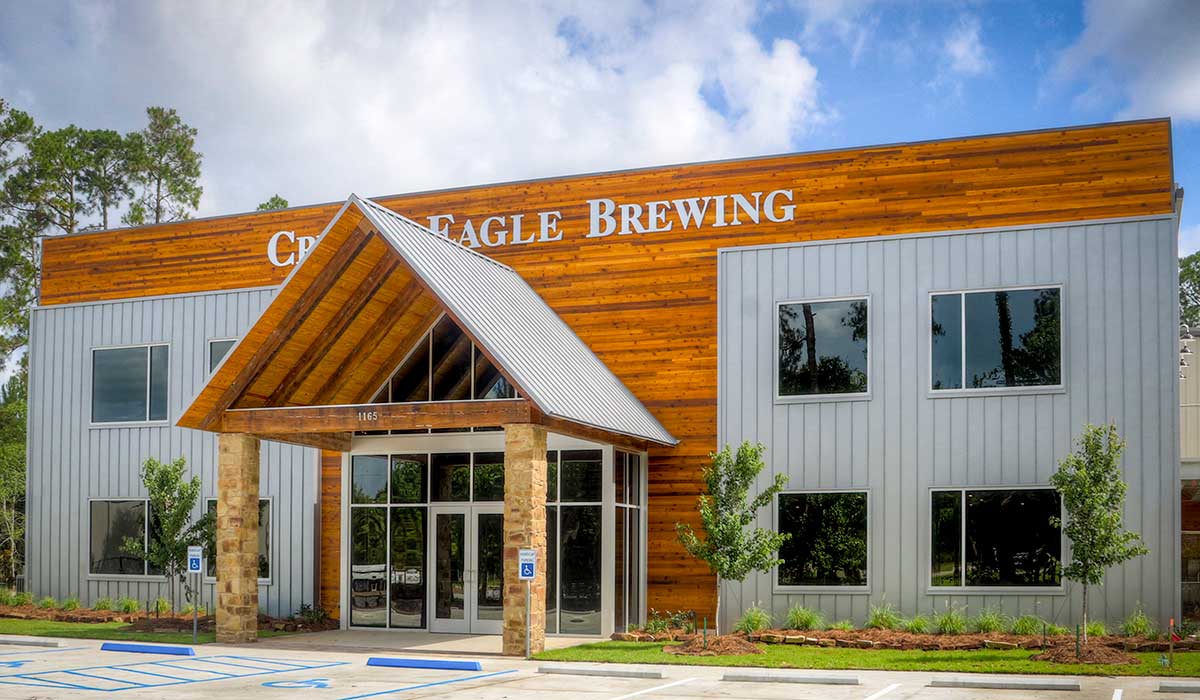 Louisiana's Crying Eagle Brewing: A Far Cry from Old School
The Calcasieu Parish is named after the mighty river which feeds the fine folks of Lake Charles, Louisiana. The river got its name from the Atakapa Indian Chief Quelqueshue's battle cry, which sounded much like eagles soaring up above. When the Avery family began the quest of naming their burgeoning Lake Charles brewery, it seemed fitting to follow suit with Crying Eagle Brewing Company.
The brewery's story started more than six years ago when the brewery's co-founder Eric Avery toured Houston's Saint Arnold Brewing Company during a bachelor party.
"I'd never been to a brewery before. I fell head over heels in love," the founding partner says. He contends that the craft brewing industry unites all walks of life. He was born and raised in Lake Charles, so it was important for him to bring craft beer's hospitality full circle.
(MORE: Move Over Coffee Beer. Tea Beers are Steeping Hot Right Now)
Avery actually went to school to become a surgeon, but quickly realized that he "wanted nothing to do with blood … or anything else medically related."
Perhaps a little blood, sweat and tears was more Avery's destiny.
Brewing Craft Beer in Lake Charles, Louisiana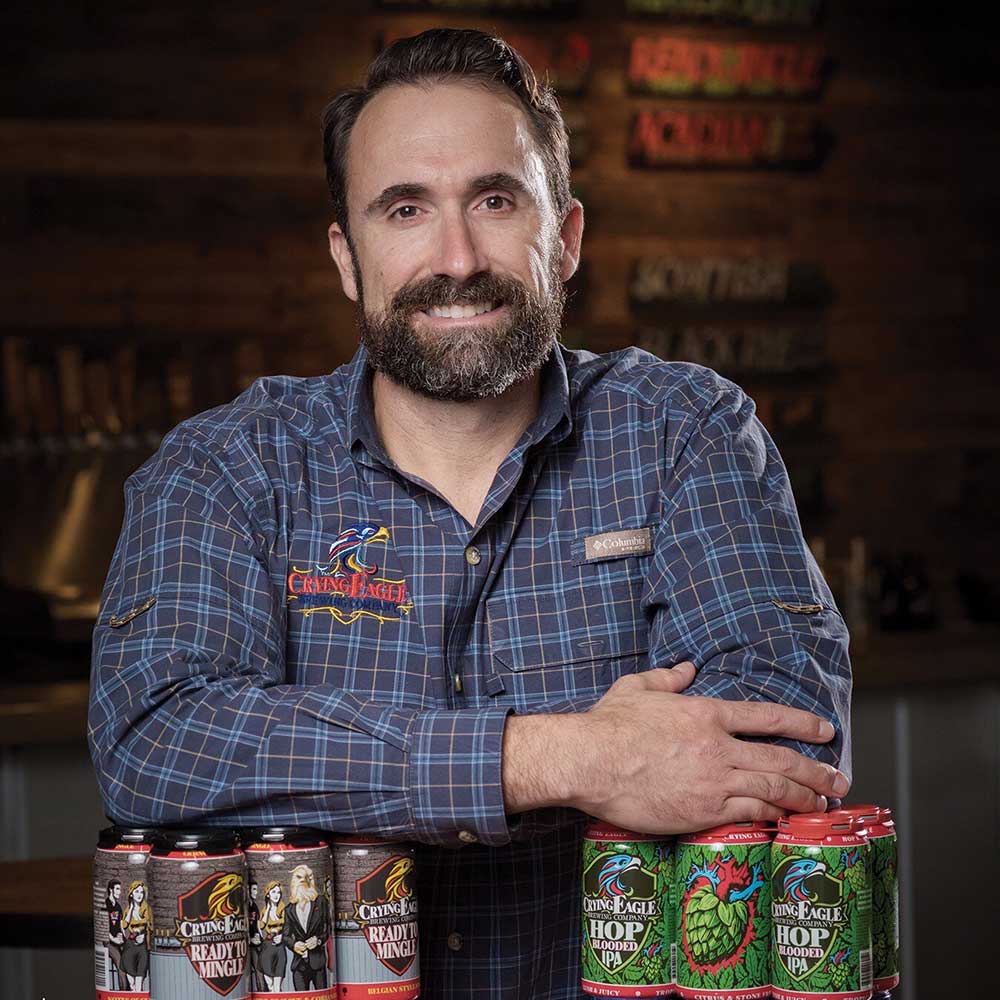 An undertaking like building Crying Eagle Brewing Company from the ground up came with its challenges; the experience epitomizes a labor of love.
"We're in Lake Charles where craft beer is still in its infancy," explains Avery. "Smaller towns don't want the big national brands any more than a Nashville, New Orleans or Houston. It's the guys like me, Tin Roof and Flying Tiger that need to step outside the mold and do our little part to grow the craft beer industry."
He knew how to run a business, but very little about brewing. Avery chose his brewmaster, Bill Mungai early on.
(VISIT: Local Breweries Near You)
"I was an avid home brewer for about 11 years and started volunteering at commercial breweries to learn what I could. I was trying to open a much smaller brewery, but met the Avery family and kept bringing them some of my home brews. They loved all of them," says Mungai.
The word "avid" might even be a little light to describe Mungai's homebrewing hobby. He threw himself into brewing textbooks and style research, wanting to learn everything and anything about beer.
"This wasn't brewing once every six months in the garage. This was brewing two to three beers twice a week for years and years," he explains.
Together, Avery had Mungai set out to become pioneers of sorts in the Lake Charles community.
Costly Lessons Early On
Avery says he put everything he had into Crying Eagle, "I didn't plan for failure."
Of course, behind success, there's plenty of failure. He smirks a little as he says,"We were all rookies, even my brewmaster."
When they launched with three styles that they believed would be huge successes, little did they know they would fall flatter than a day-old beer on a hot Louisiana afternoon.
(MORE: Cultivating Community with Brewery Bhavana)
"We were trying to mimic popular styles, but all three of those fell in between what the market truly wanted. What we found out painfully was that while the locals supported us, they didn't continue to buy the beer. I had spent hundreds of thousands of dollars in recipe development, cans and marketing," says Avery.
They found themselves at a fork in the road and somehow found all the joy through all the pain.
Crying Eagle Brewing Co. Rebrands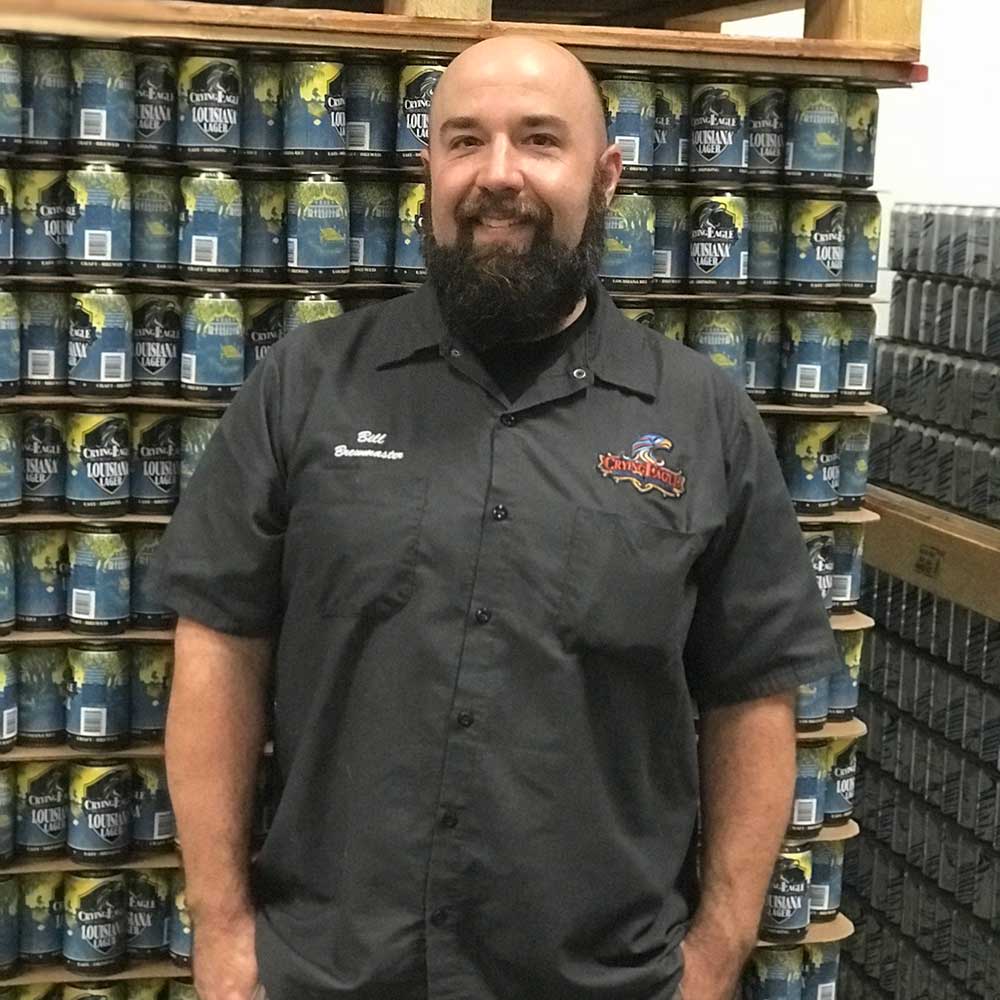 Crying Eagle chose to redo everything starting in January of 2018. The brewery fully rebranded with new beers and new packaging. All three of their original beers fell to the cutting room floor and they used consumer data to dictate what they made. It was an expensive mistake, but they now have 16 to 18 beers on tap. Among them are the popular Louisiana Lager, which is brewed with locally-grown rice, and the Hop Blooded IPA, a collaboration with the 80's band Foreigner.
Brewmaster Mungai's obsession researching brewing hasn't slowed, and he loves sharing what he's learned.
"This isn't a huge craft beer market. So, really we're educating everybody," he says.
Ever-curious, Mungai is "always working on something." He says the brewery's new bottling line and barrel-aging program means specialty high gravity beers are in the works. "The craft beer culture in Louisiana was slow to adapt. But, we're rocking and rolling now."
The 30-barrel brewhouse started off in May 2016 with an annual production of around 1500 barrels. The whole company was designed with expansion in mind, with the latest taproom addition of The Bistro at Crying Eagle serving up wood-fired pizzas and sandwiches. You can find Crying Eagle beers sold in cans across Louisiana (with the exception of Shreveport). The brewery has also recently expanded distribution into Texas.
CraftBeer.com is fully dedicated to small and independent U.S. breweries. We are published by the Brewers Association, the not-for-profit trade group dedicated to promoting and protecting America's small and independent craft brewers. Stories and opinions shared on CraftBeer.com do not imply endorsement by or positions taken by the Brewers Association or its members.