Sacramento has a lot to be excited about in terms of craft beer right now, and a new concept and location from Drake's Brewery is among the top of the list.
"Interesting" is how John Martin, the owner of Drake's Brewing, describes "The Barn," a new spot in West Sacramento (a totally separate city across the river from Sacramento). When you see it, you realize "interesting" is a bit of an understatement.
[newsletter_signup_box]
The Barn Before Drake's
The area now known as the Barn was originally designed a few years ago to give West Sacramento a gathering spot where visitors could dine outside and be close to the Sacramento River. The problem was when the space opened in 2016, it didn't have a permanent tenant.
"It's such an incredibly unique and architecturally significant building that it demanded a really unique and capable tenant," says developer Mark Friedman.
He found that tenant during a visit to Oakland and Drake's Dealership location.
"It really has exactly the right mix of casual comfort and sophistication, delicious beer and delicious food, all at a price-point that is approachable to most people. That just seemed like a perfect fit here," he says.
(READ: Brewpubs with Impressive Menus)
A mutual friend connected Friedman and Martin.
"It was always in my mind that I wanted to do something up in the valley, so the Barn seemed like the perfect place to do it," says Martin.
Drake's Moves Into the Barn
The Barn wasn't move-in ready – at least not to house a brewery.
"The Barn really had some things we had to fix to make it really operational," Martin says. Drake's had to add a cold box, a big kitchen capable of making wood-fired pizza and necessities like a place for people to sit, and restrooms.
(LEARN: Beer & Food Course)
"We realized there just wasn't enough space," says Martin. "So we decided to build another building."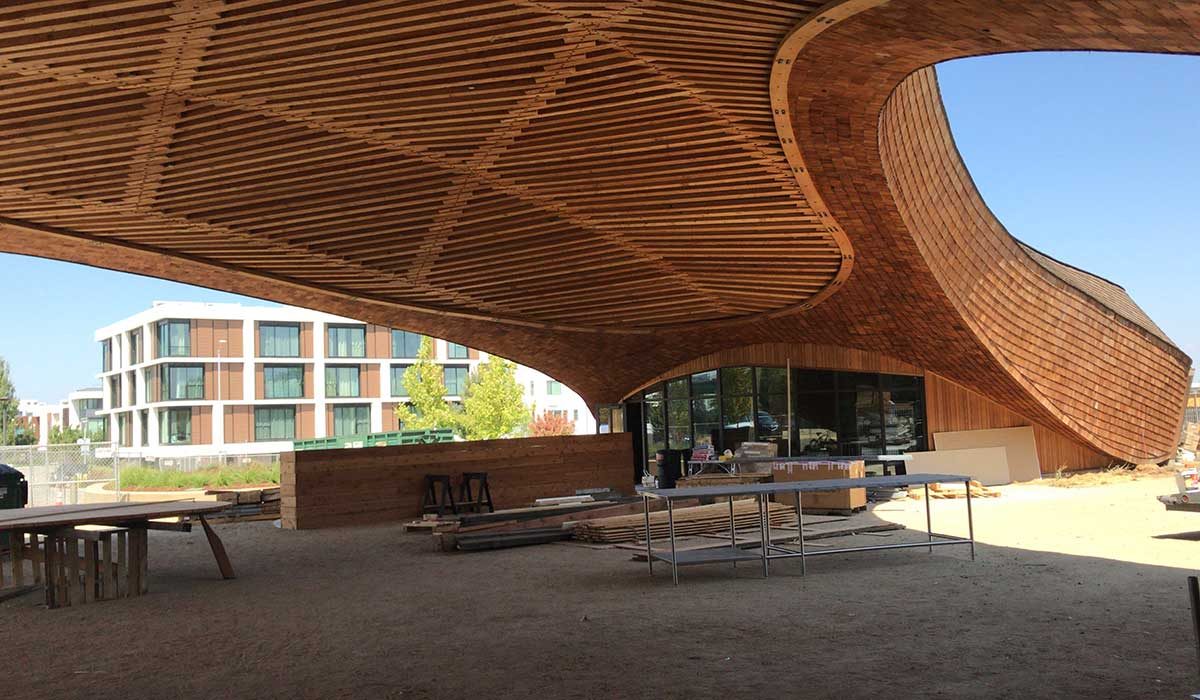 On each end of the original structure is what Martin calls pods, small indoor areas that will be a big part of Drake's business plan. "We have a pizza restaurant in one of the pods we're calling PizzaSmith," he explains, "[The other pod] is going to be a craft cocktail bar that we don't expect to open until winter. We're excited about that."
(READ: Great Brewery Rooftops)
The Drake's team added 30,000 square feet of lawn, an outdoor bar, six fire pits and two stages for shows and concerts. The Barn will also include an in-house food truck called "Yo Lo, Slow and Low" (Yolo as in the county in which West Sac is located) which will feature tri-tip sandwiches. There is also space for six or more visiting food trucks.
"I think it's really going to develop over 2019 as a place to show up on a weekend evening to see bands and shows and things like that," Martin says.
John Martin's Decade at Drake's Brewing
Creating spaces around craft beer is nothing new to Martin. He and his brother opened one of California's original brewpubs, Triple Rock, in 1986 and they still own and operate it.
"The same owners, the same brew system, same pub even though we've expanded it now," he says.
(MORE: 10 Beertography Tips from the Pros)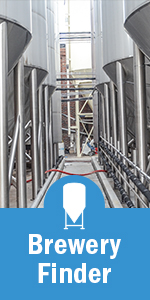 Martin purchased Drake's in 2008. At the time, the brewery, located behind a Walmart in San Leandro, had just three full-time employees. Things have certainly changed since then.
"We slowly expanded and added square footage and people and become a reasonable size brewery for a regional brewery," he says. Part of that expansion included adding the Barrelhouse in 2011 and in 2015 opening the Dealership in Oakland.
"The Barn is the next thing," he says.
The Barn Fulfills a Vision
When the Barn opens this fall, it won't quite be a finished product. There are plans to add a children's area as well as a petanque court (think bocce with metal balls and no lanes). More shows will be added and Martin says he's already had talks about working with the Sacramento River Cats, the Triple-A baseball team whose home field is a stone's throw away.
(List: A Beer Geek's Travel Checklist)
Friedman says what Drake's is creating is exactly what he hoped would happen when he developed the Barn: "It fulfills the original vision that we had about creating a gathering place on the water's edge where people can enjoy each other, where they can enjoy the environment and where they can enjoy delicious food and beer."
Martin agrees.
"We're excited that Sacramento is taking off. It's one of the great craft beer cities of the nation right now. It's going to be nice to have a venue there."
CraftBeer.com is fully dedicated to small and independent U.S. breweries. We are published by the Brewers Association, the not-for-profit trade group dedicated to promoting and protecting America's small and independent craft brewers. Stories and opinions shared on CraftBeer.com do not imply endorsement by or positions taken by the Brewers Association or its members.