A successful entrepreneur needs to be comfortable with risk. The risk of seeing your profits tumble, your business bankrupt, and the house of cards you meticulously built up crash beneath you in an instant.
But the risks assumed in starting a business can also translate to even a greater reward. This was the case for Max Pigman, owner of the Great American Beer Festival award-winning Lewis & Clark Brewing Co. based in Helena, Montana, in the aptly-named Lewis and Clark County.
One poker game changed the entire trajectory of Pigman's life. Like many entrepreneurs that came before him, he decided to (figuratively) push all of his chips in the middle in the hopes of pursuing his ultimate passion of brewing great craft beer. Thankfully, it seems like it was a gamble worth taking.
Max Pigman Goes 'All In' on a Brewery
Pigman started brewing back during his tenure in the U.S. Air Force. He was stationed in Japan during the late 80s and grew frustrated with the lack of solid beer options in the Japanese market, leading him to brew his own.
Returning home afterwards, Pigman decided to move back to his original home in Montana and started his career in real estate in 1992. As his career grew, he was able to travel to various parts of the country and visit numerous breweries along the way, opening his eyes to the diversity in brewing that the then-young U.S. craft beer scene had to offer.
(Related: CraftBeer.com Great American Beer Bars 2019)
One night in 2002, over a game of poker and a few growlers of his popular homebrew, Pigman heard that the local Sleeping Giant Brewery in Helena was in the midst of foreclosure. This was the first time Pigman decided to push all of his chips in the middle; that's when he decided he'd buy the foreclosed brewery and its brewing equipment and make it his own.
As Pigman recalls, the transaction of buying a foreclosed brewery was a relatively easy one.
"They didn't look at the business plan cause it was such a small town…the banker basically said 'Just shake my hand and tell me you'll pay me back,'" Pigman tells me.
Like any small business, the first period was rough. He is quick to note that the first few years were a struggle. Alongside brewing on the weekends, Pigman was still traveling and working in real estate tech during the weekdays. And while he renamed Sleeping Giant Brewery to Lewis & Clark Brewing in 2003, it wasn't until several years after that the brewery really started to gain a foothold.
In 2009, Pigman had another opportunity to raise the stakes of his operation and establish a clear identity for the brewery by purchasing a historic building in town. The renovation, like the investment, was a big one, taking more than two years to fully get the building up to standards. After officially moving into the new space and finally opening up the doors to their new location in 2011, Pigman and team seemed to find their stride both in brewing beer and garnering accolades.
(More: Ice Cream and Beer Flights in Boise)
During the first year that the new facility was open, Pigman says they sold four times the number of cans and cases that they had sold before. This was in part due to the upgraded production capabilities they had in the new space, which allowed them to diversify their portfolio. From 2012 to 2016, Lewis & Clark Brewing continued to surge, growing in sales and stature year over year, all while serving a relatively tiny distribution footprint. By 2016, the demand for not only more beer but more space proved too much for Pigman to sit on his increasingly-valuable set of poker chips. So, he decided to push everything into the middle again.
Pigman Focuses on Brewery Growth
The second period of growth included several factors. The first being money. Pigman said it took another sizable, multi-million dollar loan to finance the new expansion project. Then came the zoning and local government red tape that Pigman encountered. The plan was to build a new, state-of-the-art facility attached to their existing location. This required a serious level of local government approval and community input.
One of the primary hurdles was to get approval from the Helena City Council to effectively buy the entire dead end street of Dodge Ave to fit the size requirements for the expansion.
"Over 100 people lined up to testify on our behalf to share their experiences with the brewery," he says.
Pigman notes that this was a huge moment for his brewery, as it showcased how invested the community was in Lewis & Clark beer.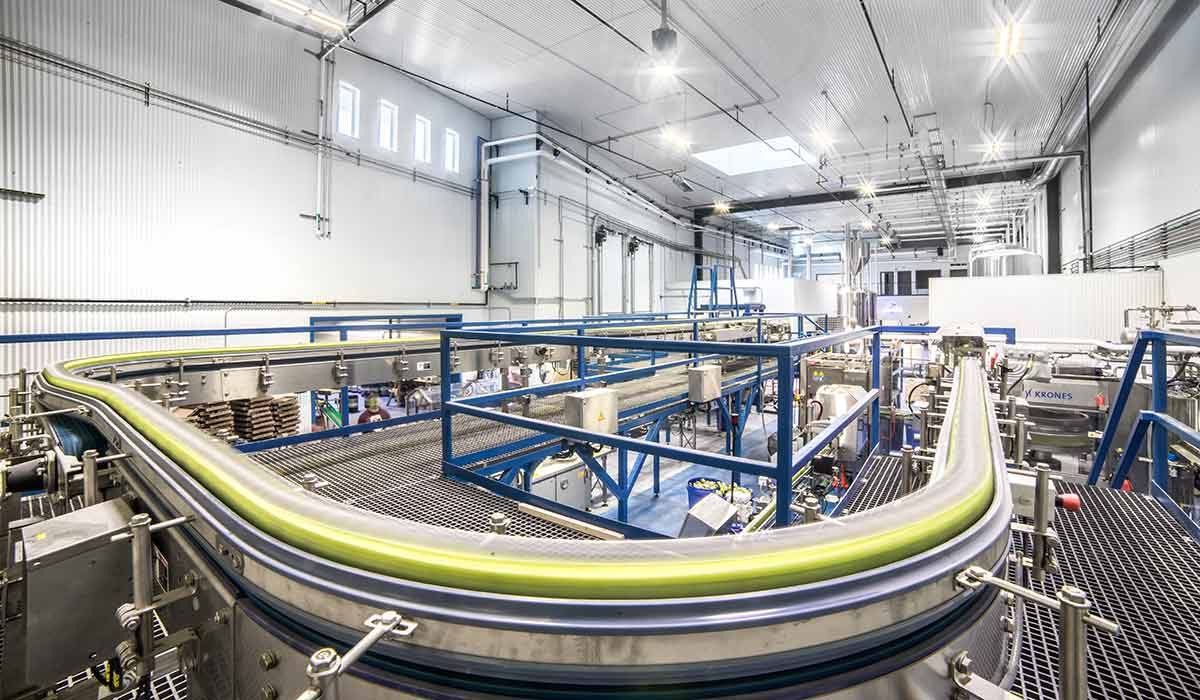 (More: AirbnBeers: Breweries with Hotels, Inns, Camping and More)
The petition passed and the business grew once again. Opened in June of 2017, the expanded location now boasts two stories, more than 6,000 sq ft, and can comfortably seat more than 525 people in the taproom. When the summer arrives, the outdoor patio space fits an additional 600 and hosts a bevy of local artist-focused concerts and events aimed at furthering Lewis & Clark Brewing's connection with the local community.
The growth in physical location was coupled by the increase in both barrels brewed and medals received. From 2017 to 2018, the brewery increased from 8,000 to 11,000 barrels. They also started winning more accolades from competitions like the Great American Beer Festival (GABF), NABA International Beer Awards and the World Beer Cup. Then, things got even crazier at 2018's GABF.
Big Win at the 2018 Great American Beer Festival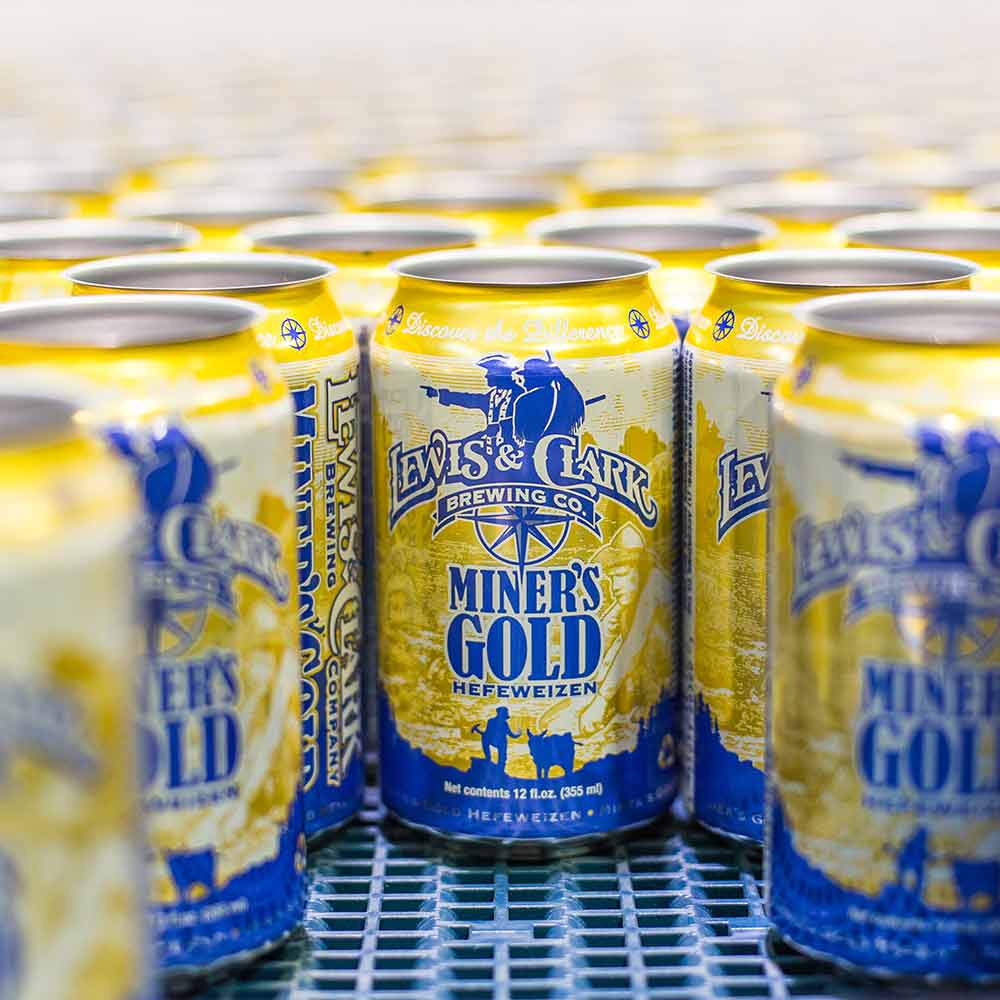 Pigman submitted four beers for the 2018 competition by sending four fresh six-packs–a departure from arranging to have competition beers hand-delivered, which can be time-consuming and stressful. He also chose to keep it low-key by watching the awards ceremony on a live-stream from his home in Montana instead of attending.
As he watched the live-stream from his hot tub, three of Lewis & Clark's beers medaled: Gold for Miner's Gold in the American-Style Wheat Beer with Yeast category, silver for Pompey's Pilsner in the Bohemian-Style Pilsner category, and bronze for Prickly Pear in the Classic English-Style Pale Ale category. Lewis & Clark was also named the Small Brewing Company and Small Brewing Company Brewer of the Year.
(Find: A US Brewery Near You)
The awards were a validation of the brewery and beer along with being a validation of his journey and the risk it incurred.
"It was a very emotional day. [I was] screaming and hollering in the hot tub with tears in my eyes," he says. "It was like I could see the light at the end of the tunnel but was never sure how long the tunnel was. The award[s] provided clarity and gave me a huge boost of confidence that we can do this and we can make it."
Another Growth Spurt for Lewis & Clark Brewing
Since then, the light has never been brighter for Lewis & Clark Brewing. The new accolades have led to new conversations with potential distribution partners alongside a 15 to 20 percent growth spurt in sales and the hiring of their 50th employee.
(Seek the Seal: Independent Craft Brewer Seal)
While the brewery is scheduled to expand to about 14,500 barrels produced this year, the estimated 60,000 barrel capacity of their current facility provides optimal conditions for further expansion along with potential opportunities for upstart breweries in Montana who may be able to contract brew at his facility in the near-future.
Growth and accolades can provide brewers with a lot of crazy opportunities. While the business appeal of growing into a national brewery presence across the U.S. definitely has it perks, Pigman says he's more concerned with expanding their influence and impact in Montana and with the local community that has provided so much to Pigman and his team during this journey: "My goal is not to grow wide but to grow deep."
You can bet that all these years after that poker game, Max Pigman still considers Lewis and Clark Brewing a gamble worth taking.
CraftBeer.com is fully dedicated to small and independent U.S. breweries. We are published by the Brewers Association, the not-for-profit trade group dedicated to promoting and protecting America's small and independent craft brewers. Stories and opinions shared on CraftBeer.com do not imply endorsement by or positions taken by the Brewers Association or its members.