It's been a long journey for Greg "Mexico" Mendez. From the urban streets of Chicago to the Mississippi Delta and from riding bulls to brewing beer, his path has been circuitous – to say the least.
[newsletter_signup_box]
While not the end of the path, the 34-year-old Mendez arrived at a significant signpost along the way when he oversaw the release of Greg "The Mexican" Lager to coincide with Cinco de Mayo earlier this year. A brewer at Southern Prohibition Brewery in Hattiesburg, Mississippi, he was overwhelmed by the response.
"Man, it was freaking awesome," he said. "People loved it. The first night we released it, we blew 10 sixth-barrel kegs."
He calls the brew a "stereotypical Mexican lager," which is very light on the nose and super crisp with hints of corn and Vienna malt and an ABV of 5.6%.
"For a twist, I put lime in it," he tells us. "It's light, crisp, refreshing and very clear. The local bars loved it."
As usual, hindsight is 20/20 and Mendez can look back and see the incidents which led to a more stable home life and a career in the brewing industry.
(NEW: 2018 Great American Beer Festival Competition Winners Announced in Denver)
He remained in Chicago until his freshman year of high school and then moved full-time to the Mississippi Delta, where he'd spent most of his summers visiting family while growing up. In 2002, he signed on for a job in the portable-building construction field which led, in turn, to the bull-riding scene.
"I ended up traveling all around the southeastern United States on bull-riding circuits until '06, when I tore up my shoulder pretty bad," he says. "I looked around and my kids, Donovan and Lanci, were getting older and I decided I needed to settle down."
'The Chinese Really Know How to Brew Beer …'
He relocated his family to the Mississippi Gulf Coast and found familiar work in construction. Something, though, was missing; that electric thrill of climbing on a bull and going man-versus-beast, hopefully for all of eight seconds. When a friend invited him to a rugby football tournament in Mobile, Alabama, things were about to change for good.
(Pet Projects: A New Breed of Beer Activism)
He accepted the invitation, thinking rugby just might fill that void left by bull riding. A trip to a bar following a game led to his discovery of craft beer.
"I'd always just ask for the house beer," he says. "At this bar, the waitress said the house beer was Yuengling. I had never heard of it and was, like, 'Bring it on,' and after tasting it, I remember thinking, 'Man, the Chinese really know how to brew beer.' I was clueless."
(MORE: Pride, Not Prejudice: Brewing Safe Spaces for the LGBTQ+ Community)
Once he had been made aware of the domestic origin of the beer he liked so well, he decided to explore further.
A Homebrewer is Born
Trying different craft beers became the new thing for him and he had to go through the same process as all new devotees.
"I didn't know what I liked," he said. "And I wasn't even on the track of breweries yet." He made an establishment known as Kelly's Sports Pub his new hangout. "They had 30 taps and you could try them all and tap out and I did that before I even thought about locally produced beers," he said.
(A 'Stirring Tale' Behind the Father of Homebrewing's Famous Spoon)
Mendez then discovered the world of homebrewing. At the time, the State of Mississippi still restricted ABV to 6 percent, but that changed in 2013 when the limit was raised to allow brews with an ABV of more than 10. Mendez attended his first homebrew festival, the Outlaw Homebrew Festival at an establishment known as the Keg and Barrel.
"A couple years later, I entered beer in that festival and, years later, I'm a judge in that festival," he said. "When I started with all of that, I didn't know anything about it. In 2014, I served my first homebrew, a honey Kolsch, at the Emerald Coast Beer Festival in Pensacola, Florida."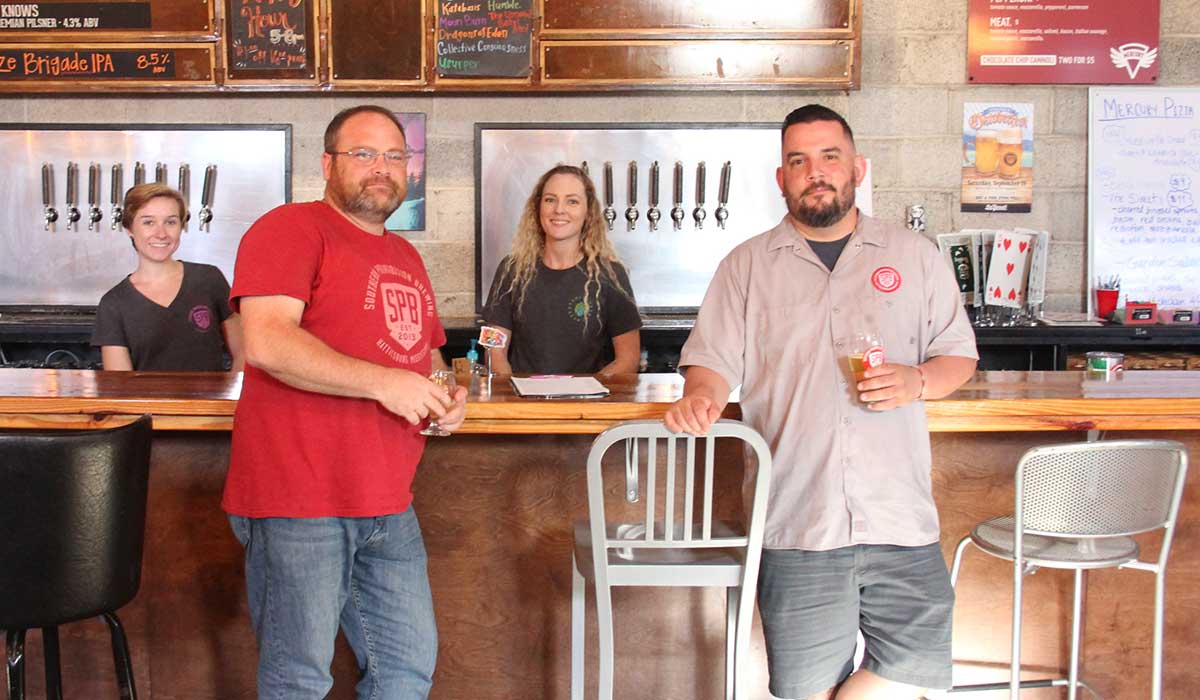 Enthusiasm Lands Him a Beer Job
He was then offered the opportunity for employment at a local brewery (which has since gone out of business). He began as a helper.
"I was meeting all kinds of people and knew the guys at Chandeleur and they offered me a job as a bartender and tour leader."
(MORE: 4 Small Breweries Happy to Stay Small)
Chandeleur Island Brewing Company was founded in Gulfport, Mississippi, in 2013 by brothers Cam and Cain Roberds. It's named for a chain of barrier islands approximately 50 miles long in the Gulf of Mexico where they had spent a good deal of their lives fishing and boating.
Housed in what was originally a dry cleaning plant just two blocks from the Mississippi Sound, and hence the Gulf, the brewery's vision is to create some of the most excellent ales on the Gulf Coast. Their constants are Lil' Smack, an IPA, Free Mason, a cream ale, Osiris, a Gulf IPA and Lil' Miss Sour, a tangerine sour and Curlew's Coconut Porter. Most of them are named for islands in the Chandeleur chain. The brewery also offers a Gulf Sour Series with rotational brews.
(NUMBERS: Brewers Association Numbers Reveal Snapshot for Craft Beer in 2018)
Dave Reese is a partner and the brew master for Chandeleur. A certified Advanced Cicerone® Reese knew Mendez from the homebrew community and offered him a job conducting tours. Mississippi hadn't yet approved retail sales and one had to take a tour and purchase a punch card to be served samples.
"He was around the scene and I had met him at different beer events," Reese said. "I needed somebody and Greg's just got that personality." Mendez worked his way up to cellarman at Chandeleur before being offered the position as brewer at Southern Prohibition, which came as no surprise to Reese.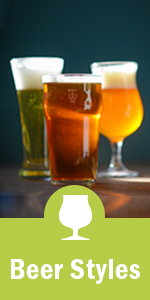 (Uhhh?: Frozen Dinner Uses Alabama Craft Beer)
"He's got a passion for the business and I knew, wherever he went, he'd rise to the top," he said. "I'm so proud of him; he's doing what he loves and he's good at it."
The job at SoPro has allowed Mendez to broaden his knowledge. Located in a former industrial site in downtown Hattiesburg, Mississippi, the brewery strives for consistency while still encouraging innovation.
"We try new concepts to come up with the best results and the best data to drive our decision making," reads the company's website. The brewery produces 40 barrels on a daily basis.
(NEWS: BA Unveils 'That's Independence You're Tasting' Beer Campaign)
Now that he's produced his own recipe and found widespread acceptance for that brew, Mendez is broadening his goals. "Gonna take over the world," he says with a laugh.
In a more serious vein, Mendez has a passion to get better at his craft.
"I want to challenge myself, challenge the norm, see what's possible," he says. "I'd like to have my own brew pub featuring Mexican beers and Mexican cuisine."
He saw the possibilities when he visited 5 Rabbit Cerveceria in Chicago. "I definitely saw things that line up with the vision I have for what could be," he said.
CraftBeer.com is fully dedicated to small and independent U.S. breweries. We are published by the Brewers Association, the not-for-profit trade group dedicated to promoting and protecting America's small and independent craft brewers. Stories and opinions shared on CraftBeer.com do not imply endorsement by or positions taken by the Brewers Association or its members.