Twenty years ago, Two Brothers Brewing didn't operate four establishments, nor could it boast countless domestic and international brewing awards. The brewery certainly didn't play host to 10,000 attendees at a summer festival. Back then, Jason and Jim Ebel, co-founders and the brothers behind the name, had nothing more than a few beer samples, a stubborn streak and a dream.
Jason Ebel sought to transform that dream into a reality by lugging the beer in his small car to a Chicago bar. The car's trunk was too tiny to fit the beer, so he had to strap it into the seats, which forced his wife to sit in the back. But, the discomfort would all be worth it because once the bar operator drank Jason's beer, he would buy it and the process of building a brewery would ensue — at least that was the hope.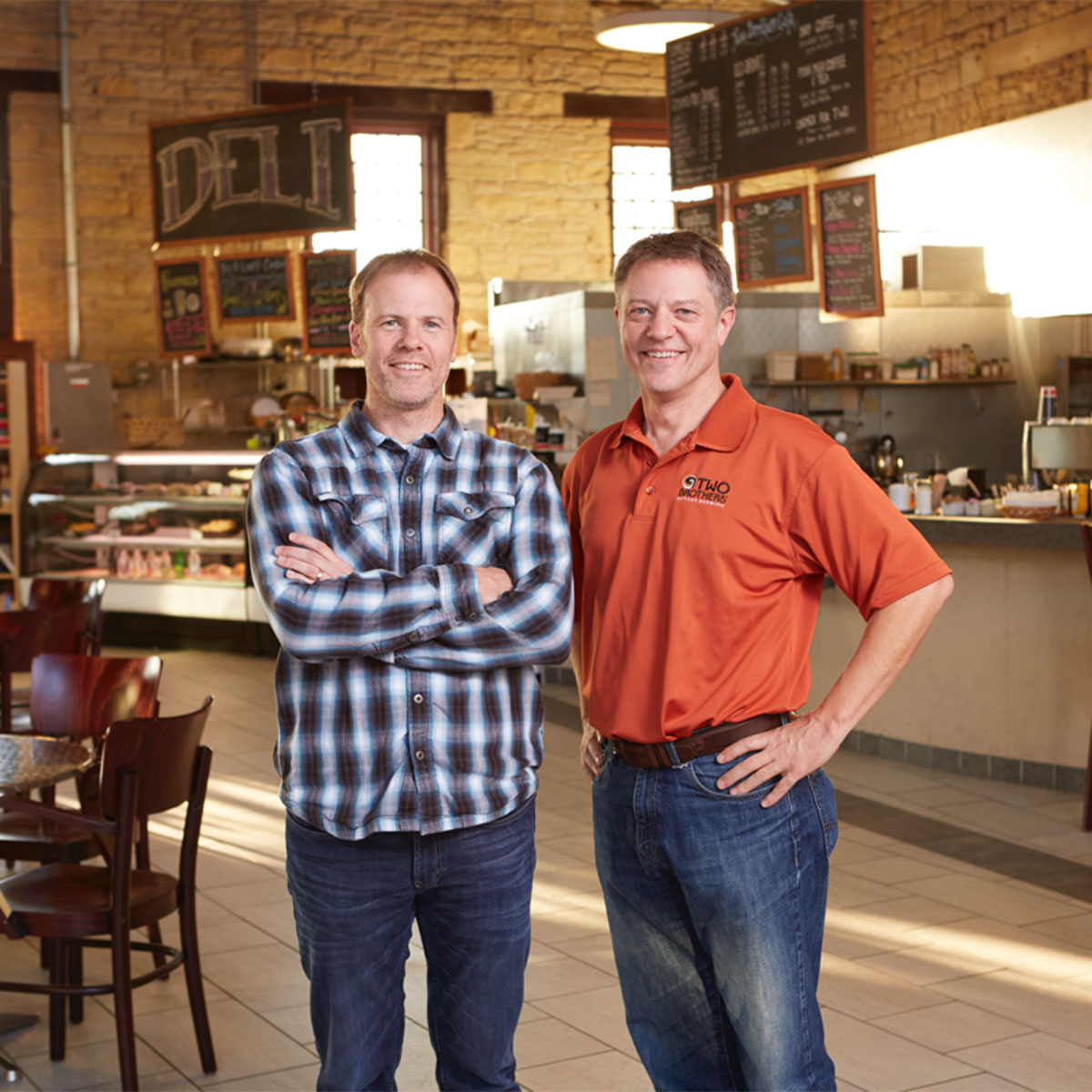 The bar operator took one sip and promptly said, "Nope."
"I always joke, if I weren't so stubborn or stupid, I would have quit years ago. There were so many days I should have quit," Jason explains. "But I just always wanted this to work, and I had such a passion … I couldn't let it go. And now 20 years later, I am so glad that I was that stubborn."
The stubbornness drove him back to the bar until he eventually won over the owner.
(MORE: Brewpubs and Breweries Making Great Beer and Pizza)
It's Not About the Money at Two Brothers Brewing
The 20-year journey from brush-off to craft brewing stalwart has included multiple GABF medals and World Cup wins. The Two Brothers brand has also grown to include coffee, dining and spirits, but the beer remains front and center. They've opened three Chicago locations and another in Scottsdale, Arizona. Along the way, Two Brothers rejuvenated a historic railroad roundhouse (constructed in 1856) and repurposed a 1910 bakery into a beacon of craft culture that is aptly named "The Craftsman."
Two Brothers remains family owned and staunchly independent. It persists in being faithful to the comradery craft beer is so well-known for.
"It's always been a fraternal business … always willing to help each other," Jason says. "We believe in that."
"I don't care about the extra dollars. I care about making great beer, and doing things the right way." ~Jason Ebel
Dedicated to quality, community and sustainability, Jason says he refuses to skimp on resources for the sake of profit.
"Sustainability is not cheap," he says. "We always try to do it the right way, we think, whether it's spending five times more for something to be made in the U.S. or buying top-of-the-line ingredients. It gets tougher as the business grows, but we want to lead the business in the right direction. I don't care about the extra dollars. I care about making great beer, and doing things the right way."
Two Brothers Brewing strives to create the best product possible, rather than attempt to become the biggest-selling brewery.
"We have always had a slow, methodical growth pace on purpose. To me, it's a very calculated…when wholesalers from new markets call, we often say, 'not yet.'" In fact, Jason still writes every brewing recipe and actively participates in every level of quality control, just as he did 20 years ago.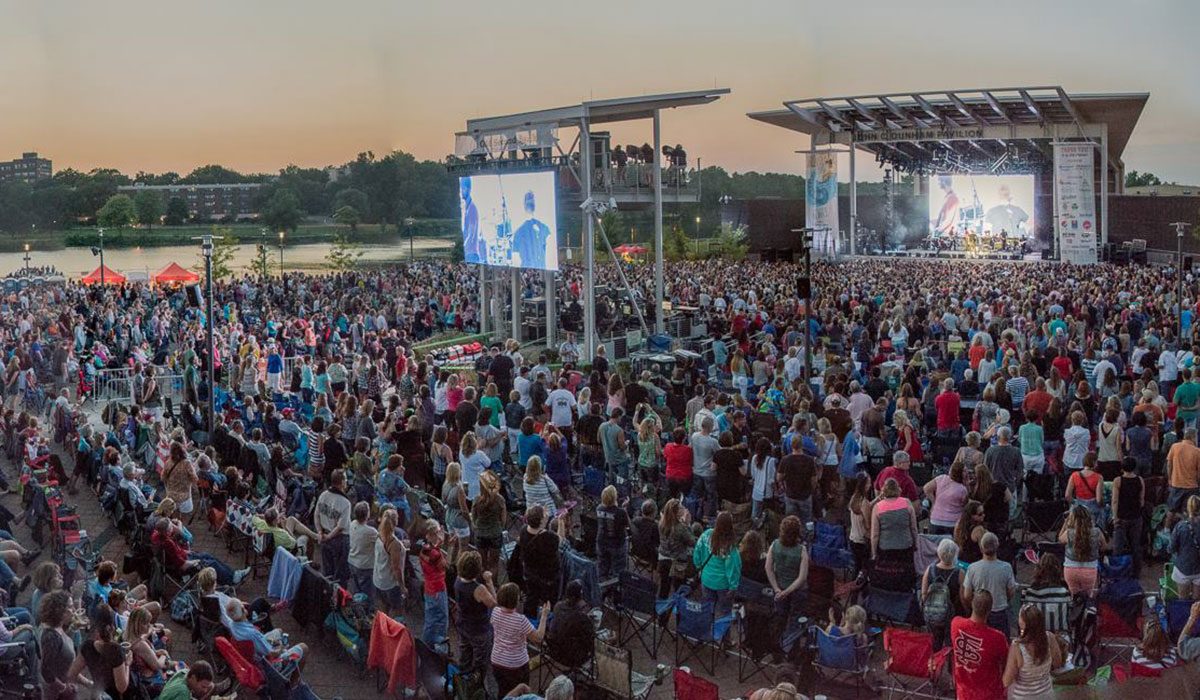 (BEER TRAVEL: A Beer Lover's Walkable Guide to Downtown Los Angeles)
Always Pushing to Create Something New
Ebel says what he's seen change in recent years are beer consumers. Millennials have always had craft beer available to them, and he says their perspective is different from those who remember the days before its emergence.
"The difference in young adults and those who have been around a while presents a brewing challenge, for sure. But we have always been about pushing the envelope and embracing innovation," he explains. "For example, we produced our first sour 11 years ago. We have our special divisions program and they are always experimenting. It's great."
Even when it comes to craft staples, Two Brothers seeks to be innovative. Ebel says a great example is the brewery's new Pinball Pale Ale, a beer he says "has more hops than anything we've ever made" – yet isn't overly bitter.
(LEARN: Beer 101 Course)
"This beer pushes the envelope in creativity. We don't add any hops during boil, everything happens in the whirlpool, or later," he says. "The aroma is absolutely incredible."
Two Brothers will also introduce an IPA with a hop that's just about to come into the market — the Denali hop — which Jason explains is "like pineapple meets pine and citrus. They are some of the coolest hops I've smelled in a while."
Even after two decades of pushing that envelope, you can tell Ebel doesn't plan to sit back and put the next 20 years on auto-pilot.
"I can't help but think about all the cool stuff we can do in the next 10 years or beyond," Ebel says. "Although, if my kids take over the business, they might be annoyed at all the dumb stuff dad did [laughter]."
I doubt that. It would appear that good beer, "crazy" dreams and a stubborn streak worked awfully well for the Ebels.
CraftBeer.com is fully dedicated to small and independent U.S. breweries. We are published by the Brewers Association, the not-for-profit trade group dedicated to promoting and protecting America's small and independent craft brewers. Stories and opinions shared on CraftBeer.com do not imply endorsement by or positions taken by the Brewers Association or its members.