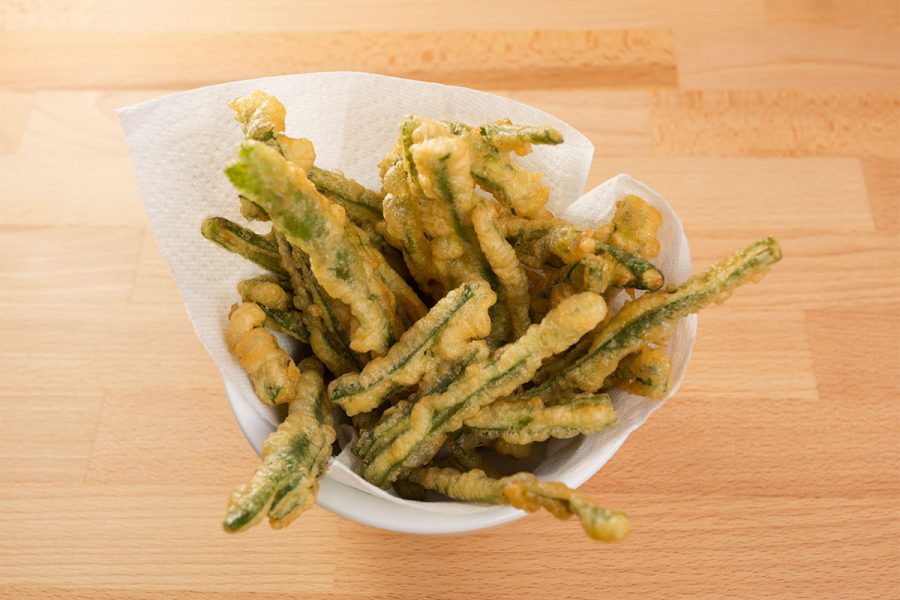 Crisp asparagus coated in an IPA beer batter with and deep fried to perfection. These make for a perfect appetizer and a pretty delicious way to get a serving of veggies in!
Ingredients
1 cup all-purpose flour
1 tsp Kosher salt
1 Tbsp finely grated fresh lemon zest
1/4 tsp black pepper
1 cup beer such as and IPA or strong lager (do not measure foam)
About 4 cups canola oil
1 pound asparagus, ends broken off
---
Directions
To make this beer-battered asparagus, place the oven rack in middle position and preheat oven to 200°F.
Whisk together flour, salt, zest, and pepper in a bowl until combined, then add India pale ale, whisking until smooth.
Heat three inches oil in a 3- to 4-quart heavy saucepan over moderately high heat until it registers 350-375°F on thermometer.
Use tongs to dip asparagus spears in batter to coat. Drag one at a time gently against rim to remove excess batter, then transfer to oil and fry, stirring gently to keep asparagus from sticking together, until golden - 2 to 3 minutes.
Transfer as fried with tongs to a paper-towel-lined baking sheet and keep warm in oven. Return oil to 350-375°F between batches.