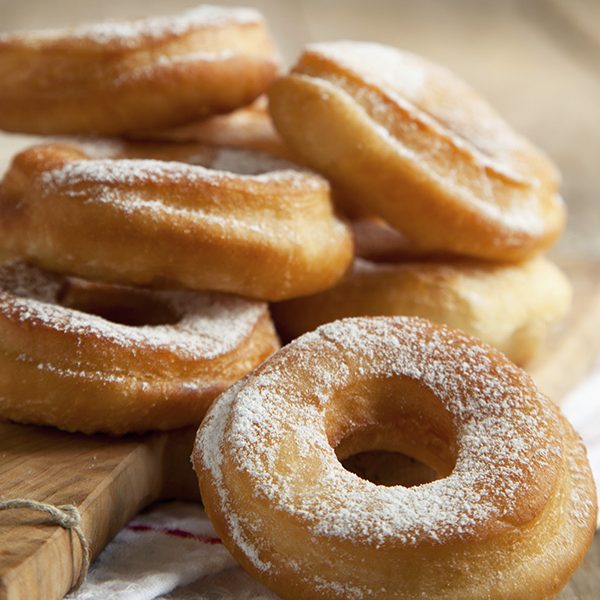 These delicious homemade donuts are made with your favorite amber ale (or try an IPA for extra bite). Top them off with some cinnamon sugar, and breakfast is served!
Ingredients
1 cup cake flour
1/2 cup white sugar
1 tsp baking powder
1/4 tsp ground nutmeg (fresh ground is best
1 tsp cinnamon
1/4 tsp salt
3 Tbsp buttermilk powder
2 large eggs
3 ounces amber ale (IPA adds a nice bite)
4 Tbsp melted butter, cooled
---
Directions
To make these donuts, preheat oven to 375°F. Melt butter and let cool. Sift all dry ingredients together into large mixing bowl.
In a separate bowl, whisk together eggs, melted butter and amber ale until well-blended. Grease the donut pan with a generous amount of butter (can also use mini bundt pan).
Pour the liquid blend into the dry ingredients all at once, and mix just until blended (do not over mix). Fill each form half full.
Bake in the preheated oven in the middle rack for 8-9 minutes for mini donuts, 9-12 minutes for regular size. The donuts should not be browned on top.
Remove pan from oven, let cool for a minute, remove from pan and roll in powdered sugar.
Learn more about Cooking with Chef Michelle or find her on Facebook.