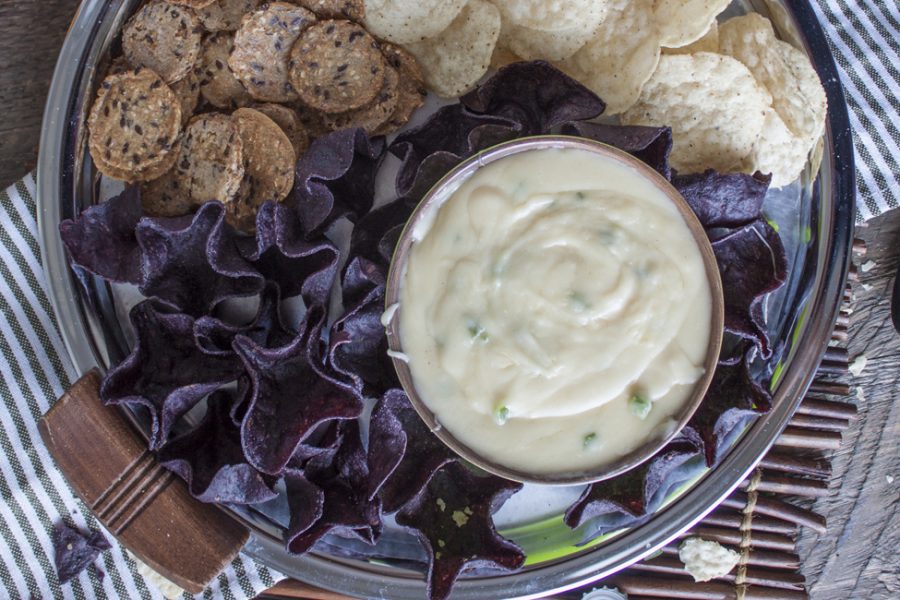 Beer cheese dip with balanced, yet exciting flavor profile. Faint sweetness from blonde ale and mild heat from fresh jalapeño and white pepper dance with nutty and herbaceous notes from Fontina cheese. This dip is extremely compatible with tortilla chips or crusty bread pieces.
Ingredients
1 12 oz blonde ale (Munich Helles or amber ale will work nicely too)
3 cups of shredded Fontina cheese (equivalent of a Fontina block weighing just over ½ pound )
6 tbsp flour
¼ cup unsalted butter (the equivalent of half a stick)
1 fresh jalapeño pepper (medium sized)
salt and white pepper to taste
---
Directions
While still chilled, grate the Fontina cheese using a box grater and coat it with 4 tbsp of flour. Set it aside to get to room temperature.
Remove the seeds and inner ribs from the jalapeño and dice it (if you prefer medium to high heat beer cheese dip, leave the ribs and a few (or all seeds).
Place a saucepan over medium heat and allow the butter to melt before adding the diced jalapeño pepper and the remaining 2 tbsp of flour. Gently stir to form a roux.
Continue to stir as you slowly add the blonde ale.
Take the saucepan away from the heat source and begin to slowly add the flour coated shredded Fontina cheese. Work in batches while constantly stirring gently as the cheese melts.
Taste and season with salt and white pepper.
Immediately transfer to a serving dish or a fondue pot to keep it warm. Enjoy with tortilla chips or cubes of crusty bread.