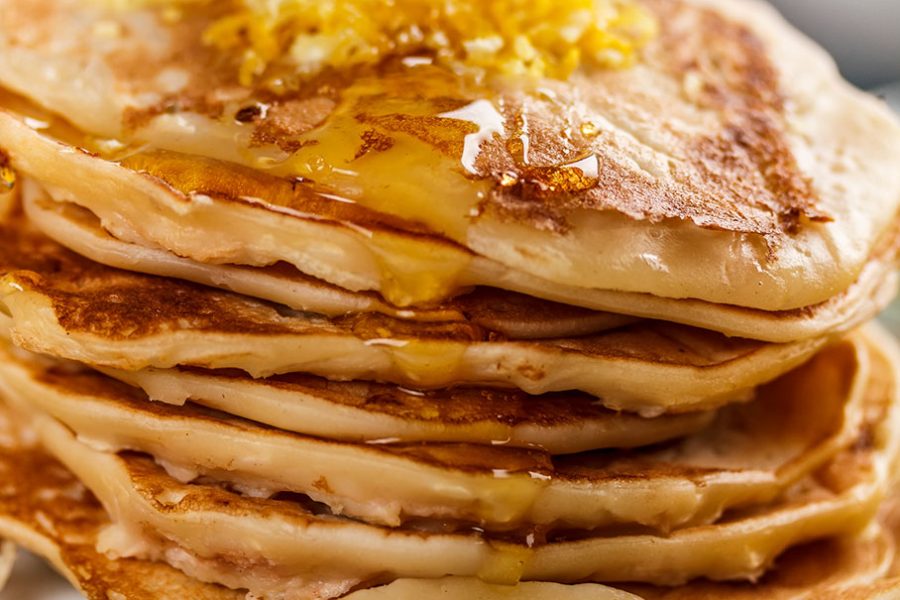 Chef Joseph Fasy shares his recipe for spiced stout beer pancakes with hints of cinnamon and orange peel that give these pancakes a little extra spice and depth.
Ingredients
1 cup sifted all purpose flour
1/4 granulated sugar
3/4 tsp baking powder
1/2 tsp salt
1 egg
1 cup stout
2 Tbsp melted butter
1/2 tsp cinnamon
1 tsp orange peel
---
Directions
In a large bowl, combine all dry ingredients and spices.
Add all wet ingredients and whisk, a few lumps are ok.
Heat skillet or griddle on medium, and coat with butter pan spray.
Add batter in 1/4 cups and wait for bubbles to form, flip and cook until golden brown.
Serve with some additional orange peel, butter and pure maple syrup.