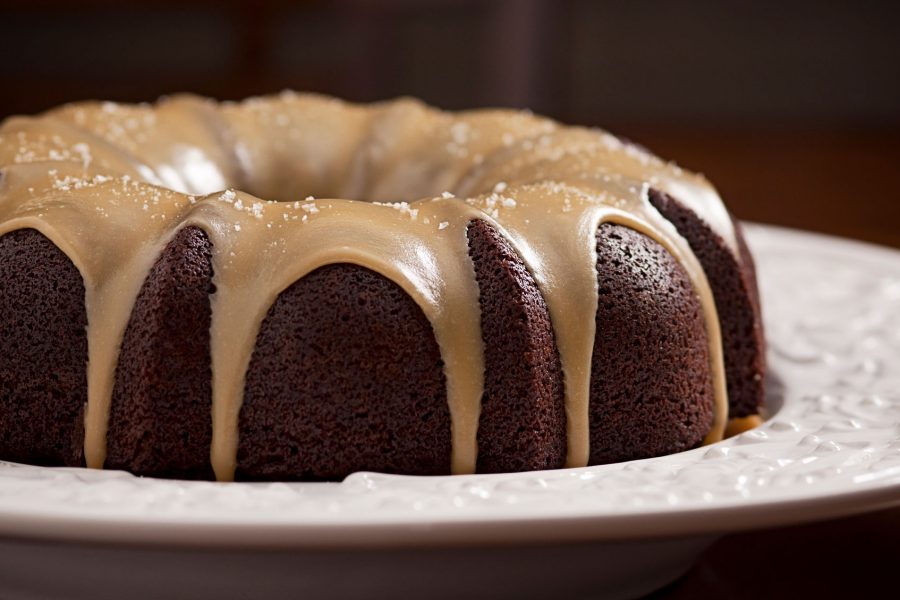 Chocolate lovers better buckle up! Culinary Concoctions by Peabody brings us a delicious twist on gingerbread stout cake by topping it with a warm caramel-ale sauce!
Ingredients
Gingerbread Stout Cake
1 cup stout (author used Southern Tier Brewing Company's Cream Brulee Milk Stout)
1 cup dark molasses (not blackstrap)
1/2 tsp baking soda
2 cups all-purpose flour
1 1/2 tsp baking powder
2 tbsp ground ginger
1 tsp ground cinnamon
1/4 tsp ground cloves
1/4 tsp freshly grated nutmeg
Pinch of ground cardamom
3 large eggs
1 cup packed dark brown sugar
1 cup granulated sugar
3/4 cup vegetable oil
Caramel-Ale Sauce
12 ounces Ale (author used Buffalo Bill's Brewery Orange Blossom Cream Ale)
2 tbsp unsalted butter
1 1/2 cups brown sugar, packed
1 cup heavy (whipping) cream
pinch salt
1 tsp vanilla extract
---
Directions
Gingerbread Stout Cake
Generously grease and dust with flour (or use baking spray) a 10-inch (10- to 12-cup) bundt pan or 8 mini bundt pans. Set aside.
Preheat oven to 350°F.
Bring stout and molasses to a boil in a large saucepan and remove from heat. Whisk in baking soda, then cool to room temperature.
Sift together flour, baking powder, and spices in a large bowl. Whisk together eggs and sugars. Whisk in oil, then molasses mixture. Add to flour mixture and whisk until just combined.
Pour batter into bundt pan (or divide evenly among mini pans) and rap pan sharply on counter to eliminate air bubbles.
Bake in middle of oven until a tester comes out with just a few moist crumbs adhering, about 50 minutes (about 35 minutes for the minis). Cool cake in pan on a rack 5 minutes. Turn out onto rack and cool completely.
Original cake recipe from Epicurious.com.
Caramel-Ale Sauce
Pour the stout into a medium saucepan and bring to a low boil.
Cook, uncovered, stirring occasionally, until reduced by two-thirds.
Add the butter and brown sugar and cook, stirring only when the mixture is in danger of boiling over, until thick and syrupy, 10 to 15 minutes.
Slowly stir in the cream (it will splatter up!). Cook another 5 or 6 minutes, until thickened.
Remove from heat and stir in the vanilla. Cool to warm, it will thicken up more as it cools.
Pour over stout cake and add ice cream if desired.