Twenty years ago, Falling Rock Tap House owner Chris Black says there was nothing happening during the annual Great American Beer Festival®, outside of the festival itself.
"That's one of the reasons I opened the Tap House," Black says. "Tons of people came to town every year and no one was capitalizing on that."
For his first Great American Beer Festival (GABF), he says, "I just put on decent beer." Now the Tap House has 31 events over six days and does a month's worth of business during that time.
(TRAVEL: Beer Lover's Guide to the Denver Airport)
Black's ecstatic that other Denver breweries, beer bars and restaurants are joining the party, offering an increasing number of special beer events. Owners and event organizers aim to impress the thousands of beer lovers who descend on Denver during GABF week, and it takes a ton of careful planning. Here's how they pull it off.
7 Rules Denver Bars and Breweries Live by During Great American Beer Festival Week
1. Prepare in advance – WAY in advance
Black says most brewery showcase spots at his bar are locked in by the end of June, to the consternation of those who think a call in August or September is going to result in anything fruitful.
"We do six months of preparing for GABF every year, and then six months of catching up from GABF," jokes Nick Nunns, owner of TRVE Brewing. TRVE also runs a small distribution portfolio, so Nunns is expanding the number of breweries and events they're organizing on behalf of those brands.
2. Offer a wide range of events for every level and palate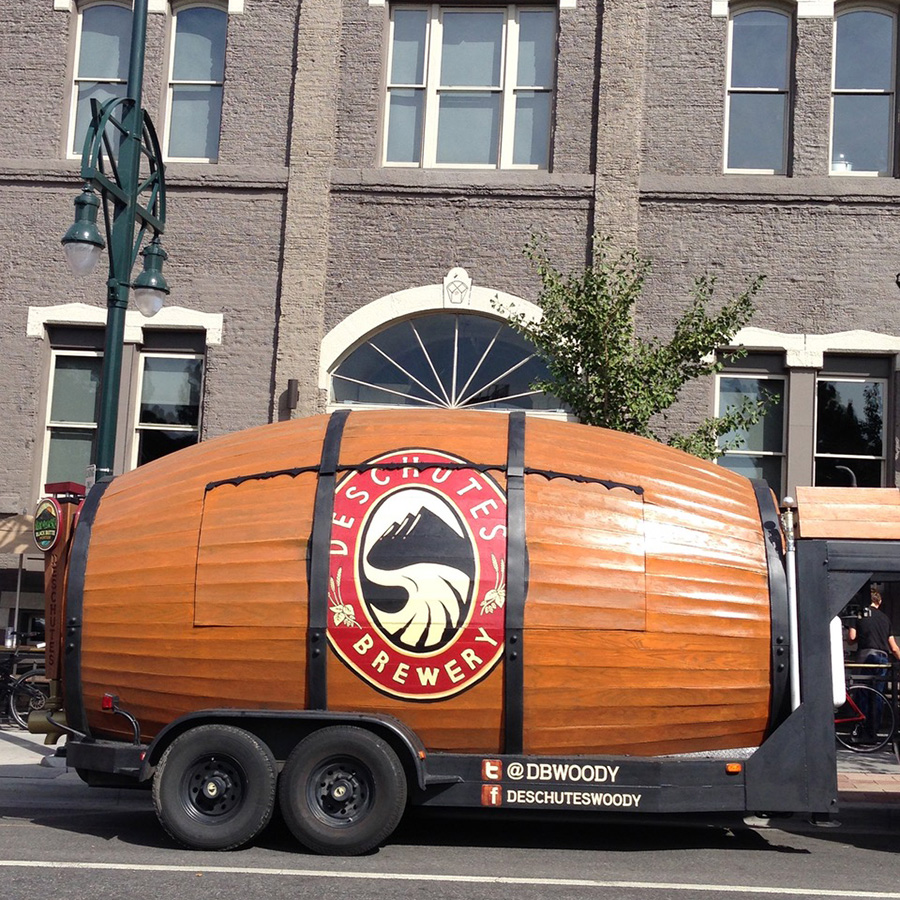 Jesse Claeys, public relations coordinator at New Belgium Brewing in Fort Collins, Colorado, says that the brewery does about 10 to 11 events in Denver, from sour beer tastings to more low-key offerings at local watering hole Star Bar's "Kenny Lagers" event. "We try to have something for everyone," he says.
Jason Forgy at Freshcraft beer bar and restaurant says that anyone interacting with the public needs to be able to work with all levels of beer drinkers, from beginners to experts. "We all need to try to have patience with newbs," he says. "We need everyone to be included in this beer world."
(READ: Craft Beer Bars That Changed Their City's Beer Scene)
Euclid Hall Bar and Kitchen serves special beers around themes, like Locals' Night, where they'll tap kegs from Denver-area breweries that aren't usually distributed. They also plan their well-known Sour Night.
Sometimes breweries prefer to stick with their personal vibe, such as TRVE, which is a heavy metal brewery, according to Nunns, so a lot of their events outside the brewery involve concerts and heavy metal music.
3. Make sure the lines move fast
"I hate seeing people standing in line at my place," Chris Black of Falling Rock Tap House says. Since the number of people crowding the Tap House is unlikely to decrease (very much the opposite), Black's implemented several GABF protocols over the past 10 years to get everyone moving. The thing that's helped the most, he says, is numbering all the taps and having the kegs and the menus organized accordingly. That way, the staff doesn't need to memorize the names of the beers they're pouring, since they literally change every hour.
4. Have a game plan with a great staff
In order to get everything in order to keep lines moving and customers happy (or at least not too frustrated), a flexible, passionate, energetic, smart team is key. So is a well-communicated plan of attack and an understanding of how to operate if something goes wrong (which of course it will).
"It's important to make sure communication between everyone is happening in all aspects of the process," Great Divide's Matt Sandy says. The brewery's two tap rooms have more tours, longer hours and more staff during GABF. "We've got someone who all they do is check IDs, along with a dedicated glass runner, someone on hand to sell swag, and more people behind the bar," he tells us.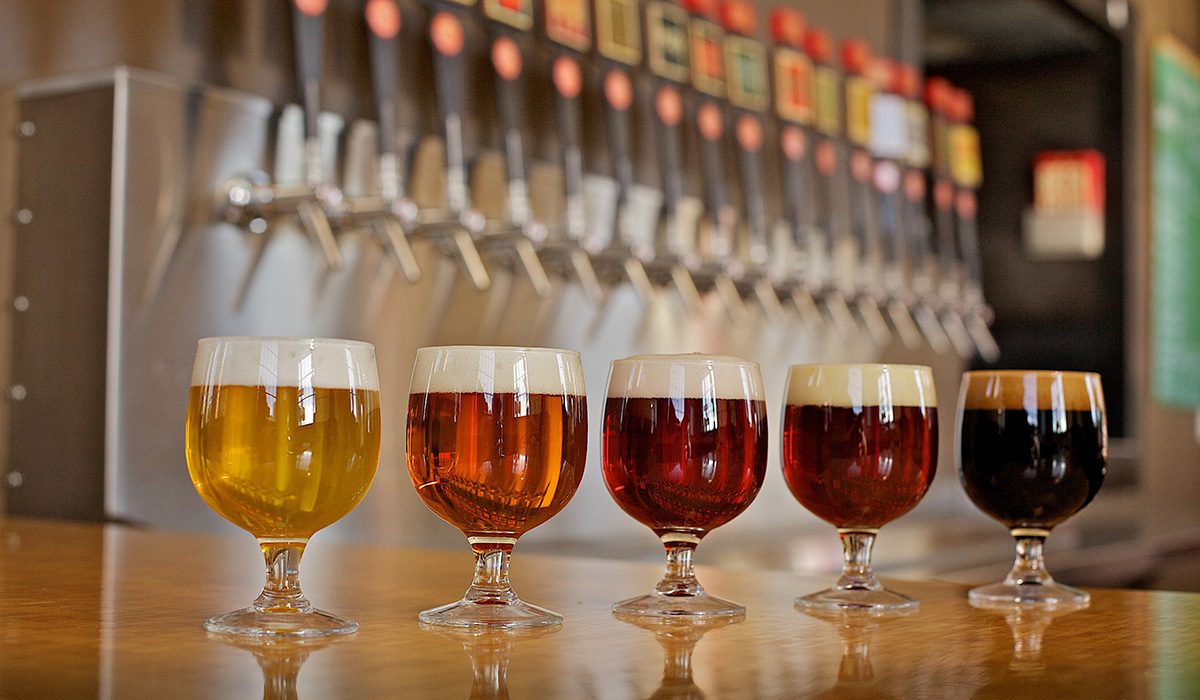 (READ: Great American Beer Festival Do's and Don'ts)
Jules Bouchard at Euclid Hall says that the service staff takes a weekly mandatory beer class throughout September in preparation.
Chris Black may get all the public attention directed at Falling Rock, but he's quick to point out that he couldn't do it without his assistant Beth Walter, who's completely involved in the process. Her job covers everything from setting up distributor meetings in the spring to all the menu creation/formatting/distribution prep work, to staying on top of social media.
Although he mostly uses his existing staff, he has one person dedicated to changing the kegs, and a friend of his comes by every year just to bus glasses on Friday and Saturday nights.
5. Organize down to the smallest detail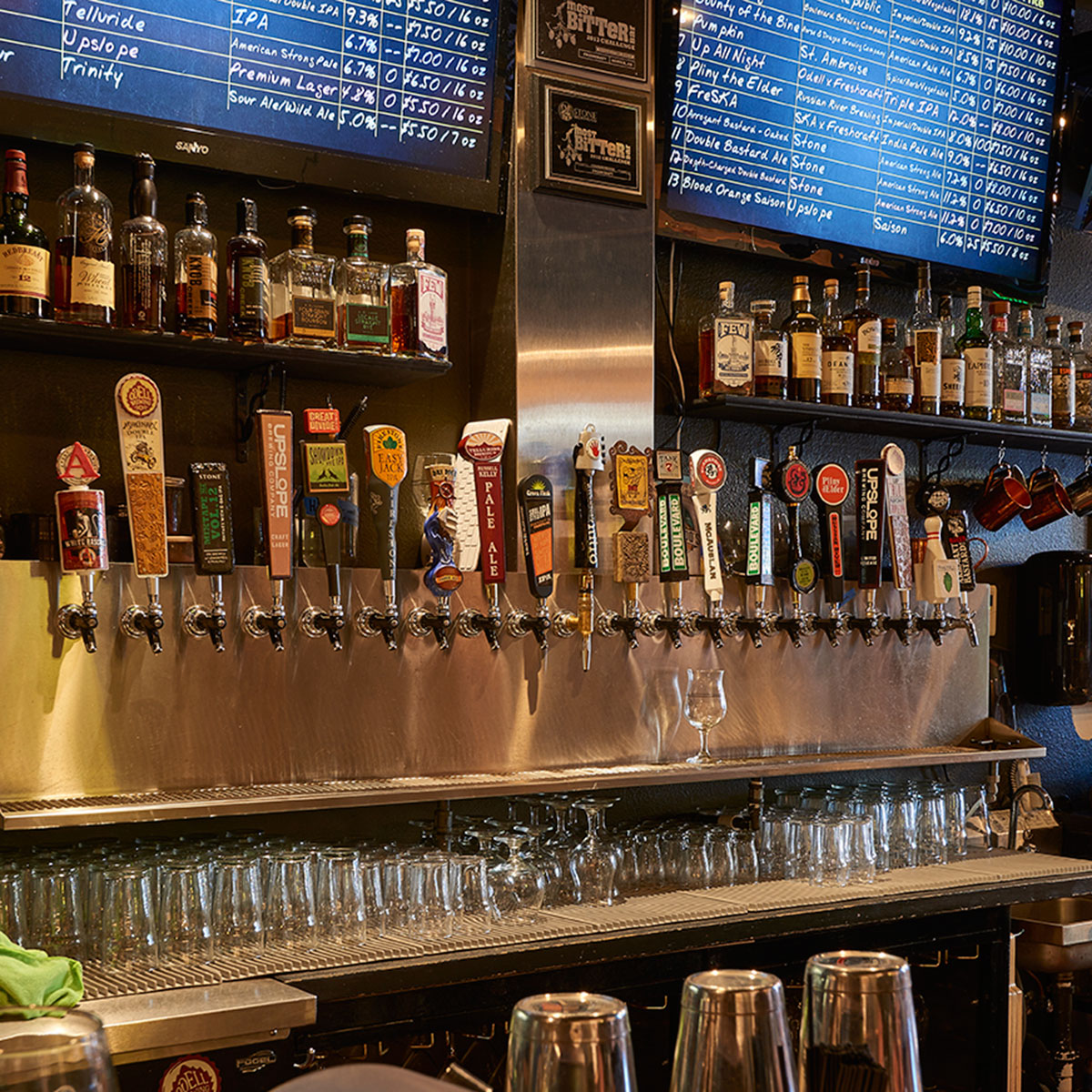 With all the extra staffing and all hands on deck, organization is key. Freshcraft's Jason Forgy swears by Excel or other spreadsheets to keep everyone and everything organized, such as keg size, keg location, keg origin, schedule of tapping, and keg pricing.
"It becomes our lifeline over the course of the week to keep us on track when we're just exhausted," Forgy says.
Another organizational tip he's discovered is ordering the kegs strategically in the cooler so they're lined up exactly as they're supposed to be tapped. "Saves us looking around everywhere to find that one keg."
Falling Rock's numbering the taps, as mentioned earlier, along with accurate and up-to-date printed menus is a huge thing to keep organized. Since new ones need to be distributed every half hour (the inside changes beers at the top of the hour, and the outside bar changes on every half hour), every single beer needs to in place, with the correct corresponding number that the customer can use to order, which is found on every menu. That takes a hell of a lot of organization. Chris Black says they try to do as much as possible ahead of time, but things can go off track easily, and a well-organized system can help quickly spot an error.
(LEARN: Beer 101 Online Course)
6. Ensure the beers are at their best
TRVE's Nick Nunns says they set aside special kegs all year to save for GABF week. "We want to make sure we bring out our coolest and best beers," Nunns says. "Of course we want to show off."
Matt Sandy at Great Divide says they are particularly mindful of their brewing schedule leading up to GABF week to make sure their beer supply is as plentiful and fresh as possible.
"We want to make sure we bring out our coolest and best beers." Nick Nunns, TRVE Brewing
7. Build relationships with brewers all year long
You might ask, "Why do these breweries and businesses push themselves so hard every year?" I mean, honestly, at this point, people are gonna come in and spend money regardless, right? But the service industry is different from a cost-benefit analysis point of view. Not only do outlets want to provide a fun, cool experience for their guests, but they want to support all the breweries they've been working with, whether it be one year or 10 years.
TRVE's license to distribute means they can help their friends in the industry put on events and spread the gospel of their brand to new, wider audiences. That's why they've gone from representing two breweries last year for GABF to eight breweries this year.
Both Freshcraft and Euclid Hall also feel that supporting brewers during GABF is the least they can do for breweries that have supported their businesses through the years.
(BEER TRAVEL: 5 Epic Craft Beer Road Trips)
"People who take care of me year round get to showcase their beer at the largest beer festival in the country," Jason Forgy says.
Jules Bouchard agrees. "Promoting beer and breweries during GABF are the outcomes of the relationships that Euclid Hall has built over the years."
Established breweries like New Belgium and Great Divide are happy to take the opportunity to reach out to beer lovers who may have overlooked them in favor of the newer breweries. "We want to let people know that Great Divide is still doing some good stuff," Matt Sandy says.
Breweries want to reach out to other breweries, too. Jesse Claeys notes that GABF is huge for New Belgium due to the connectivity on the industry side, with the opportunity to continue building relationships every year.
(READ: 7 Offbeat Places to Drink Craft Beer)
Get Your GABF Game Face On
These Denver businesses have the standard advice for attendees, like stay hydrated and find a source of info for all the events happening on any given day at any given hour (ProTip: Download the My GABF app). However, Nick Nunns at TRVE suggests the radical idea of not making a plan and just letting circumstance take you where you need to be. "Don't make a list," he says. "Just follow fate."
Great Divide's Matt Sandy says, "You can try to make a plan, but you probably won't stick to it."
It's OK though – Denver's breweries, beer bars and restaurants have been planning for months to show you a good time, so lean in and let it happen.
And most importantly, according to Freshcraft's Jason Forgy: "Have fun, because beer is supposed to be fun, right?"
CraftBeer.com is fully dedicated to small and independent U.S. breweries. We are published by the Brewers Association, the not-for-profit trade group dedicated to promoting and protecting America's small and independent craft brewers. Stories and opinions shared on CraftBeer.com do not imply endorsement by or positions taken by the Brewers Association or its members.