From the drinkers to the brewers, craft beer is a male-dominated industry, but there's a growing number of women filling the seats at breweries and beer bars. In 2018, we also saw several female-focused beer festivals, from Beer With(out) Beards in New York City, SheBrew Beer Festival in Portland, Oregon, to FemAle BrewFest in Fort Lauderdale, Florida, and Fierce Ladies Beer Fest in Seattle.
[newsletter_signup_box]
Atlanta also saw its first female-focused beer festival, Dames and Dregs. Its mission was to celebrate women in craft beer, both past and present with their slogan: Hail to the Original Brewer! Atlanta's craft beer scene is still relatively new, opening doors for women who love beer to lead. We want to introduce you to some of them who are creating a space for themselves in the craft beer community.
Nancy Palmer | Georgia Craft Brewers Guild Executive Director
Nancy Palmer serves as the executive director of the Georgia Craft Brewers Guild. Palmer, along with her board of directors, was the driving force with state legislators to pass Senate Bill 85 (SB 85). With SB 85, brewers can sell their beer to consumers without the tour loophole. Last year, she received the Brewers Association's F.X. Matt Defense of the Industry Award, making history as the first woman to earn it.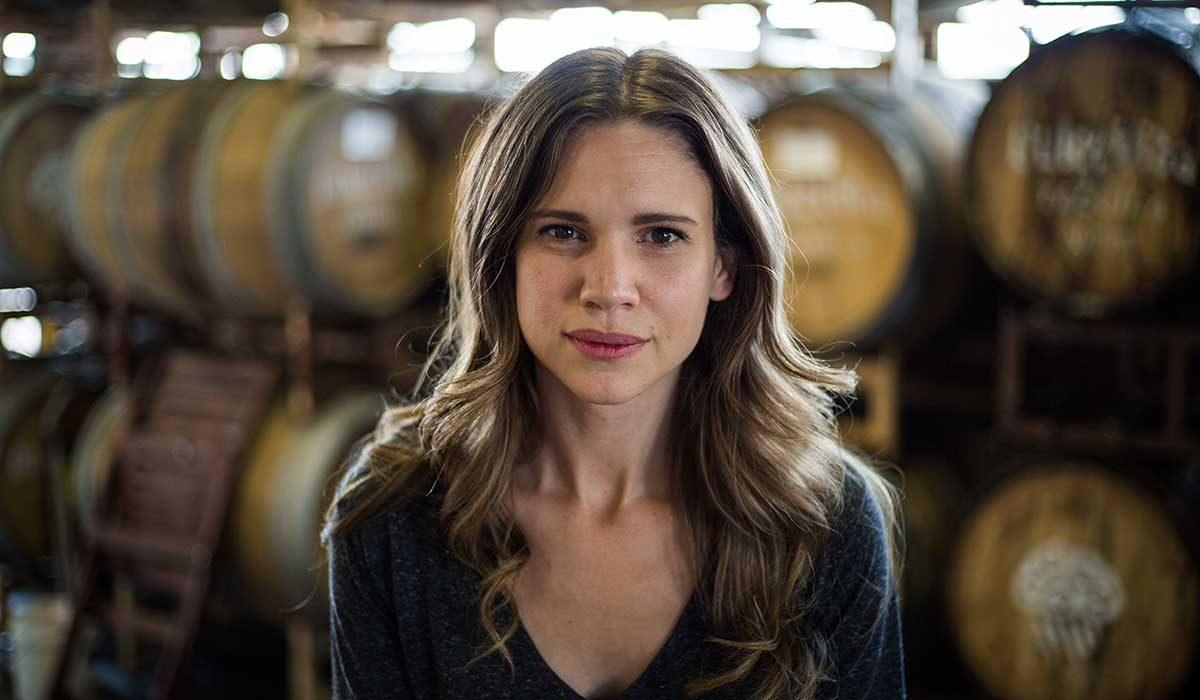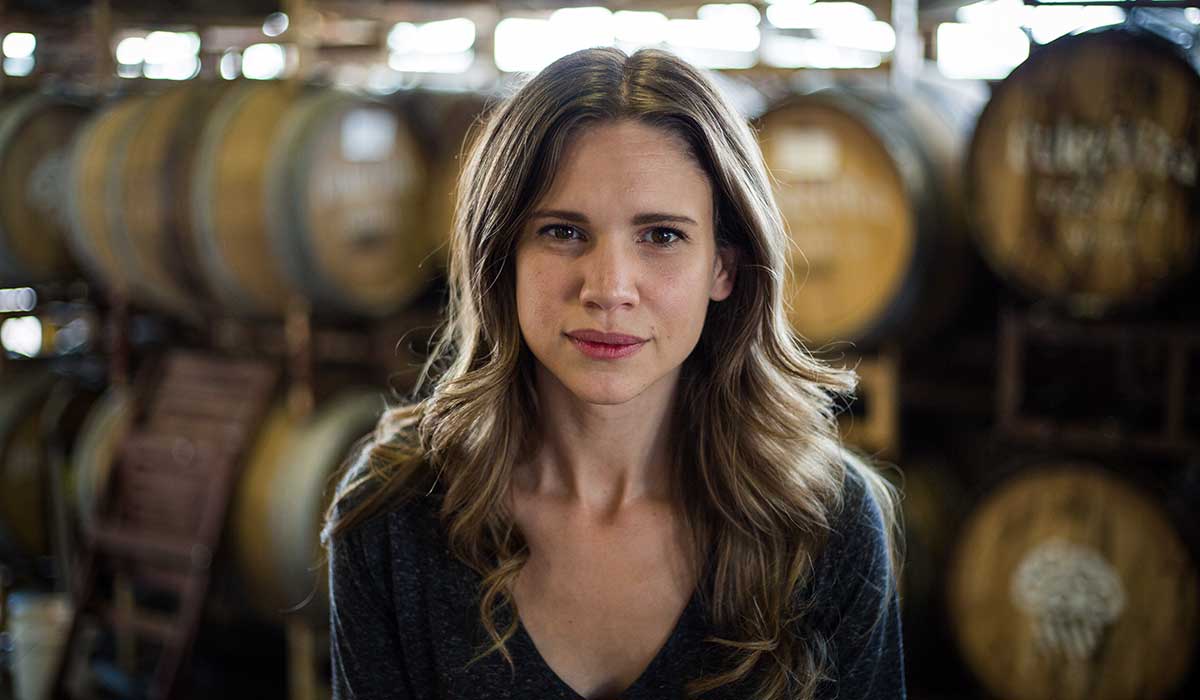 (More: A Bond Built on Creativity at Marble Brewery)
The guild is discussing what's next on their agenda. They have to examine various aspects of the business to decide what will have the most significant impact, ease pressure points, and allow Georgia to compete in the marketplace. Palmer describes the process behind their next move as a balancing act. "[We have to] balance the needs of our current breweries, the needs of our industry and what our future breweries will need," says Palmer.
Palmer encourages breweries to place women in leadership roles and allow them to serve as the face of the brand. She says breweries should recruit to help diversify their pool of applicants. Palmer believes that there is plenty of space for women interested in running a business within breweries.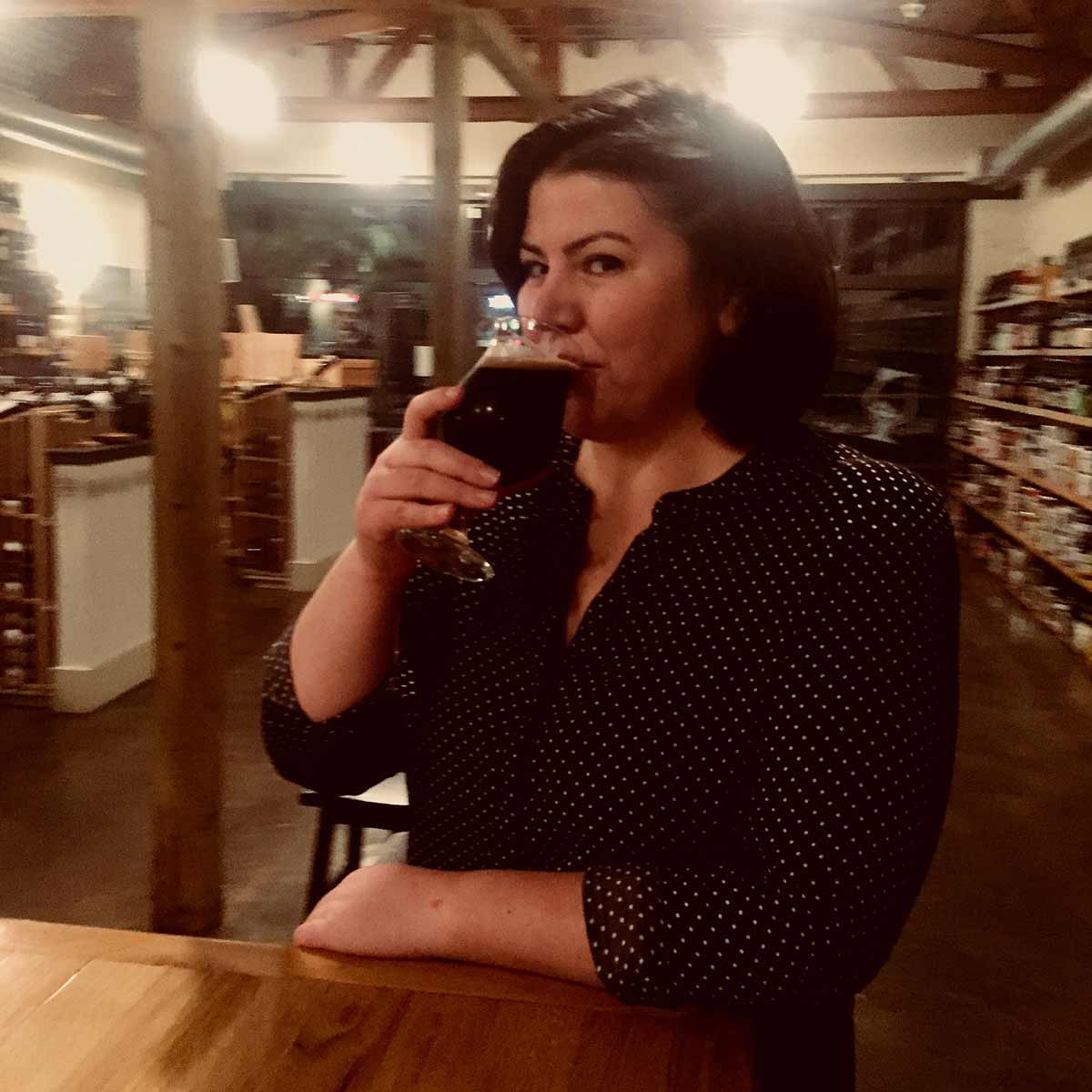 Alexia Ryan | Beer Girl Co-Founder
Alexia Ryan grew up around people who thought that drinking beer was "unladylike," but that didn't stop her from developing a love for craft ales and lagers. When growler shops opened in Atlanta, Ryan got the idea to start one with her partner Erik Lewis. Ryan knew that some growler shops could be intimidating to women, so they named their shop Beer Girl to show that it would cater to everyone no matter their race or gender. "Everyone fits into the craft beer scene, but there's a perception they don't," says Ryan.
After four years, Beer Girl has become a local favorite. Her shop attracts patrons from the surrounding neighborhoods and serves as a quick stop for people on their way to Hartsfield Airport. Ryan works in the Hapeville community to sponsor events and introduce locals to the world of craft beer.
Caroline King and Ashley Powers | Bitch Beer Podcast Founders
Last March, friends Caroline King, Ashley Powers, and Benjamin Guilbault started Bitch Beer Podcast which features "women who make beer and beer culture awesome!" They started with six pre-recorded podcasts and quickly realized that people had more interest than they expected. King and Powers come from theater backgrounds with no connections to the beer industry. "Often when people want to do something beer related, they're already connected to the beer industry … we were just fans." The beer community didn't hesitate to welcome them.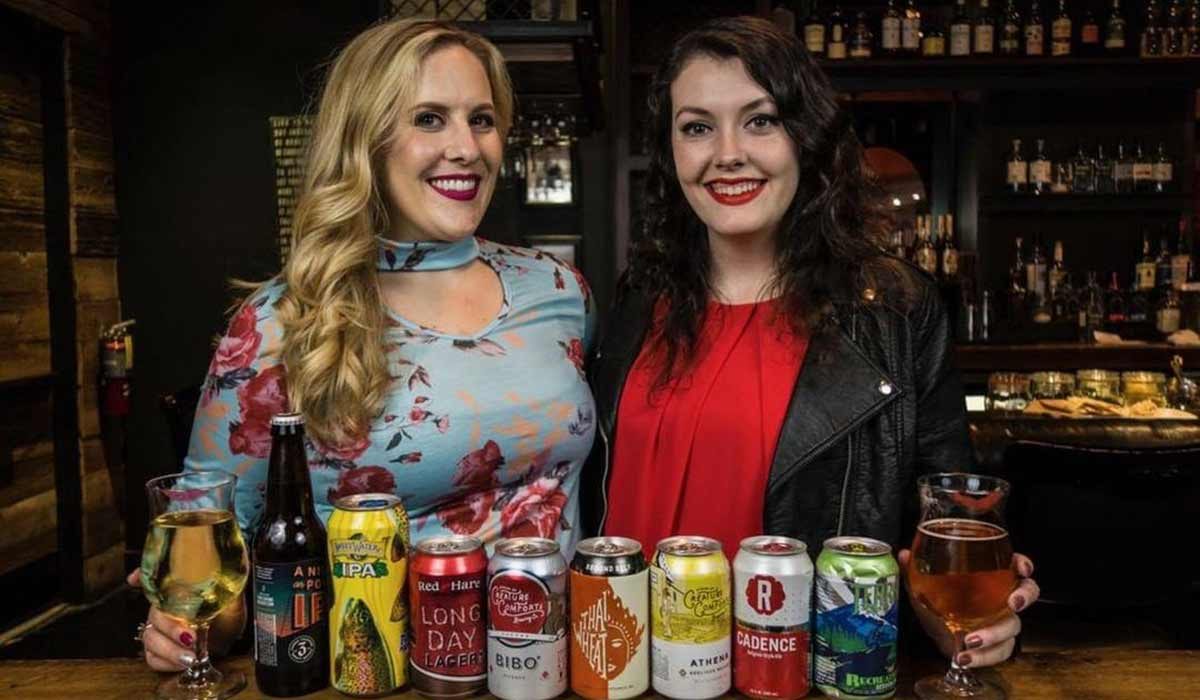 (More: Piney River Brewing Puts Tiny Town on the Map)
One of the greatest experiences they've had was hosting a panel at Dames + Dregs. But their favorite interview was with Ben Crawford from the "Phantom of the Opera" where they talked with him about the Broadway Brews Project. "Seeing how craft beer can seep into all other facets of life … it was the most truly, crazy, amazing thing," says King. Since their first episode, they have reached 5,000 downloads and have no plans of slowing down in 2019.
Zuri Coleman | Second Self Beer Company Brewer
When you think about brewers, a soft-spoken, black, queer woman like Zuri Coleman is not usually what you traditionally picture. As one of only a handful of female brewers in the Atlanta area, she is a shining example of how hard work and determination can translate into a huge reward. Coleman started as a bartender at Atlanta's Second Self Beer Company and worked her way up to brewing without having any prior experience.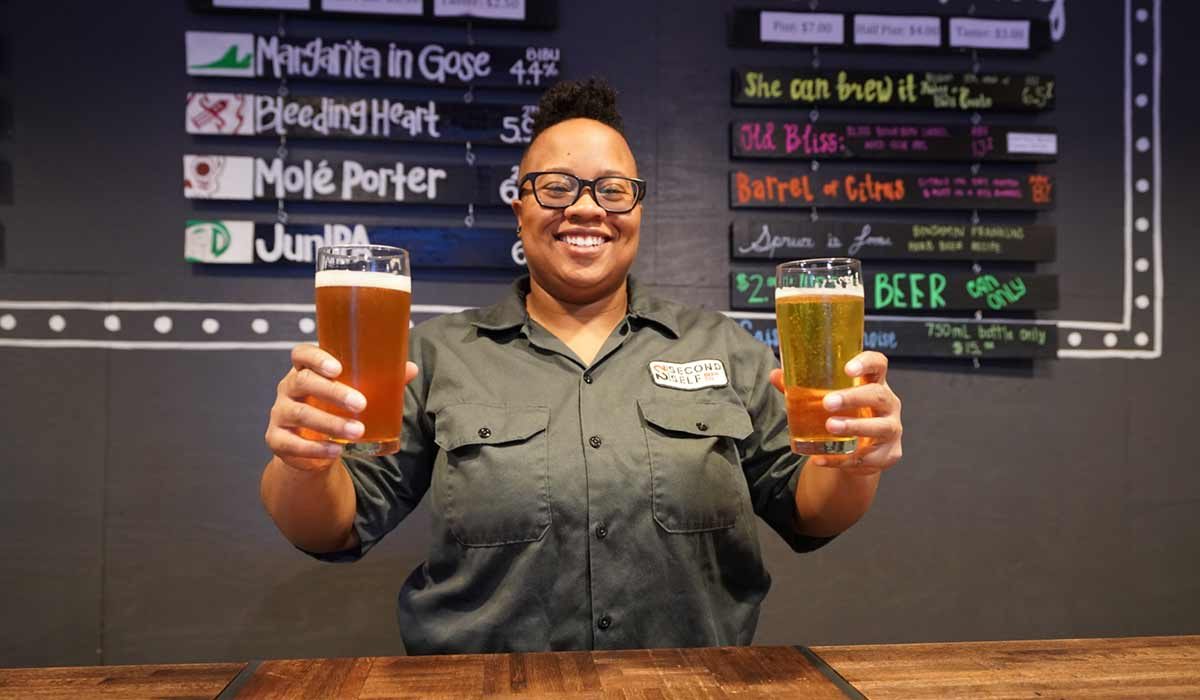 Coleman showed interest in the brewing process, and Second Self's founders Chris Doyle and Jason Santamaria were more than happy to teach her. It wasn't long before Coleman pitched her first beer, the locally famous Margarita in Gose, which mimics the same salty sweetness of its namesake.
For women interested in working in breweries, Coleman recommends that they "reach out to smaller breweries about interning; they always need help." Coleman continues to brew some fantastic beers for Second Self. She's working on a plan for the Pink Boots Collaboration Brew Day, a day for women in the industry to brew together to celebrate International Women's Day.
Molly Gunn | Porter Beer Bar Co-Owner
When Molly Gunn opened the Porter Beer Bar in Atlanta's Little 5 Points, Brick Store Pub was the only other beer bar in town. In 2008, Gunn started the bar with her future husband, Nick Rutherford, and Porter Beer Bar become the first female-owned beer bar in Atlanta. Over the last 10 years, Gunn's bar has become a local favorite for both casual drinkers and craft enthusiasts alike, and the beer menu is liable to impress even the pickiest drinkers.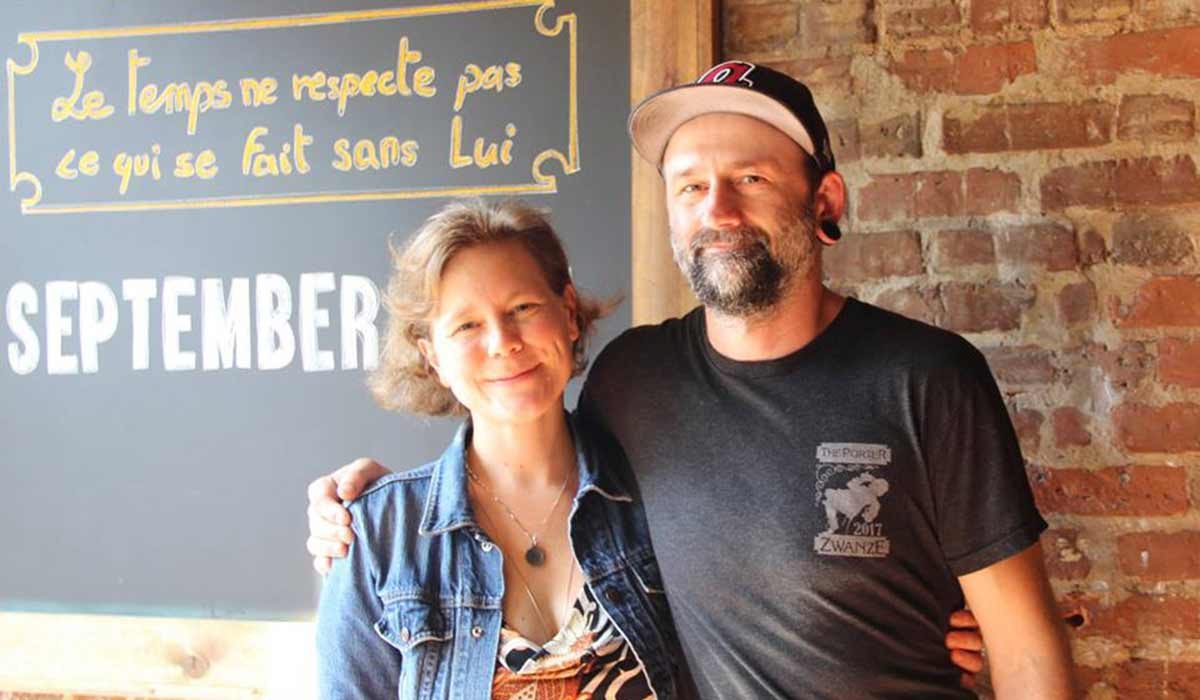 (More: In Vinocervisia Veritas: The Rise of Wine Beers)
When asked about how we could change the perception that beer is a male industry, Gunn says, "We have to work it at all levels." By getting more women to fall in love with craft beer, and then encourage them to work in the industry as brewers and owners, we can start to shift the market. She also says Atlanta is a welcoming place for women interested in craft beer. "We're a newer craft beer scene. It's great for women because doors are opening, breweries are opening," says Gunn. She also points out that many people are still new to craft beer, so it's a level playing field. There are plenty of beer experts in Atlanta, but for someone new to the scene it isn't as intimidating as other markets.
Christine Stevens | The Pink Boots Society Chapter Leader | Atlanta Chapter
The Pink Boots Society (PBS) focuses on assisting, inspiring, and encouraging women in the beer industry through education. Stevens and five other members started the Atlanta Chapter of the Pink Boots Society in July 2018. Their members include Rebecca Royster, co-founder of the Dames + Dregs Beer Festival and Zuri Coleman, brewer at Second Self. Christine Stevens, who works as a brewer at New Realm, started the chapter to unite women in Atlanta. The Atlanta chapter will assist members with education, whether it's attending seminars, taking technical courses, or providing help with Cicerone® certification.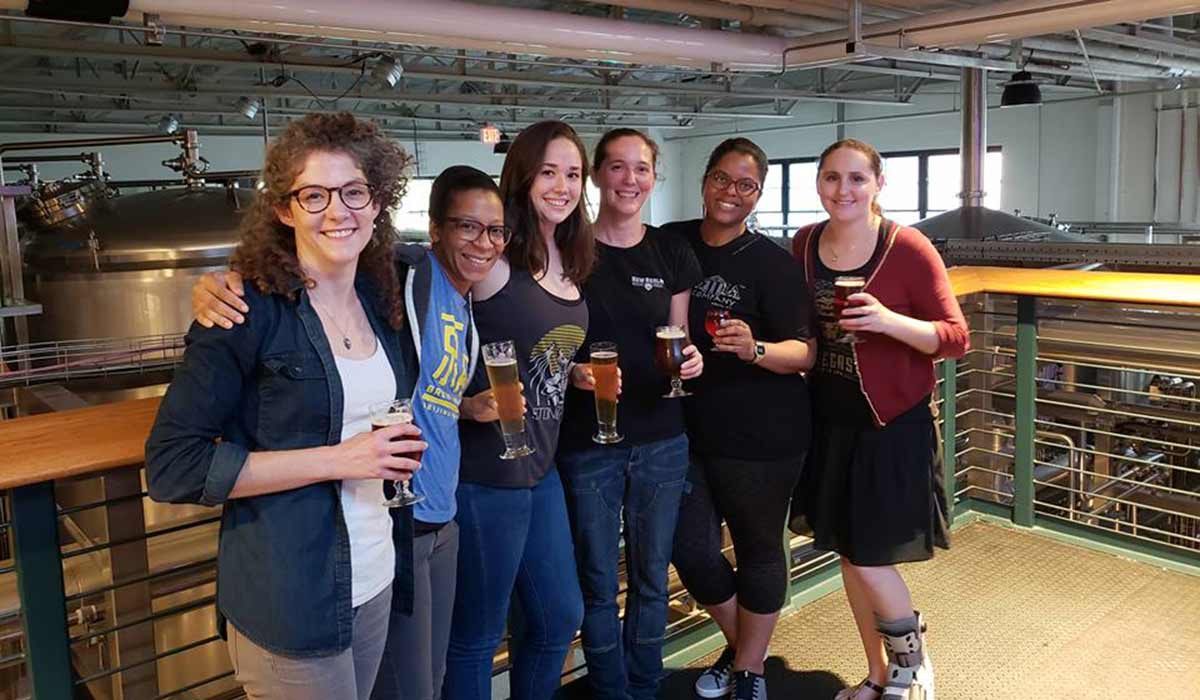 (VISIT: Find a US Brewery Near You)
But PBS is more than an organization focused on education and career advancement. PBS provides a way for women to meet and share ideas and information in a male-dominated field. "It's important to maintain a network of people who you know in [the beer industry]. It's empowering for women to meet each other … it can be isolating when you're working with a lot of guys all the time," says Stevens. Next up, the chapter is working on their plans for the Pink Boots Society Hop for International Women's Day on March 8.
The craft beer landscape continues to shift as it grows and expands. Women are carving out their own space in the industry. In Atlanta, where the craft beer scene is still growing, women are already transforming the business into a more inclusive environment for everyone, which will bring more lovers of well-crafted ales and lagers to the table.
CraftBeer.com is fully dedicated to small and independent U.S. breweries. We are published by the Brewers Association, the not-for-profit trade group dedicated to promoting and protecting America's small and independent craft brewers. Stories and opinions shared on CraftBeer.com do not imply endorsement by or positions taken by the Brewers Association or its members.