Craft breweries have been known to transform otherwise forgotten or rundown communities, catalyzing development around them. Gibb's Hundred Brewing Company in Greensboro, North Carolina, has earned that reputation.
Downtown Greensboro Restoration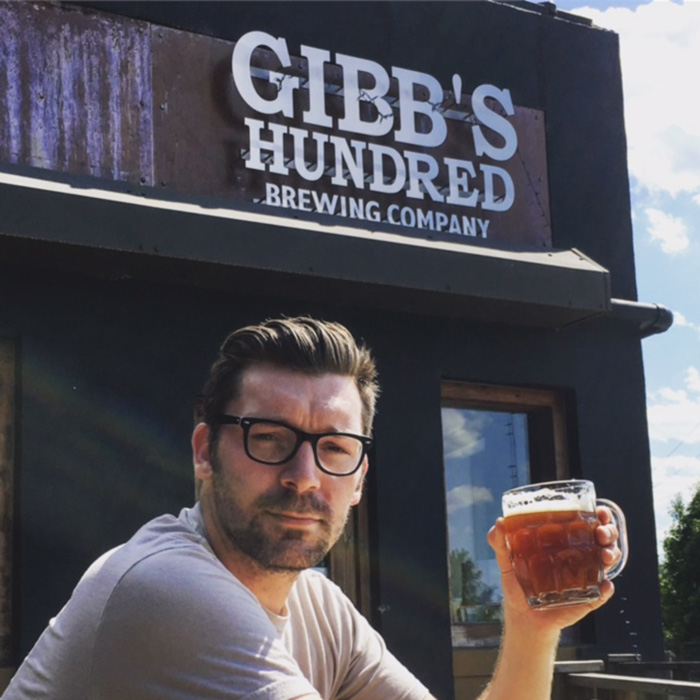 Walk down West Lewis Street in downtown Greensboro and it's clear this area of town has undergone recent change. Remnants of the railway town's dingier days remain, but they're now intermixed with the urban garden at the Greensboro HQ shared workspace, and the industrial chic patio at the newer Boxcar Bar + Arcade. Just past Fainting Goat Spirits is Gibb's Hundred Brewing Company, where the renovation on West Lewis all began.
When co-founders Mark and Sasha Gibb opened their doors in 2014, there wasn't much to see on West Lewis, and definitely not anything to drink. Gibb's was the first business on the block and the second brewery to open in Greensboro; Natty Greene's Brewing Co. was the first. Now there are five downtown with more on the way. That was the goal— making Greensboro an approachable destination for craft beer.
Before the Gibbs set up shop, only brewpubs that served food could legally open in downtown Greensboro. Production breweries, no matter the size, the city's zoning laws relegated them to industrial areas. Mark and Sasha convinced the city otherwise and the beer culture has since burgeoned.
(BEER TRAVEL: Charleston | Michigan | San Diego)
Gibb's Focuses on the Easy-Drinking Beer Styles
Approachability is part of Gibb's Hundred's shtick. The brewery is set in a modest brick building, with a patio that overlooks the railroad just a couple hundred feet away. Inside there's a comfortable tasting room that has just the right balance of family friendliness and darkened tavern mystique. And then there are the beers.
The Gibbs didn't want to make the hoppiest beers; they didn't want to make the sourest beers or the highest alcohol beers. They wanted to develop a brewery that had true-style beers.
Gibb's is well-known for The Guilty Party ESB, which won a gold medal at the 2015 Great American Beer Festival® in the Extra Special Bitter category. It's fermented colder for this beer's English yeast strain, and it comes out more malty caramel without too much bitterness or fruitiness.
(READ: Would You Get a Tattoo for Free Beer for Life?)
The Guilty Party is one of Gibb's most popular beers, along with the Blind Man's Holiday Pale Ale. It's a citrus-forward, tropical beer that tastes like a crisp pale ale but smells like a dry-hopped IPA. With a strong Vienna and Marris Otter malt presence and the juicy pungency of six hop varieties, this hits the sweet spot between pale ale and IPA – "just like our hometown of Greensboro hits the sweet spot between the coast and the mountains," the beer description says.
Try at Least Two
Gibb's also brews the Mosaic and Crystal-hopped Monkeysphere IPA and the West Coast-style Shearing the Wolf IPA, as well as a saison, a wheat beer, a milk stout, an imperial stout, and an imperial Berliner Weisse. All of the beers are brewed with subtlety and drinkability in mind.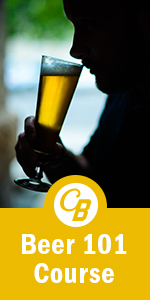 "I want you to want at least two of them," said John Priest, the brewery's first head brewer. "I think that should be every brewer's goal— people saying I want to order another one of those beers once I finish this one."
(READ: Adidas Launches Shoes Made for Beer Festivals)
Currently under the leadership of Head Brewer William Brown, Gibb's Hundred cans The Guilty Party ESB. Cans of The Blind Man's Holiday Pale Ale and the Monkeysphere IPA will be available soon. The bulk of Gibb's Hundred beers, though, are still sold in-house.
"We've always wanted to be a community brewery," says Mark, who's also a proud history buff. The brewery name Hundred comes from a term used to designate land regions in the 1800s. "They were often home to county courthouses that handled small jurisdiction, back in Thomas Jefferson's days of small government that was close to the people."
"A hundred was a subdivision of a country that supported homesteads," Mark adds. Arguably Gibb's Hundred is doing just that.
CraftBeer.com is fully dedicated to small and independent U.S. breweries. We are published by the Brewers Association, the not-for-profit trade group dedicated to promoting and protecting America's small and independent craft brewers. Stories and opinions shared on CraftBeer.com do not imply endorsement by or positions taken by the Brewers Association or its members.