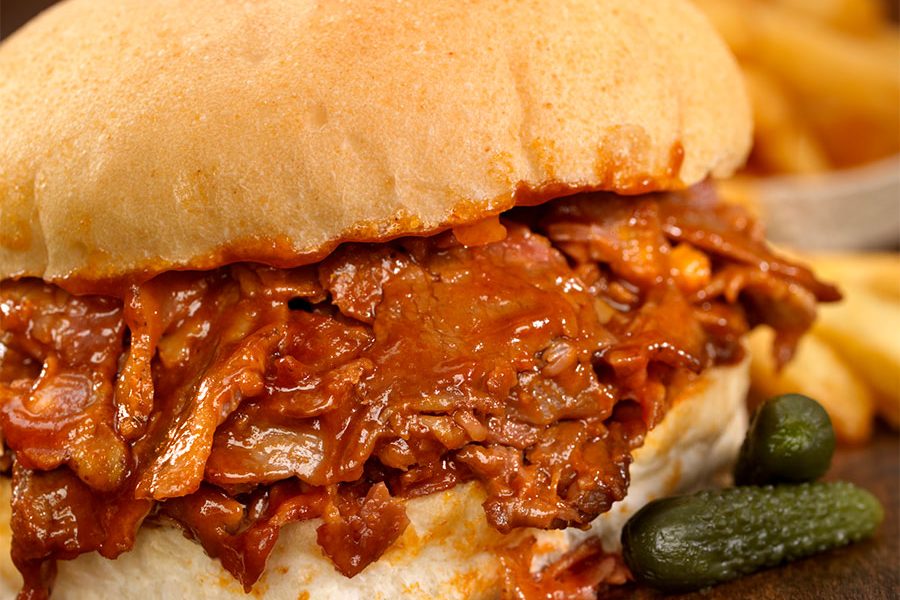 Foolproof Amber Ale barbecue beef recipe for the crock pot, that can easily be modified to suit your tastes, and it's kosher too! Perfect for a busy weeknight meal!
Ingredients
2.5 - 3 lb beef shoulder roast (1) 22 oz. bottle of your favorite amber ale  1/4 - 1/2 cup of your favorite barbecue sauce (I use a 50/50 mix of Gates Original & Sweet Baby Rays's Original) Roll or bun of preference (I suggest onion rolls or garlic ciabatta) All Seasonings to Taste Preferences Onion powder
Garlic powder
Cayenne powder
Seasoning salt
Black pepper
Paprika
---
Directions
To make this barbecue beef, place roast, fat side down, in the bottom of the crock pot.
Pour the amber ale over the roast until it fills up the vessel 1/2 to 2/3 up the side of the roast vertically. If you do not have enough of one beer, do not feel bad substituting something similar to mix in. It shouldn't greatly affect the flavor.
Apply all of the dried seasonings to suit your tastes, I tend to use a heavy hand, since it will be absorbed into the beef as it cooks. Place the lid on the crock pot, and set the heat setting to low.
Let sit for 7 - 8 hours.
After it has cooked through and is fork-splitting tender, drain the vessel so only the beef, and just enough liquid to cover the bottom of the pot remain.
Pull apart the beef, and mix in the barbecue sauce (to taste). Serve on roll of choice.

Photo © 2011 Shutterstock, LLC.