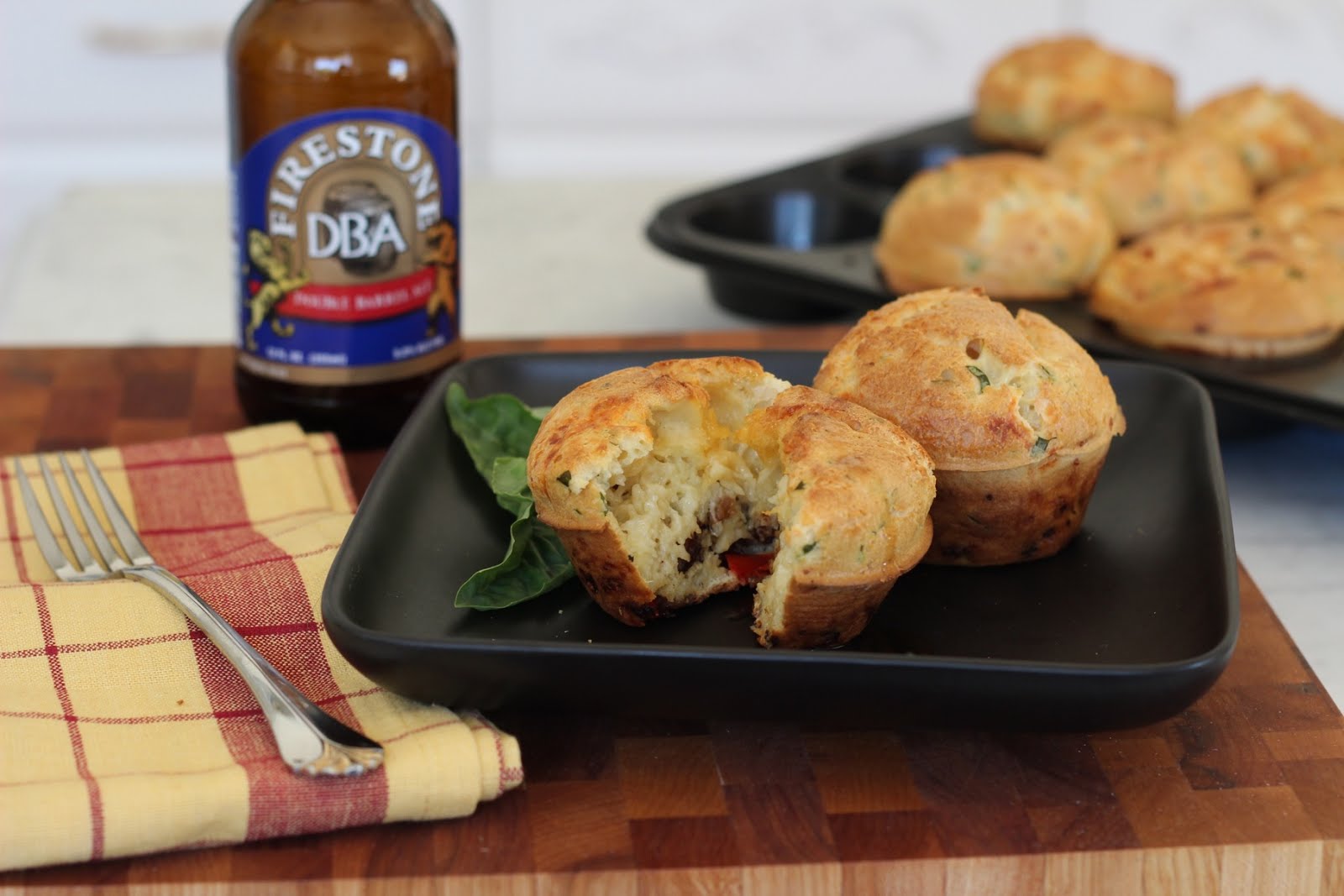 These popovers made with your favorite barrel-aged beer are easy enough to make pre-caffeine and travel well if you need to send anyone to work or school with something to eat. These can be served drizzled with maple syrup or smothered in homemade pesto. They're even better when served with an oak-aged pale ale or ESB.
Ingredients
butter
2 Tbsp extra virgin olive oil
2 sweet or spicy italian sausage links
1 red bell pepper, seeded and diced
2 cloves garlic, chopped
1 cup smoked (or regular) mozzarella, grated
4 large eggs, room temperature
1 cup whole milk, room temperature
1 cup oak aged pale ale or English mild, room temperature
1 1/2 cups all-purpose flour
2 green onions, green and white portions finely sliced
1/4 cup fresh basil
salt and pepper
maple syrup and/or pesto
---
Directions
To make these popovers, preheat oven to 400°F. Use butter to grease a nonstick muffin or popover pan, set aside.
In a medium pan, heat olive oil. Remove sausage from casing and add to the pan. As the sausage begins to brown, add bell pepper.
Season with a pinch of salt. Add garlic and continue to cook until garlic is fragrant and sausage is cooked through.
Spoon the sausage mixture into each muffin tin and top with grated cheese.
Use a blender to mix eggs until frothy; add the milk, barrel-aged beer, flour, green onions and basil. Season with salt and pepper. Blend until the mixture comes together. Divide batter amongst muffin tins, filling to just below the rim.
Bake on the center rack until the popovers puff up and the tops turn golden brown, about 30 to 35 minutes.
Serve immediately with maple syrup or pesto.