Ingredients
Salmon
2 salmon fillets
2 tablespoons butter, divided into 4 pads
2 green onions
2 lemons, one sliced and one for juice and zest
6 ounces IPA
Dill Sauce
1 cup sour cream
1 tablespoon fresh dill weed, chopped
Salt and pepper to taste
---
Directions
To make this IPA grilled salmon with creamy dill sauce, combine sour cream, dill weed, lemon zest and lemon juice in a bowl. Season with salt and pepper. Chill until ready to serve and then dollop on the salmon.

Heat the grill to medium-high direct heat. While the grill is heating, create a tray with aluminum foil large enough to hold the salmon filets (you may need to double up on the foil). Crinkle in the corners so they'll hold the liquid.

Place the filets in the tray. Season the filets with salt and pepper. Place butter pads, lemon slices, and green onion on the salmon. Pour IPA over salmon and seal with a top layer of aluminum foil. Place onto the grill and cook for roughly eight minutes.

Be careful opening as the salmon will be steaming hot.
---
Suggested Recipes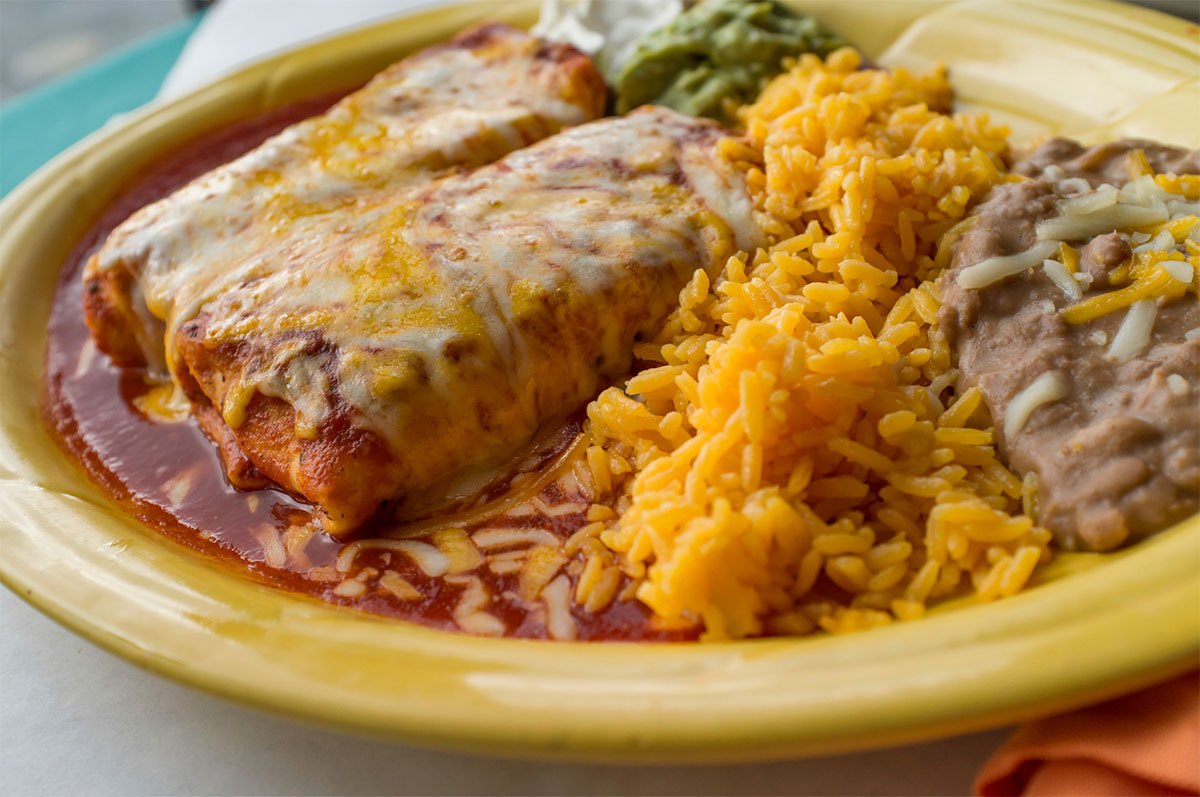 Entree
January 11, 2012
January 11, 2012
Jennifer Yu, author of the food blog Use Real Butter, shares her recipe for beer chicken enchiladas made with IPA, roasted green chiles and red chile pods.
Read More