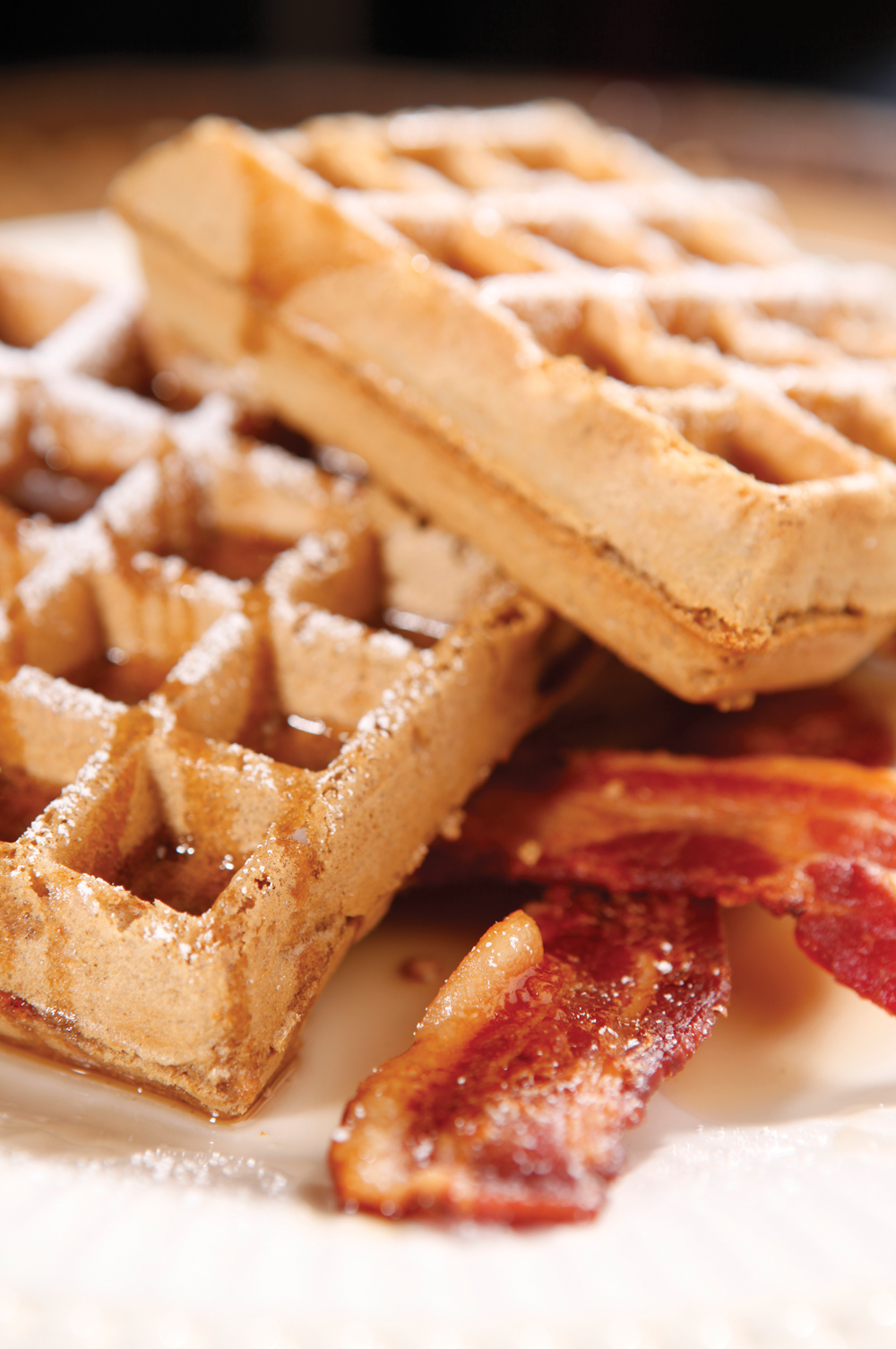 These Belgian waffles made with bacon and covered in powdered sugar and syrup are made even more decadent with the addition of Mother Earth Brewing Company's Round About Chocolate Oatmeal Stout.
Ingredients
Waffles
2 cups oat flour
3 teaspoons baking powder
1/2teaspoon salt
1 teaspoon orange peel
2 eggs
1/4 cup oil
1 1/2 cups Mother Earth Round About Chocolate Oatmeal Stout
1 teaspoon pure vanilla extract
1/2 cup bacon, cooked crisp and crumbled
Finishing Touches
Melted butter
Maple syrup
Powdered sugar
Extra slices crisp bacon
---
Directions
To make these Belgian waffles made with your favorite oatmeal stout, preheat and grease a Belgian waffle iron.
In a mixing bowl, combine the flour, baking powder, salt, and orange peel.
Add the eggs, oil, oatmeal stout, and vanilla, and whisk together with a wire whisk. Fold in the bacon.
Pour the batter into the prepared waffle iron and cook to golden brown.
Serve with drizzled melted butter and maple syrup. Sprinkle with powdered sugar and extra bacon slices, if desired.