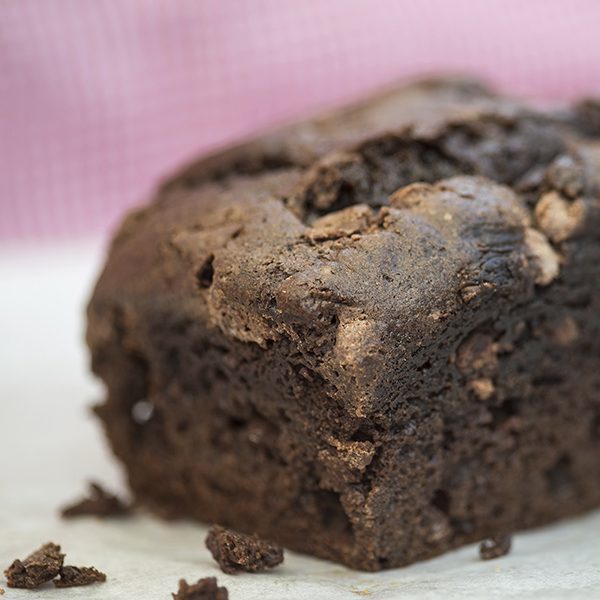 This zucchini bread features Left Hand Nitro Stout, which densifies the treat, making the finished product a high-energy treat that pairs perfectly with a dark roast coffee (in the mornings) or a robust dark ale (in the evening).
Ingredients
12 oz Left Hand Nitro Stout
3.5 cups all-purpose flour
1/4 cup unsweetened dark cocoa powder
2 Tbsp ground cinnamon
1 tsp baking soda
1/2 tsp baking powder
1 tsp salt
1 cup white sugar
3 eggs
2 chipotle peppers from canned chipotle peppers in adobo sauce
3 Tbsp adobo sauce from can
ground cayenne to desired spiciness
1/2 cup vegetable oil
1 tsp vanilla extract
1 large zucchini, shredded
1 cup walnuts, chopped
1 cup semi-sweet chocolate chips
---
Directions
To make this zucchini bread, preheat oven to 350°F.
In a bowl, mix flour, cocoa, baking soda, baking powder, salt, cinnamon and cayenne.
In a different bowl, mix eggs, sugar, vanilla and oil. Mix well.
Finely chop chipotle peppers.
Add chipotle peppers, zucchini and adobo sauce to the egg/sugar mixture.
Add flour mixture to egg/sugar mixture. Slowly pour beer into mixture. Stir in nuts and chocolate chips.
Pour into 2 lightly greased 9×5 loaf pans.
Bake in preheated oven for 45 minutes, or until finished (to check, stick a toothpick in the middle, if it comes out clean, the bread is done).
Cool for 20 minutes in pan, remove and allow bread to finish cooling on a cooling rack.