Low-calorie craft beer is one of the hottest trends of the summer, with a slew of breweries releasing crushable concoctions aimed at the waistline-conscious beer lover. While several of these options harness new ingredients or techniques, the long-standing stigma that beer is inherently filling is, well — just plain wrong.
Most of the calories in beer come from two sources: alcohol and residual sugar. So really, any session beer with a high attenuation rate — that is, percent of sugar converted to alcohol by yeast — can qualify as a low-calorie beer.
The next time you're looking for a low-calorie beer that delivers on traditional flavors, check out one of these 10 offerings from small and independent craft brewers, all of which come in at 140 calories or less per 12-ounces.
Le Petit Prince | Jester King Brewery | Austin, TX – 75 calories
At 2.9% ABV, this hyper-traditional saison (or "farmhouse ale") closely mirrors what a Belgian farmhand would have enjoyed in the field centuries ago, as a safer alternative to possibly contaminated water.
"This bare-bones beer showcases our raw ingredients, particularly our well water and in-house mixed yeast culture," says Sean Spiller, senior brewer at Jester King. The brewery is fed by the Trinity Aquifer, with its mineral-laden limestone walls, and only uses yeasts captured from around Jester King's expansive ranch.
"With our employees, Le Petit Prince has a bit of a cult following," Spiller says. "It's the perfect beer to have at lunch and go back to work refreshed."
(More: Out of the Woods: Beer Foraging in Urban Areas)
Scrimshaw | North Coast Brewing Co. | Fort Bragg, CA – 100 calories
A staple of the California brewery for nearly three decades, North Coast's Scrimshaw is a 4.5% ABV German-style Pilsner that gives Michelob Ultra a run for its money. Featuring traditional Munich malt and Hallertau and Tettnang hops, this crisp, clean brew shines with noble hop character. In addition to being one of the lowest-calorie craft beers out there, it also boasts a measly two grams of carbohydrates. This puts it on par with some of the lightest beers available, albeit with a whole lot more flavor.
Gnome Blonde | The Grateful Gnome Sandwich Shoppe & Brewery | Denver – 120 calories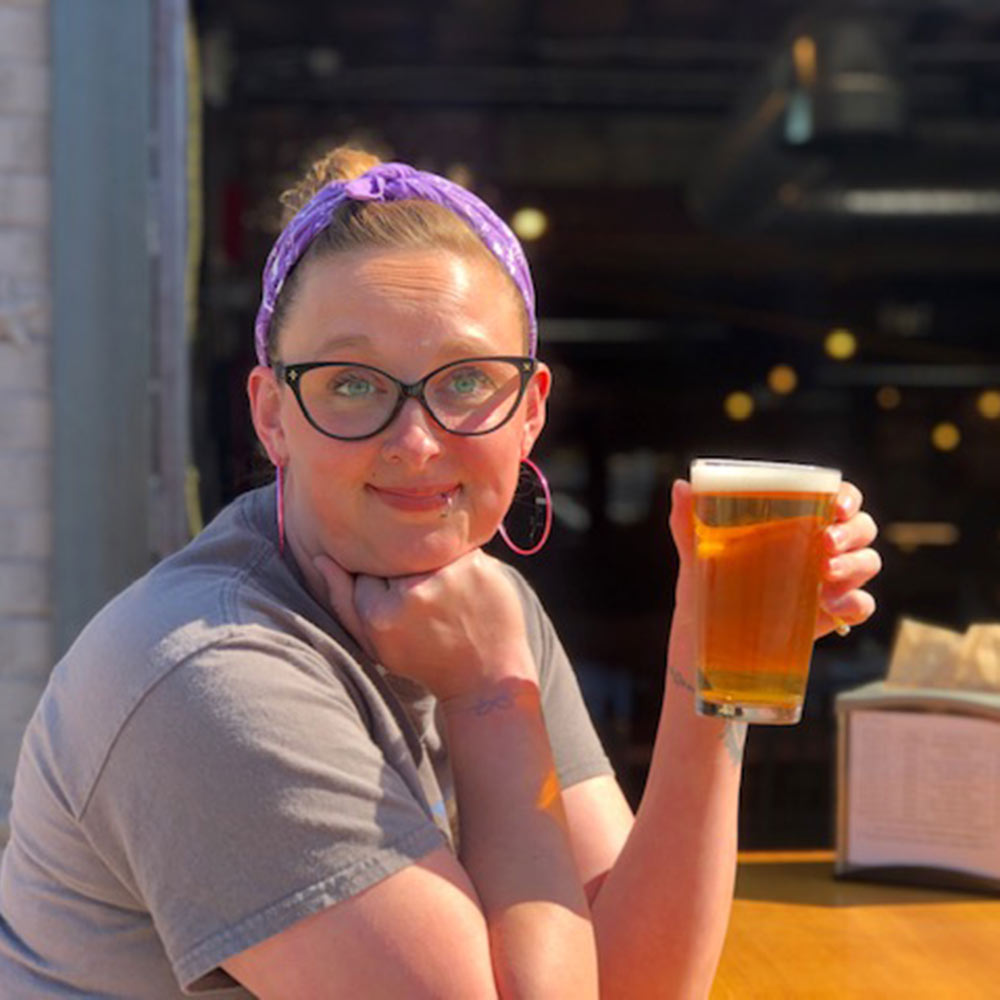 The newest brewery on our list, the Grateful Gnome opened in 2018 after a tumultuous renovation process, during which a neighboring scaffolding collapsed into the brewery. The resulting delay proved worth the wait, as industry veterans Dan Appell and Bess Dougherty now serve New Jersey-style sandwiches alongside Bess' beers — of which Gnome Blonde is a staple.
"It was actually the first beer brewed at the Gnome, and will always be on tap," says Dougherty, the self-professed Head Barrel Troll. Using Cascade and Centennial hops to balance out the biscuit malt notes, this 4.5% ABV American blonde ale is beautiful in its simplicity. "Each time I come back to it, usually for a 'shifty,' I'm reminded how much I love it," Dougherty says. "While most of our staff tend to lean toward our IPAs and saisons, we have a few folks who drink Blonde and only Blonde."
(More: Disc Golf and Craft Beer Score a Win Combining Grassroots Movements)
Easy Jack | Firestone Walker Brewing Company | Paso Robles, CA – 120 calories
Yes, IPAs can be low calorie too! In 2014, Firestone Brewmaster Matt Brynildson saw a lot of American brewers using traditional West Coast hops in session IPAs, and wanted to take it a different direction.
"I had been doing some traveling in Germany, selecting hops for Pivo Pils and was introduced to some new cultivars," Brynildson says. "I rubbed Mandarina Bavaria and Huell Melon and instantly fell in love."
By utilizing more fruit-forward hops, Easy Jack is brighter and more floral than much of its stylistic brethren. The brewery also recently lowered the alcohol from 4.5% to 4.0% ABV, dropping the calorie count to 120.
"Every time I taste this beer, Easy Jack brings a smile to my face," Brynildson says. "We worked hard to differentiate it through the hops we selected, and in the end, I feel we built a perfect beer around these varieties. The fact that it has a tempered ABV and massive drinkability ensures that it is in my home fridge at all times."
Gose series | Anderson Valley Brewing Company | Boonville, CA — 125 calories
Gose, the slightly salty, slightly sour wheat beer that originated in Germany, is a perfect style for keeping calories low. Goses achieve a refreshing acidity through a process known as kettle-souring–prior to full fermentation, brewers introduce lactobacillus bacteria into the kettle, producing lactic acid. Once the desired pH is achieved, the lactobacillus is boiled off, and the beer is finished with saccharomyces – traditional brewers' yeast. Anderson Valley boasts a full lineup of five variations on the style by adding fruits like cherry, blood orange, or melon – or for the traditionalist, a non-fruited version. All come in around 4.2% ABV and 125 calories.
River Trip | Allagash Brewing Company | Portland, ME – 128 calories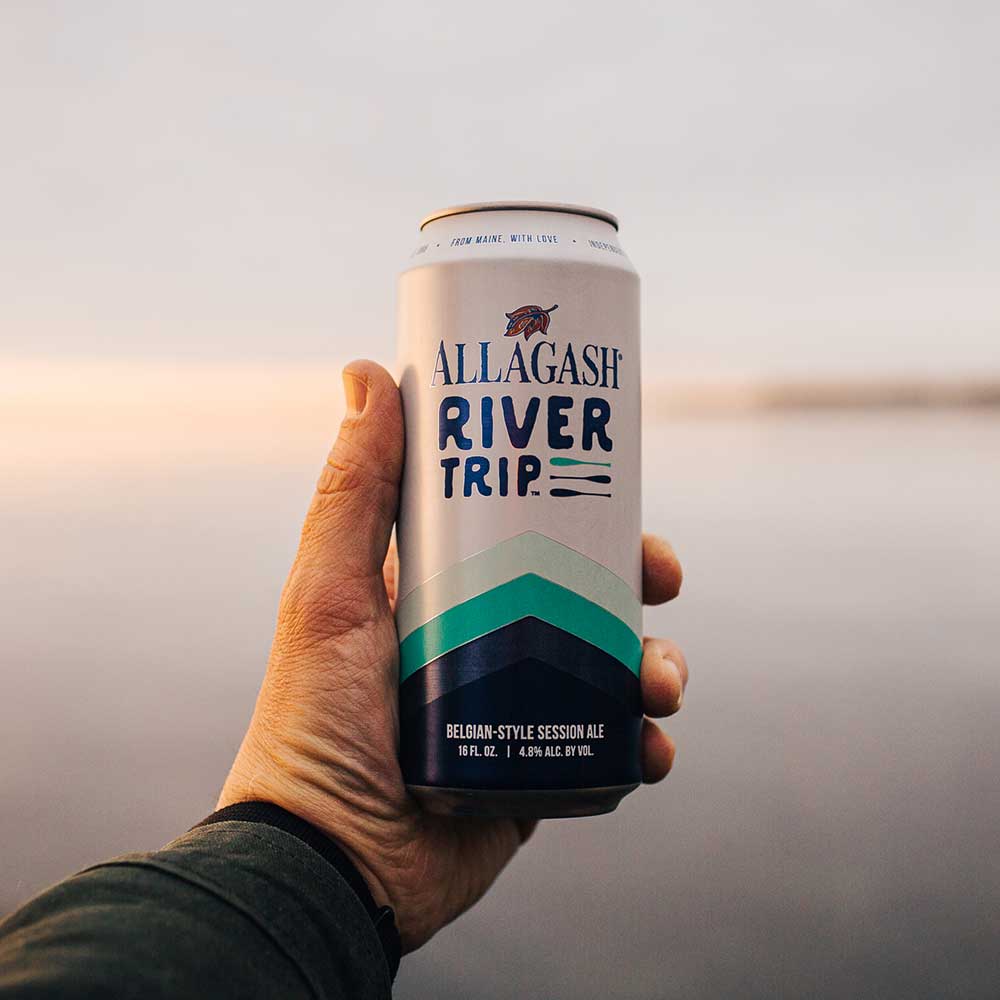 Belgian styles tend to be drier, thanks to most Belgian yeast strains boasting a high attenuation rate, and River Trip is a great example of this. A 4.8% ABV Belgian-style blonde ale, it combines spicy yeast esters with citrus notes lent by dry-hopping with Comet and Azacca hops.
"We brewed five or six iterations of this beer with various names before settling on the beer now known as River Trip," Allagash Brewmaster Jason Perkins says. "The brewery is named after the nearby Allagash River, a beautiful remote protected area here in Northern Maine. After a few company trips down the river, this beer was born."
(Explore: CraftBeer.com Beer Styles)
Kick Back IPA | Drake's Brewing Company | San Leandro, CA – 137 calories
A mash-up of both old-school and nouveau hop varieties, Kick Back is "a big hop delivery mechanism on a smaller malt body," says John Gillooly, brewmaster at Drake's. This 4.3% ABV session IPA starts with Cascade and Chinook hops for classic pine notes, then adds Mosaic, Simcoe, El Dorado and Pekko for more fruity aromas. In addition to the usual barley, utilizing oats in the mash helps to increase the perceived body of the beer.
"We honestly can't even make enough cans for the staff to take home," Gillooly says. "Kick Back already sells pretty well for us, and anytime we put out different beers for the crew to take, it's always the first to go."
Oarsman | Bell's Brewing Company | Kalamazoo and Comstock, MI – 137 calories
Brewed since 2008, this 4.0% ABV tart wheat ale has been a brewers' favorite for more than a decade, a welcome change of pace from the big, bold beers of the early 2000s. Brewed with wheat and lactobacillus for a refreshing tartness, it's a beer for industry folk.
"The whole vision was to create a brewers beer, the crushable brew you would go to in the middle of a summer beer festival…right after someone hands you another 9 percent double IPA," says John Mallett, director of operations at Bell's. "It's a beer we've never sold a lot of, but our brewing brethren seem to love it."
Yellow Card | Comrade Brewing Company | Denver – 140 calories
A 5.3% ABV American blonde ale dry-hopped with Citra, Yellow Card has been brewed since Comrade opened in 2014. While this lightheartedly Russian-themed brewery is most known for its Superpower IPA, Yellow Card consistently ranks as its second-best seller.
"We wanted to have four year-round beers when we started, and needed an approachable option," Comrade Founder David Lin says. "Yellow Card has subtle hints of melon and passionfruit from the Citra hops, and is extremely crisp and drinkable due to the high attenuation."
Thanks to Comrade's house California Ale yeast strain, Yellow Card boats a 93 percent attenuation rate, leaving behind only a hint of residual sugars.
(More: Braised Brussels Sprouts with Bacon and Beer)
Yuengling Traditional Lager | Yuengling Brewery | Pottsville, PA – 140 calories
That's right, if you live East of the Mississippi River, you've probably had a few low-calorie beers in your life! Turns out that one of the most prominent craft beers in the country sits at the 140 calorie mark . This 4.5% ABV American Amber Lager has just the right amount of malt heft, and it also debunks the myth that dark beers are inherently heavy.
No matter what you're in the mood for, if you're looking for a lower-calorie beer option, never sacrifice on quality or flavor – because you've always had plenty to choose from.
CraftBeer.com is fully dedicated to small and independent U.S. breweries. We are published by the Brewers Association, the not-for-profit trade group dedicated to promoting and protecting America's small and independent craft brewers. Stories and opinions shared on CraftBeer.com do not imply endorsement by or positions taken by the Brewers Association or its members.