One of the great things about American craft beer is the variety of flavors and styles available. Craft brewers are nothing if not creative, and craft drinkers seem to love the new and often extreme flavors brewers come up with: massively hoppy double IPAs; beers with coconut, coffee, mango, or hot peppers; farmhouse ales with foraged ingredients; spontaneously fermented sour ales; big stouts aged in every conceivable kind of spirit barrel.
[newsletter_signup_box]
But what about the classic flavor of, well, beer? You know the one — the flavor of the easy-drinking lager you enjoyed before you woke up to the wonders of craft brewing. A flavor you perhaps still pine for on occasion?
Never fear. Beer tasted like beer long before it tasted like a pastry, a latte, or a milkshake, and a new movement of crushable lagers is sweeping through the craft beer world, making beers that taste like beer cool again. Of course, if you ask the country's craft brewers themselves, most of them will tell you it never stopped being cool, so shed your lager hang-ups and enjoy one of these beer-flavored craft beers!
(READ: 2018 Summer Craft Beers: IPAs, Lagers, Fruit Beers and More)
Urban Chestnut Brewing Co. | Zwickel | St. Louis
Few brewmasters in the U.S. have a pedigree for brewing classic German-style lagers quite like Urban Chestnut's Florian Kuplent. The Bavarian son apprenticed at a small artisan brewery in his homeland before moving on to posts at respected breweries elsewhere in Germany and in Belgium, England, and the U.S. He earned a master's degree in malting and brewing science from the University of Munich-Weihenstephan, and even worked for a time at the world's largest brewery (hint: their American headquarters is in the same city at Urban Chestnut). When Kuplent decides to brew a smooth but full-flavored lager, you can bet it's going to be awesome.
Zwickel is the flagship beer for Urban Chestnut's Reverence series, a line of beers that pays homage to long-standing European brewing traditions. This unfiltered and unpasteurized lager has a naturally cloudy appearance and a pillowy mouthfeel, accompanied by gorgeous and slightly rustic bready malt tones with a finishing kiss of German hop bitterness. Zwickel has won plenty of awards, none so prestigious as the involuntary "oh my god" I uttered the first time I tasted it at The Heorot in Muncie, Indiana.
August Schell Brewing Co. | Schell's Deer Brand | New Ulm, MN
August Schell left Germany for America in 1848 and, like so many 19th century German immigrants, landed in the Midwest. He and his wife, together with other immigrant families, founded the town of New Ulm, Minnesota, and in 1860 he began construction on his brewery. Six generations later, that brewery still in the family, and is still producing some of the best German-style lagers in the country.
American adjunct lagers have their roots in brewing practices honed by German-Americans over a century ago when they adapted the crisp lagers of their homeland to the unique conditions and ingredients of North America. Many craft brewers produce a "pre-Prohibition lager" in tribute to those early days of brewing innovation, but Schell's version has actually been around that long. Schell's Deer Brand is made with 70 percent barley malt and 30 percent corn, yielding a light 4.8% ABV lager that enjoys an unbroken heritage back to the first evolution of this distinctly American style.
(READ: Untold Stories from Craft Beer Founders)
Warped Wing Brewing Co. | Trotwood Lager | Dayton, OH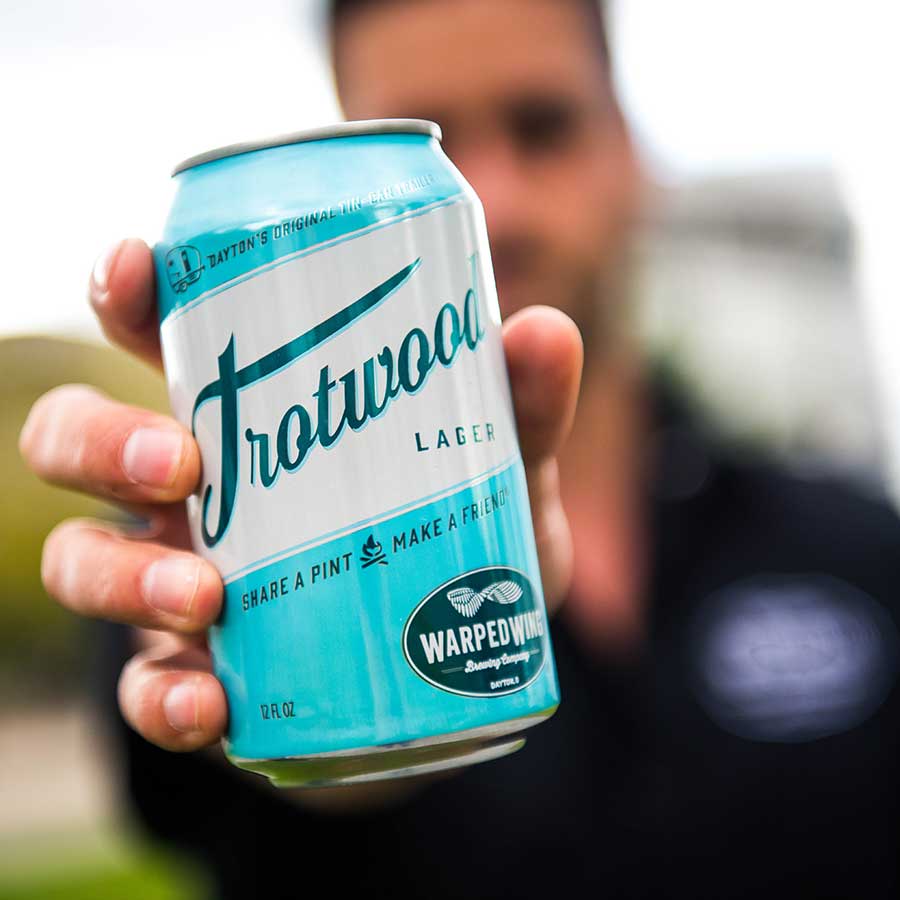 Warped Wing brewmaster John Haggerty trained as a brewer in Germany many years ago, and his brewery in Dayton, Ohio, now produces everything from explosively hoppy IPAs to elegant wine barrel-aged saisons. They've begun to carve out a niche for themselves however with a line of highly quaffable lagers, with two permanent lager brands and four seasonal lagers.
The beer that made it happen is Trotwood Lager, named for an erstwhile local manufacturer of tin-can camping trailers. It was never intended to be released on its own when it was first brewed.
"A couple of years ago we made a radler using grapefruit juice," explains Haggerty. "When we made the base beer the brewing staff were drinking it and thought that we would like to make the base as its own stand-alone brand. At the time, we really didn't have a pathway to bring that to market." A few months later, the brewery purchased and restored a 1956 Trotwood Trailer as their event vehicle, and Haggerty got his chance to release Trotwood Lager on its own. The light, 4% ABV all-malt lager was expected to be a one-off release for the summer, but it quickly became their best-selling brand.
"Brewers like these beers [because] it's a show of your technical chops," observes Haggerty on the popularity of craft lagers among brewing professionals. "You have to have your sh*t together in the cellar in order to make it happen."
Night Shift Brewing | Nite Lite | Everett, MA
Quick: which beer styles come to mind when I say "Night Shift Brewing?" Big, juicy IPAs and barrel-aged delicacies, right? You'd be forgiven if your first answer wasn't light adjunct lagers, but welcome to 2018.
Night Shift made a splash a few months back with a marketing campaign explicitly aimed at challenging macro breweries at their own game. Nite Lite is a 20 percent corn lager that the brewery describes up front on their website as being "simple, as light lager should be." Even the font on the cans and the supermarket-friendly 12-packs are reminiscent of some of the macro brands, though the Lite Brite-inspired Night Shift owl logo tells you some independent craft beer "mischief" is afoot. Nite Lite is unfiltered and unpasteurized, and unwilling to allow Big Beer to own the light lager category.
(TRAVEL: Craft Breweries Along 5 U.S. Hiking Trails)
Arches Brewing | Unseasonal Lager | Hapeville, GA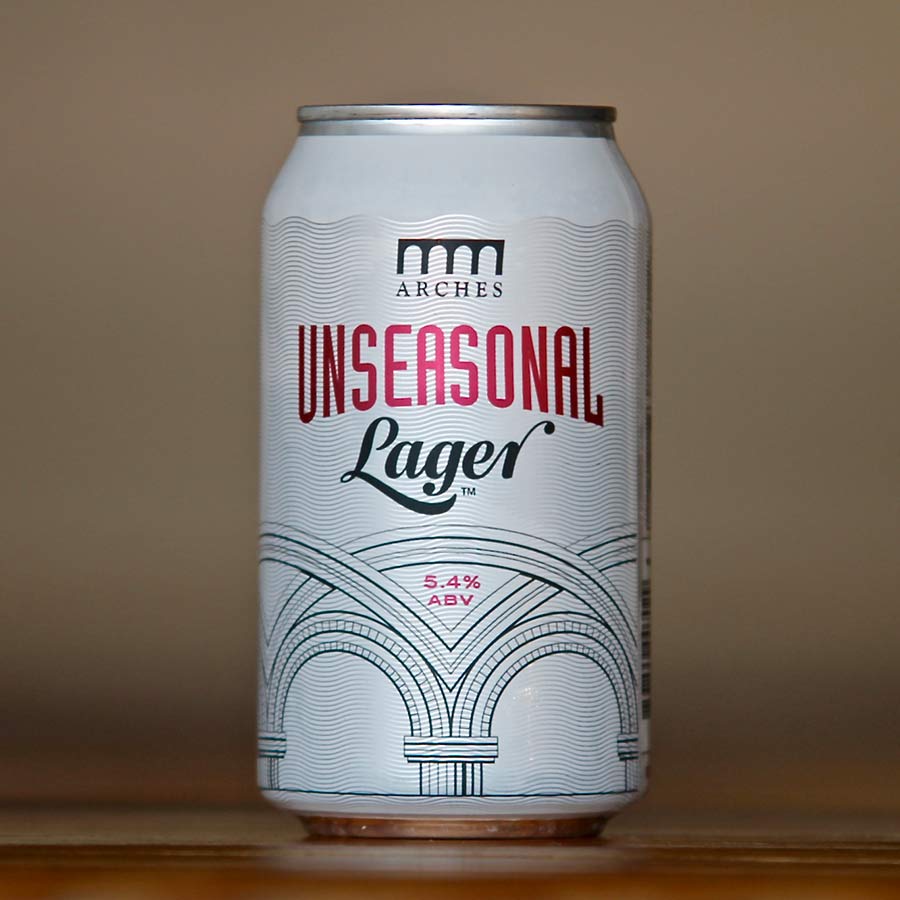 Arches Brewing operates near the Atlanta airport, and travelers come through their doors constantly. "I see it all the time where two people will come into the brewery, and one of them is a craft drinker and one of them is not," says founder and brewmaster Jamey Adams. "What do I give both of them that they'll both appreciate?"
The answer is usually Unseasonal Lager, the brewery's flagship amber lager that combines Old World brewing techniques and New World hops. The beer is double-decocted and brewed with a single base grain, and a subtle change in mash temperature yields a slightly darker, fuller beer in the winter and a lighter offering in the summer.
While the beer is available year round, the lager-focused brewery offers a rotating cast of eight seasonal lagers, and they recently launched Lager Lab to educate beer lovers about what makes these beers unique.
After moving to a 20 barrel system, Arches was trying to figure out what to do with their old three-barrel system. They decided to use the smaller set-up to brew more hard-to-find historical lagers as part of their educational efforts.
"When I walk into a brewery, I don't ask for an IPA," Adams says, bucking the trend around craft beer's most popular style. "I don't think that's going to show me their range. I think a lager can do that."
Wibby Brewing | Lightshine Helles | Longmont, CO
Ryan Wibby, co-founder and brewmaster at Colorado's Wibby Brewing, is another brewer on this list who trained in Germany, the promised land of lagers. He does recall an assignment at VLB Berlin however that directly equipped him for his eventual career producing classic German lagers with ingredients from this side of the Atlantic.
"When our class was challenged to create a traditional German lager using American hops, I realized that there was a great opportunity here," recounts Wibby. "Combining traditional German brewing technique and style with the creativity and innovation of the American craft beer movement proved to produce delicious beer."
Wibby has put what he learned to good use at his namesake brewery with Lightshine Helles, a clean, classic Munich Helles lager hopped entirely with Centennial hops. Much like Warped Wing's Trotwood Lager, Lightshine also serves as the foundation for a radler. Lightshine Radler is made with house-made raspberry lemonade and is available in cans from April through October.
(READ: Breweries Worth a Detour)
Christian Moerlein Brewing Co. | Original Lager | Cincinnati
Christian Moerlein was one of thousands of German immigrants who settled in Cincinnati during the 1800s, and one of dozens who started a brewery there. His brewery eventually became one of the largest in the country, but didn't survive the purge of Prohibition. Fortunately, the Christian Moerlein brand has been revived (along with dozens of other Cincinnati heritage brands) by Greg Hardman, who purchased the Moerlein name in 2004 and opened a new craft brewery and a lager house in Cincinnati in 2012.
Moerlein Original Lager, a new release for 2018, pays homage to a beer of the same name brewed by the original Christian Moerlein in the 1850s. The Vienna-style lager is brewed with German noble hops and comes in at 5.2% ABV.
One of the highlights of visiting the Moerlein production brewery is the opportunity to tour the 1800s lager cellars from the building's former life as the John Kauffman brewery. This window back into the history of lager brewing offers perspective to the current craft lager trend. In Cincinnati and countless other American cities, beer that tastes like beer is nothing new.
Bierstadt Lagerhaus | Slow Pour Pils | Denver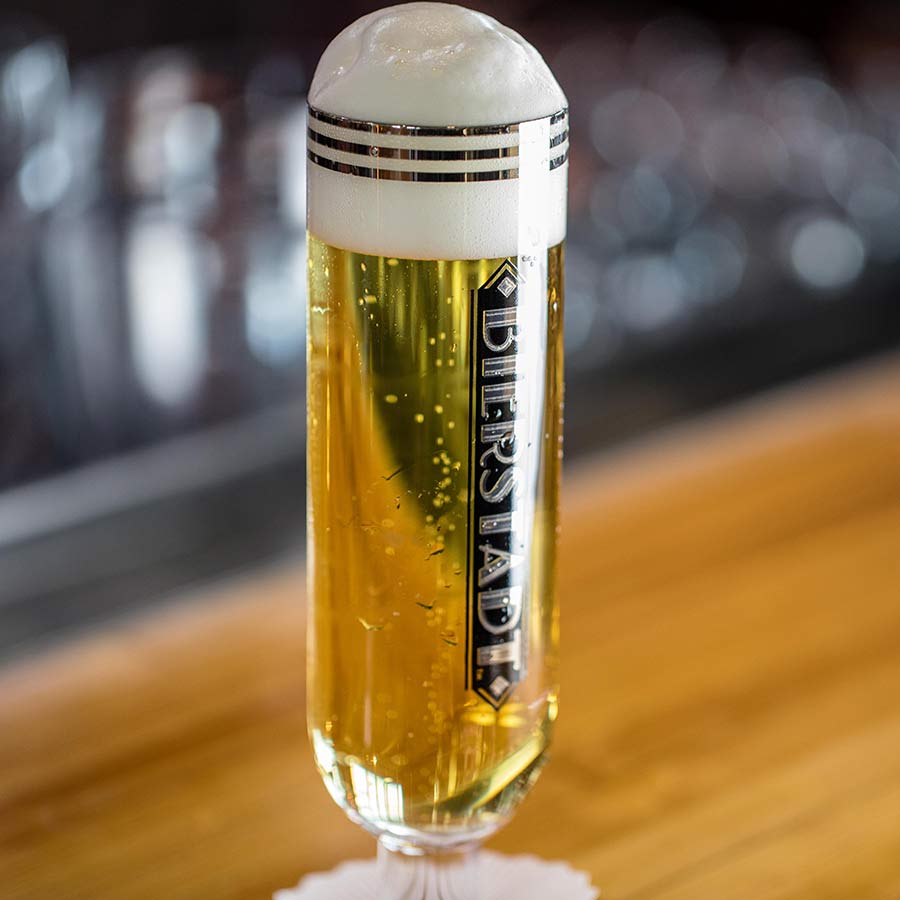 "I love lager. Like really love it," says Ashleigh Carter, head brewer and co-owner of Bierstadt Lagerhaus in Denver. That love is evident in the set-up for her brewery, which produces lagers exclusively.
"Making traditional-to-style beer these days is unique," she continues. "No twist, no little spin; strict adherence to the styles we undertake. We designed a brewery to make lager and lager only and the majority of what we make is Slow Pour Pils and Helles."
Slow Pour Pils comes by its name honestly. You better be patient when you order it at the brewery's taproom bar. It'll be a few minutes before it arrives in front of you in the brewery's signature art deco-inspired glassware.
"We pour it traditionally [with] multiple steps and it takes about 4 minutes." Carter explains. "This is to really take the time to build the head and soften the carbonation in the beer. It not only looks beautiful but serves to enhance the delicate flavors of the Pils."
(READ: How the Pilsner Beer Ruled the World)
Dovetail Brewery | Dovetail Lager | Chicago
When you're looking at beers that taste like the popular perception of beer, a brewery offering a libation simply called "Lager" is a good place to start. Chicago's Dovetail Brewery is one of the most respected lager- and European-focused breweries in the Windy City, but when it comes to brewing a beer to please every palate, they keep things simple with Dovetail Lager.
At 4.8% ABV and 22 IBUs, Dovetail Lager is clean and easy to drink, but doesn't skimp on flavor. Founders and brewers Bill Wesselink and Hagen Dost met in Munich while completing their Master Brewer Certifications at the Doemens Institute, and their passion for classic brewing techniques and styles informs their flagship brew.
Prost Brewing | Keller Pils | Denver
With a name like Prost, you better be able to make some excellent German beers, and this Denver brewery whose name is German for "Cheers!" delivers the goods. Prost Brewing produces a full line of classic German lagers and ales (and nothing else), several of which have taken home Great American Beer Festival® hardware.
Their Keller Pils is an unfiltered, naturally carbonated version of their Prost Pils, and won GABF gold in 2013 in the Kellerbier or Zwickelbier category. The 4.6% ABV beer is cloudier than the brewery's mature Pils, and slightly less effervescent, with a soft texture and an assertive 37 IBUs of German hop bitterness from Hallertau Mittelfrüh hops.
If you love beer that tastes like beer, you can't go wrong with anything from this German-inspired brewery in the Rocky Mountains, but the Keller Pils will have you believing you're in a sun-dappled German beer garden.
(TRAVEL: These New Breweries Leave a Big Impression)
Mission Brewery | California Craft Lager | San Diego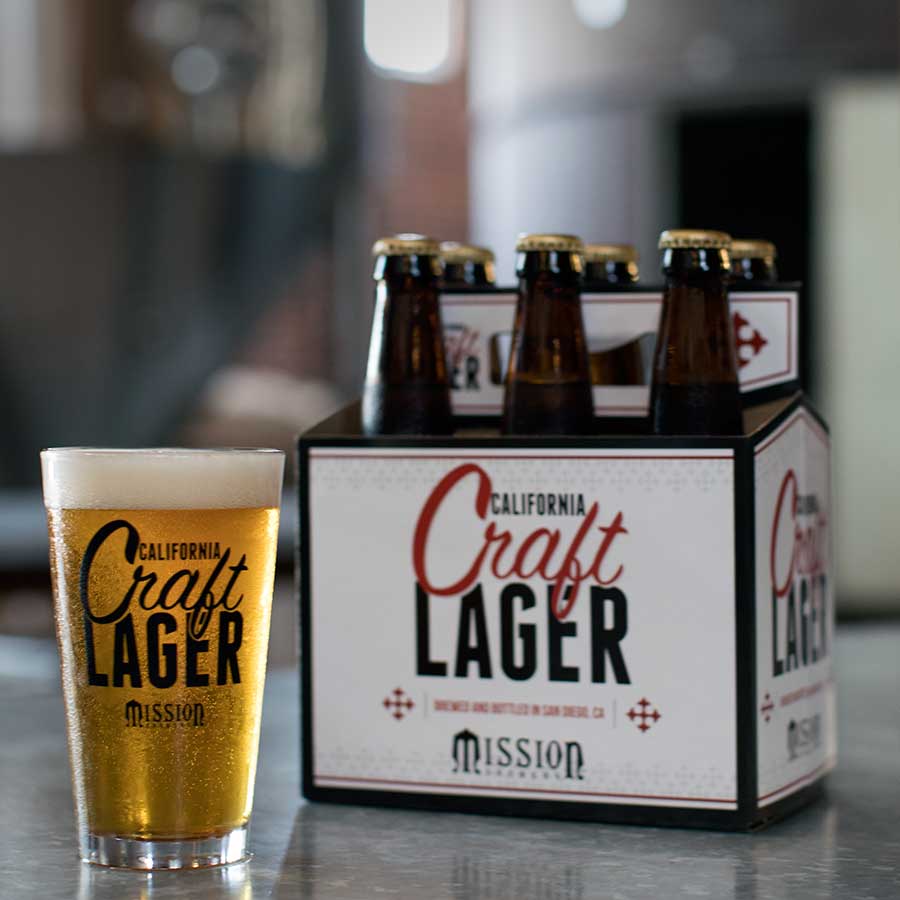 When I asked Mission Brewery's lead brewer Jeremy Castellano what went into deciding to brew California Craft Lager, his answer was pretty simple: it's just too sunny in San Diego to be drinking strong IPAs all the time. "As San Diegans, we get nearly 360 days of sun per year, and while the plethora of great IPAs brewed in this city is truly a blessing, they're not always the best for enjoying a hot summer afternoon," laments Castellano.
Boo hoo, right? (Just kidding, Jeremy.)
"We decided to brew a lager that we'd be happy to drink in the yard, at the beach, or while camping," he continues, and this 4.2% ABV, 20 IBU would certainly be easier to throw back in the southern Cali sun than an 8% ABV, 100 IBU hop grenade. When reflecting on the emergence of craft lagers however, Castellano credits IPAs and other big ale styles for laying the groundwork.
"I think the current craft lager movement has been a long time coming, but couldn't have happened without flavorful ales leading the way," he says.
Rather than brew a Mexican- or German-inspired lager, Mission experimented with various adjuncts, yeasts, hops, and fermentation details to settle on a beer Castellano describes as "balanced, smooth, easy-drinking and probably the favorite beer of our brewers."
Chuckanut Brewery | Kölsch | Bellingham, WA
There's no way I could write an article about "beer-flavored" craft lagers without mentioning Chuckanut Brewery, a revered producer of classic European styles. To keep things unexpected however, I'm choosing a Chuckanut beer that's technically an ale, not a lager. Kölsch is a beer style from Cologne, Germany, that is brewed with ale yeast at a slightly cool temperature and then lagered, yielding a clean, brilliantly clear lager-like brew.
(VISIT: Find a U.S. Brewery)
To call Chuckanut's Kölsch "award-winning" is like calling Lebron James "athletic": technically true, but vastly understated. Check out how this beer has fared at the Great American Beer Festival in recent years: gold (2011), silver (2012), gold (2015), gold (2017). Add a silver (2012) and gold (2018) from the World Beer Cup and a smattering of other national and regional awards and you can trust this 4.5% ABV beer is as good as they come, proving a delicate ale style in the hands of a gifted brewer can be as crisp and crushable as a classic lager.
CraftBeer.com is fully dedicated to small and independent U.S. breweries. We are published by the Brewers Association, the not-for-profit trade group dedicated to promoting and protecting America's small and independent craft brewers. Stories and opinions shared on CraftBeer.com do not imply endorsement by or positions taken by the Brewers Association or its members.