It is not every day a contemporary style of beer is invented, let alone one that becomes popular. It is rarer still that the new brew is the creation of one person.
On the heels of the explosion in popularity of New England Style IPAs, there is a new sub-genre of the classic American India Pale Ale, the Brut IPA. While the invention of the New England IPA in beer history is hazy, the origin of Brut IPA is crystal clear. And it begins with brewer Kim Sturdavant.
[newsletter_signup_box]
Sturdavant began brewing at Social Kitchen and Brewery not long after the San Francisco brewpub opened its doors in 2010. Since then, Sturdavant has taken pleasure in experimenting with hops, grain and yeast.
Recently, one of the experiments resulted in the first-ever example of a Brut IPA.
(MORE: The New England Style IPA, The Anti-IPA)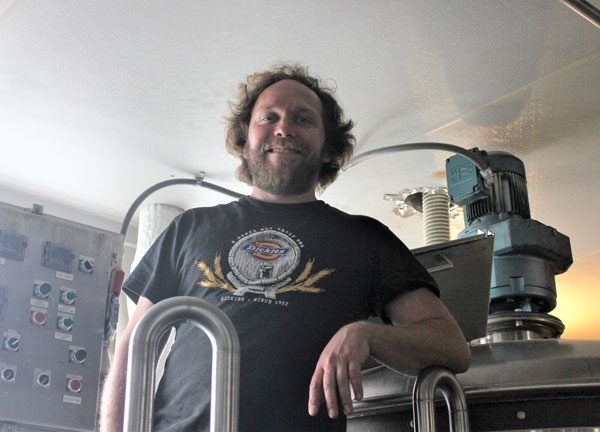 Creating the Brut IPA
Drawing its name "brut" from champagne, the style is an exceedingly pale, dry and hop-focused IPA.
There is some brewing science behind the new beer's creation. Amyloglucosidase is an enzyme that is commonplace in craft breweries. It is used to break down sugars derived from malt in high-gravity beers such as imperial stouts and triple IPAs. This aides the yeast in consuming more of the sugars during fermentation. It allows beers to bulk up their alcohol content without being syrupy and thick. What isn't common is the use of this enzyme in a lower-gravity beer.
The term brut refers to the dryness. Across beverages, dryness is dependent on the residual sugars left after the yeast has consumed it. By using the enzyme in an already dry style, a brewer can get the amount of residual sugar, typically measured in degrees Plato, down to 0°P or close to it; the lower the gravity, the dryer the beer.
(MORE: Defining Gravity and Degrees Plato)
Sturdavant was brewing a triple IPA recipe and had some of the enzyme on hand when he decided to try an idea he'd been bouncing around for a while. If the enzyme could get a high-gravity, triple IPA down to 0.5°P, it was possible that it could get a standard IPA down to 0°P. He was excited about the prospect of a super dry, crisp and refreshing IPA.
(Meet You Upstairs: Great Brewery Rooftop)
"What if I made an IPA strength beer that finished at 0 Plato? Make it as champagne-like as possible; spritzy, really light colored, all fruity hops and just super crisp. I thought it sounded good, so I did it," Sturdavant says.
Adventure in Invention
Since that initial experiment, the goal has stayed unchanged. But the execution has been tweaked with every iteration. Sturdavant's goal remains the same from batch to batch; a bone-dry, ultra-pale colored, crisp, hop-forward beer focused on fruity hops.
(MORE: Craft Brewers Tell Us About Their Bucket List Breweries)
Getting there is always an adventure. The day I met up with Sturdavant at Social Kitchen, Putting on the Spritz was the Brut IPA on tap. Hopped with all El Dorado, the experimental aspect of this batch was that it was made with 40 percent flaked corn. The corn wasn't there to reduce ingredient costs like some might suggest. Sturdavant is just focused on getting the beer to be as pale in color as possible. He's debating other alternative sugar sources for the upcoming batches, like agave nectar and honey, which will lessen the color even more.
As word of his experiment spread throughout San Francisco, curiosity was piqued and other brewers visited during the first week it was on tap. Just as the initial batch had proven popular among Sturdavant's regular customers, area brewers from the likes of Cellarmaker Brewing Co., Magnolia Brewing Co., and Triple Voodoo Brewery loved the bright and new take on an American IPA. They wanted to try their hands at the new style.
(NEWS: Independent Craft Brewers Have a Right to Compete with Megabrewers)
Sturdavant gave them his full blessing, on one condition. He wanted all of the brewers to label the style as a Brut IPA.
Branding the Brut IPA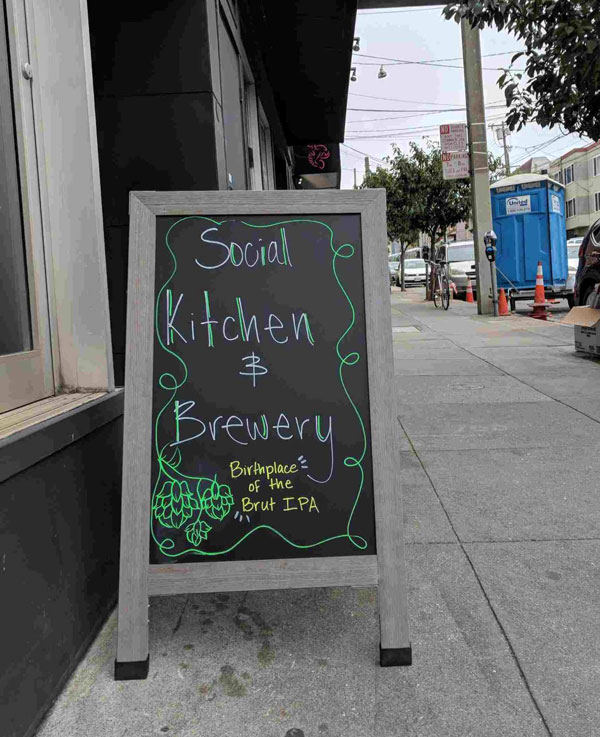 "Let's all call it a Brut," Sturdavant says. "By keeping that name consistent it actually finds a way to pick up momentum as a style… Let's see if we can make a style, that's like a new style birthed in San Francisco, and so it worked. The strategy worked."
(LIST: A Beer Geek's Travel Checklist)
The initial Brut IPA recipes have built a fanbase. Sturdavant has heard from people all over the world who want to try to make the style. Brewers from the Czech Republic, Russia, France, England, Brazil, Argentina, Australia, New Zealand and more have all reached out to Sturdavant about their take on his new style.
Larger craft breweries like Drake's Brewing Co. and New Belgium Brewing have already started packaging their own Brut IPAs for mass distribution.
It is a testament to the current golden age of independent breweries. Not only do we have new styles fighting for the spotlight, but we can also identify single brewers who are creating truly original beers.
(Enjoy: Brewpubs with Impressive Menus)
"It's cool, yeah, it's fun, I feel pressure to make a really good one. I really do, I want to make sure that mine is up to snuff," Sturdavant says.
Keeping the Right Recipe
As the creator of the style, Sturdavant is humble. Like any brewer, he just wants to make beer that people enjoy.
(MORE: Breweries Where You Can Have Your Cake and Drink Beer Too)
The front door of Social Kitchen and Brewery advertises that it's the "Home of the Brut IPA." With such fanfare, he wants to do as much for the style as he can and portray it in the best light. It's been picking up steam within the industry, but it'll take much more for it to gain notoriety with mainstream craft beer drinkers.
His main concern is letting the ABV creep up too high. He says the sweet spot is between 6.5% and 7% ABV. The main idea behind the style should always be to make a dry, refreshing, super hoppy beer. With a higher ABV and a more boozy taste, beer becomes perceivably sweeter. That would make it easier to confuse the new style with a West Coast IPA.
(STATS: Brewers Association Numbers Reveal Snapshot for Craft Beer in 2018)
While he's not planning police other brewers using his style's name, Sturdavant would still like it to remain easy to differentiate.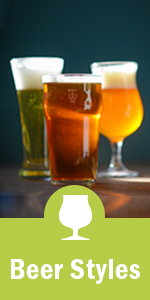 Will Brut IPA Compete?
With the Brewers Association's (BA) recent addition of the Juicy or Hazy IPA to the Great American Beer Festival competition, perhaps a similar fate is in store for Sturdavant's style.
"It's not really a goal, but it would be cool if it happens," Sturdavant says.
(#SEEKTHESEAL: Post Your Photos on Instagram)
He says the current examples of the beer are different enough from an American IPA to be considered a different category, but it depends on how the style continues to evolve.
If he is the only one making them next year, why would they bother? But if brewers keep on making bone dry, hoppy beer for competition, the BA would need to consider it.
Regardless of competitions, Sturdavant just wants to see more of these beers around because they're usually what he would like to be drinking.
CraftBeer.com is fully dedicated to small and independent U.S. breweries. We are published by the Brewers Association, the not-for-profit trade group dedicated to promoting and protecting America's small and independent craft brewers. Stories and opinions shared on CraftBeer.com do not imply endorsement by or positions taken by the Brewers Association or its members.