The Great American Beer Festival will bring thousands of beer lovers from across the globe to Denver this fall. While Denver, Boulder and Fort Collins are incredible beer destinations for good reason, there are loads of other Colorado breweries around the state that are worth a trip. Here are nine breweries to visit that are an easy drive from Denver:
[newsletter_signup_box]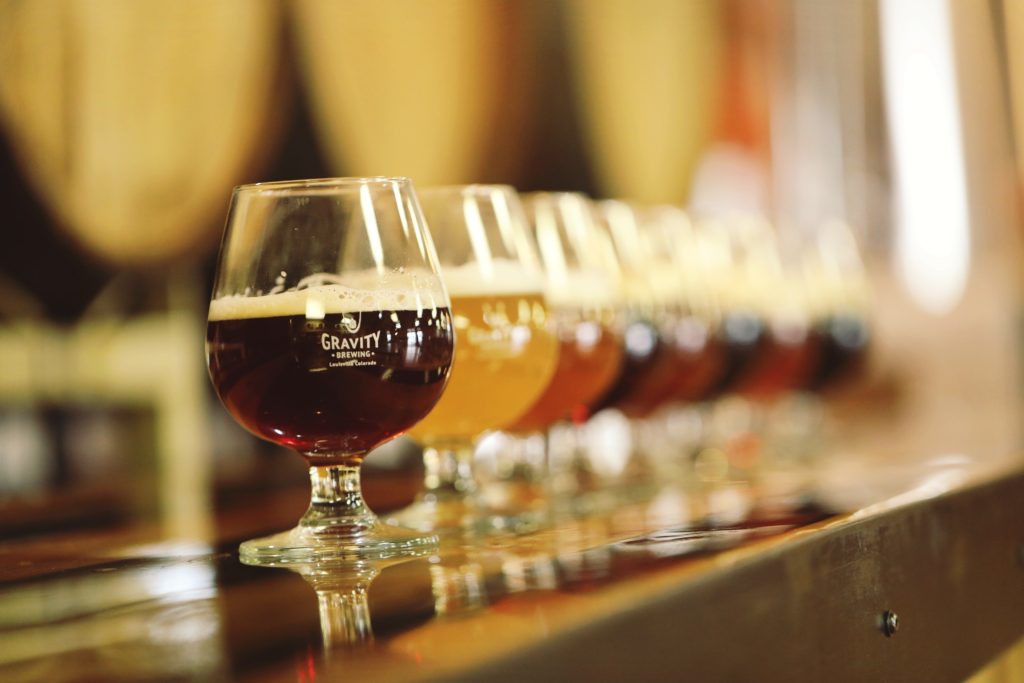 Gravity Brewing | Louisville
About 20 miles north of Denver is Louisville, a family-friendly town with plenty of parks and a quant historic downtown.
(Find: A US Brewery Near You)
On the edge of the downtown, stop by Gravity Brewing. The welcoming, casual taproom is home to pool, ping pong, cornhole and an outdoor patio. More importantly, it houses an eclectic tap list from Dream Cream, a cream ale brewed with fresh coconut and coffee to Tsar Bomb, a big and bold Russian Imperial Stout.
Drink & Eat: 12Degree Brewing serves pub grub with a Belgian flair to match the Belgian-inspired beers, such as crispy frites, warm pretzels and a variety of thin pizzas. Outdoor wine bar Por serves tapas, craft cocktails and local beers on tap in addition to the extensive wine list.
(MORE: Breweries Where You Can Have Your Cake and Drink Beer Too)
See & Do: Davidson Mesa Loop Trail is an easy 3.3-mile trail with scenic mountain views that also connects to Harper Lake. Listen to live music at Johnny Cash-themed bar Waterloo or at Crystal Springs Brewing's downtown beer garden.
Vail Brewing Company | Vail
Vail may be home to world-class skiing, but don't count out the mountain town during fall. Take the scenic drive through the Rocky Mountains to get to Vail. It takes less than two hours from Denver. And enjoy whatever activity you fancy from rugged outdoor adventures to luxurious spa services and shopping.
(MALT SHOPPE: The Scoop on Milkshake IPAs)
Right in the mix of Vail Village is Vail Brewing Co. The cozy brewery has a variety of styles on tap. Check out the Tourist Trap Double IPA and Sunny Hour Tangerine Sour. If the higher elevation offers cooler temps, sip your beer around the firepit with mountain and plaza views.
Drink & Eat: The Fitz Bar & Restaurant has 10 local drafts from Bonfire Brewing, Eddyline Brewing, Odell Brewing and more. There are dozens of nice restaurants right in Vail Village for whatever you're craving. There is Matsuhisa for Japanese, Almresi for German and La Tour Restaurant for French.
(Craft Brewers Tell Us About Their Bucket List Breweries)
See & Do: Enjoy beer-themed pampering at the Four Seasons with a Brew and Renew Massage, where hot stones are swapped with hot beer cans from Crazy Mountain Brewery. There are incredible hiking trails along with Vail's Epic Discovery. It features ziplining, tubing hills and elevated adventure courses on top of the mountain.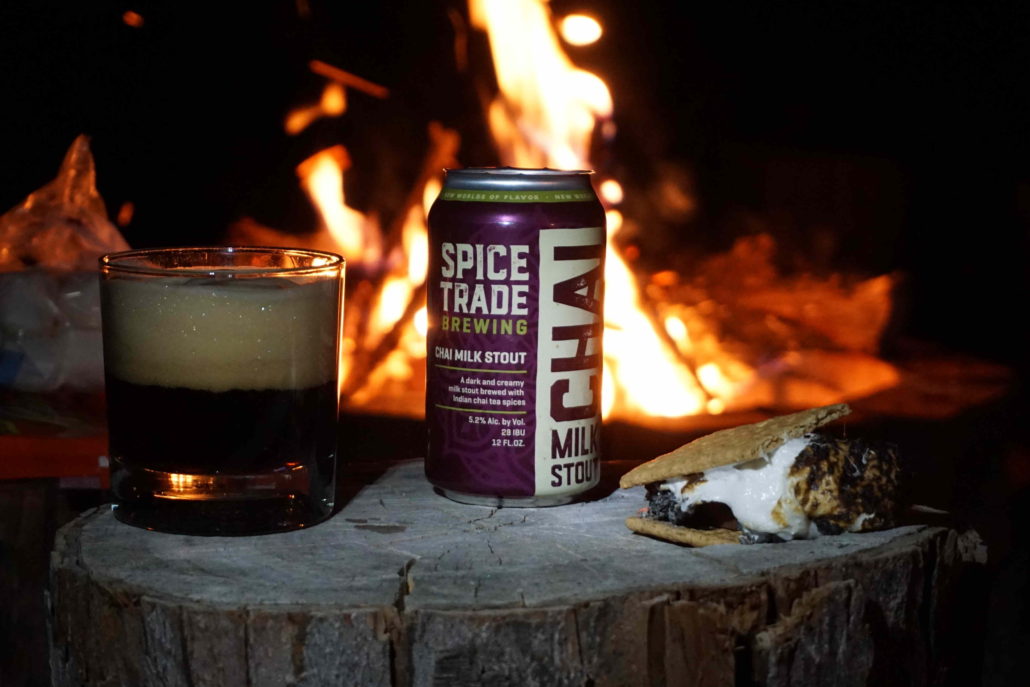 Spice Trade Brewing | Arvada
Arvada is just a quick 20-minute jaunt from downtown Denver. Historic Olde Town Arvada is a vibrant spot with something for everyone with art galleries, restaurants, breweries and more.
(Analysis: Hemp Ales Grow in Popularity as Brewers Aim for New Flavors and Awareness)
Spice Trade Brewing is a must-see brewery for foodies. All beers are inspired by culinary ingredients and traditions from India, Nepal and beyond. Find a touch of heat in Jalapeno Lena and a robust spice in the Chai Milk Stout.
Drink & Eat: Yak & Yeti, the restaurant where Spice Brewing operates, serves bold and flavorful dishes from Tibet, Nepal and India, which pairs perfectly with brews on tap. Bourbon and coffee collide at The Bluegrass Coffee & Bourbon Lounge with signature lattes during the day and more than 120 bourbons at night.
(STATS: Brewers Association Numbers Reveal Snapshot for Craft Beer in 2018)
See & Do: Arvada Center for Arts & Humanities hosts rotating art exhibitions in 10,000 square feet of space and as well as live performances, like "Mama Mia!" Catch the free local farmers market every Saturday morning.
Trinity Brewing | Colorado Springs
Trinity Brewing has a long list of spectacular much sought-after beers that are rare but also a solid flagship selection, including Awaken Chicory Coffee Stout and One Ear Saison. It brews harvest-focused saisons, like the Menacing Peach Saison. It's brewed with local peaches from Palisade, in the western part of Colorado.
(New: Frozen Dinner Uses Alabama Craft Beer)
Drink & Eat: Odyssey Gastropub serves hearty comfort food that goes great with local beers on tap. If green chili mac and cheese, chicken and waffles, a cheesesteak poutine, and a corned beef burger don't fill you up, nothing will.
See & Do: Garden of the Gods Park is a popular tourist attraction for good reason. The dramatic views of 300-foot towering sandstone rock alone make it a worthy spot. But you can also rent a bike (or even an electric bike) to check out the area, do a jeep or Segway tour, or enjoy some climbing.
Rock Cut Brewing Co. | Estes Park
Estes Park is only about an hour and half drive from Denver but feels like a world away. It's common to see elk and bears in the accessible mountain town at the base of Rocky Mountain National Park.
Rock Cut Brewing Co. fits perfectly in a town known for incredible outdoor experiences. The taproom, located near downtown Estes Park, offers views of the Continental Divide. Each brew is paired with an adventure. Have a campfire with Smoky Brunette, canoe Lily Lake with KIND Scotsman, and stargaze in Hermit Park with Galactic Portal.
Drink & Eat: If you're getting an early start on a morning hike, Notchtop Bakery & Café has classic dishes plus Colorado dishes, like Rocky Mountain Trout and eggs and the Colorado burrito smothered in pork green chili (or a veggie red chili). For lunch, Smokin' Dave's BBQ & Brew is no-frills barbecue spot churning out crowd-pleasing grub.
(Lovibond & Hip Hop: Nappy Roots Talks Brewing)
See & Do: Rocky Mountain National Park has more than 300 miles of trails for every skill level that'll lead you to wildlife and breathtaking views. If you're not up for hiking, biking or rock climbing, enjoy a scenic drive or picnic through the park. There are also plenty of hikes around Estes Park as well as independently owned shops, galleries and restaurants.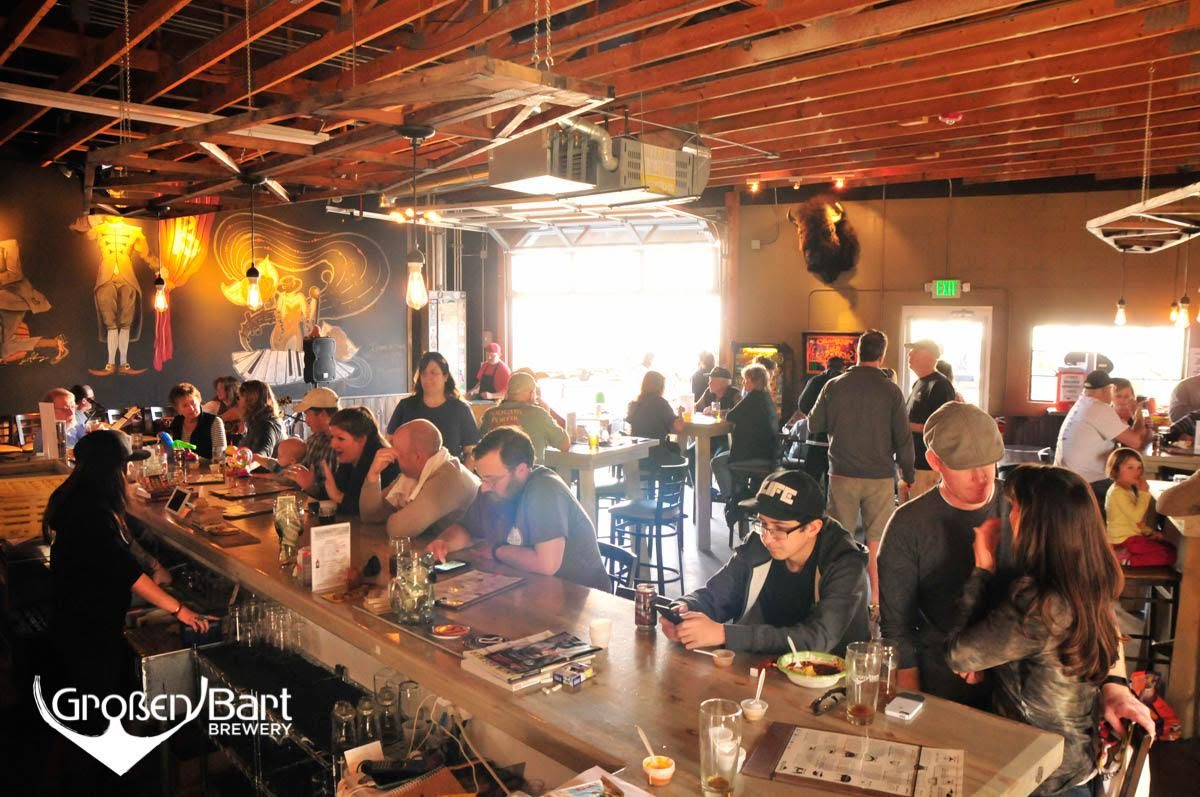 Grossen Bart Brewery | Longmont
Longmont has a little of everything. There are scenic trails, golf courses, restaurants and bars, unique shops, museums, and a thriving creative district that features an opera house and a theater. Explore the city by bike by checking one out at one of the 10 bike share locations around town.
Grossen Bart Brewery doesn't only create well-made beers but celebrates another favorite in the craft beer world — beards. Each beer is associated with a different style of facial hair, from the Chin Curtain IPA to the Stubble Kolsch. It has a beard of the month content and sells all-natural beard oil.
(More: 10 Beertography Tips from the Pros)
Drink & Eat: SAMPLES made CraftBeer.com's Great American Beer Bars list multiple times for a reason — 30 beers on tap, 40 bottles and cans, and a tasty food menu with IPA onion dip, beer and bacon bleu fries, and a poutine burger. Long's Peak Pub & Tap House is a laid-back spot with all of Mountain Sun Ales on tap plus guest taps along with sandwiches and burgers.
See & Do: There's no better way to check out all of Longmont's breweries than by taking the Brewhop Trolley. There's always something going on at Longmont's breweries — comedy open mic at 300 Suns Brewing, live music and trivia at Bootstrap Brewing, how-to-brew courses at Brewmented, and yoga and food trucks at Wibby Brewing.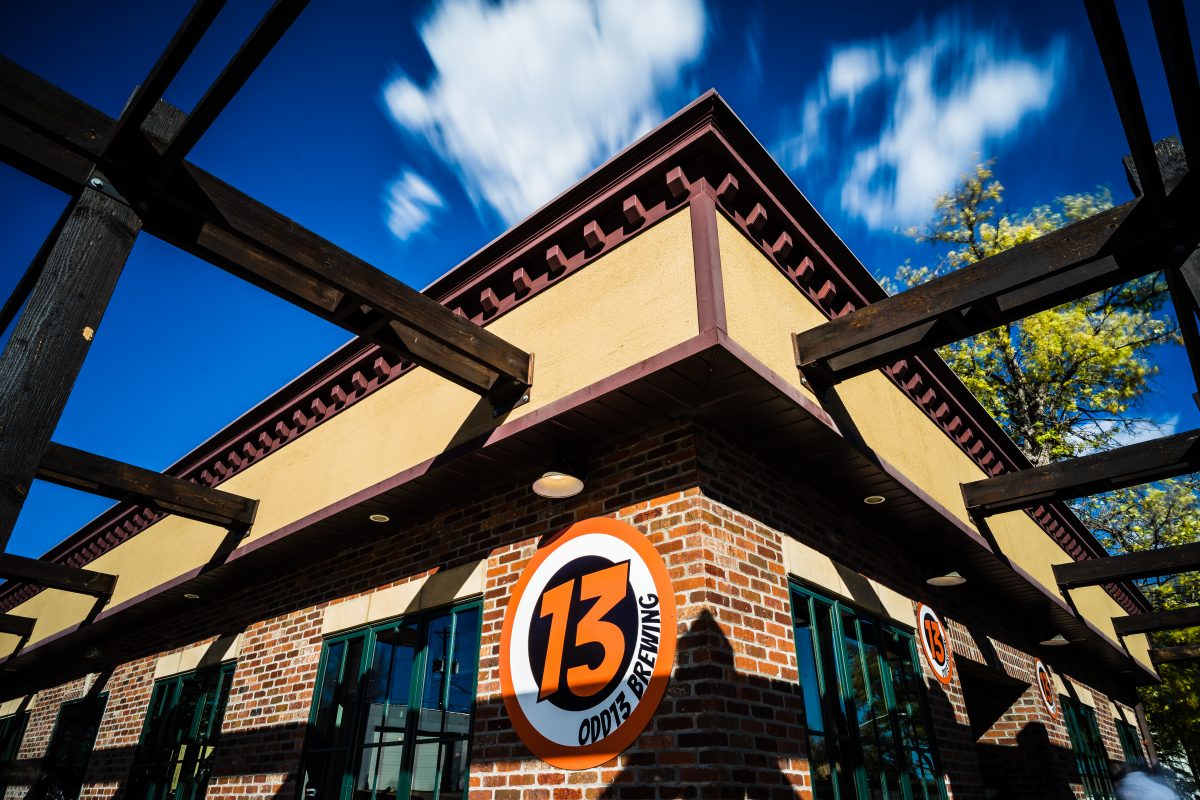 Odd13 | Lafayette
Lafayette is less than 30 minutes from Denver and is definitely worth a trip. It may be a small town, but it's home to five breweries, six art galleries, and 19 miles of trails.
(Enjoy: Brewpubs with Impressive Menus)
Every beer at Odd13 Brewing has a story and a personality to go along with it — whether it's villainous, heroic or a sidekick. Hopperella IPA, Blackberry Sheriff Shane Foeder Aged Sour, Codename: Superfan American IPA, and Coal Miner's Cuzzin Stout are on tap.
Drink & Eat: Community has 23 beers on tap plus cocktails, wine and spirits to accompany a food menu that is designed to be shared with friends. Curry cauliflower tots and mac and cheese are just a few small plates. Large plates include flank steak, Sonoran meatloaf and lamb ragu. At The Post Brewing Company, the beer is specifically made to pair with its food menu: fried chicken and tasty sides.
(Learn: Beer & Food Course)
See & Do: Rent a canoe, paddle board, paddle boat or kayak at Waneka Lake Park. Or visit art galleries and restaurants right on Public Road, the heart of the city. Liquid Mechanics Brewing Company hosts live music, and Front Range Brewing hosts live music as well as comedy nights.
Verboten Brewing & Barrel Project | Loveland
Just south of Fort Collins, with 10 breweries, Loveland is a must-see stop when exploring the Front Range.
Verboten Brewing is creating complex brews in a fun atmosphere with tours available on the weekends. Stealth Haze is a juicy IPA with galaxy, mosaic and citra hops. And Is That For Me is a bourbon barrel-aged hazelnut porter.
Drink & Eat: Mo'Betta Gumbo is serving up Cajun and Creole favorites, like fried green tomatoes, po' boys, and of course, gumbo. Henry's Pub serves traditional American cuisine ­– burgers, meatloaf, and fish and chips.
(MORE: 4 Small Breweries Happy to Stay Small)
See & Do: There is nothing else like Loveland's Chapungu Sculpture Park in the entire country. Artists from Zimbabwe created 82 sculptures out of carved stone. If you're sticking with beer-related activities, there's also plenty to do at breweries.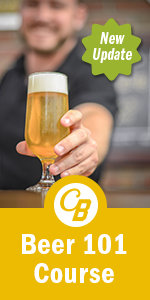 WeldWerks Brewing Co. | Greeley
Greeley offers a small town feel with plenty to do, about an hour north of Denver.
WeldWerks Brewing Co. is cranking out highly sought after, creative beers. Raspberry Lemonade Milkshake IPA, Juicy Bits IPA, Key Lime Pie Berliner and Peanut Butter Cup Achromatic Stout are noteworthy tap selections.
Drink & Eat: Brix Brewery & Taphouse has 60 taps from Colorado only, including their own masterpieces. The tapas menu is made to be shared. Smoked wings, bacon wrapped jalapenos, nachos, and pub pretzels are a few options. Stuft Burger Bar is serving up gourmet burgers loaded with zesty ingredients, like the Surf & Turf, with blackened shrimp, lime cilantro crema, smoked gouda, cheddar, onions and more.
(Seek the Seal: Post Your Photos on Instagram)
See & Do: Poudre River Trail is a 21-mile paved pathway for cycling, running and walking. Do your own Greeley brew tour by checking out Green Earth Brewing Company, Crabtree Brewing Company, Broken Plow Brewery and Wiley Roots Brewing Co.
If you're visiting Denver during GABF and you've knocked off all of your Denver must-sees, venture out. Each of these towns offers something unique, whether scenic trails, fantastic restaurants, and beyond. The one thing they all have in common is great craft beer.
CraftBeer.com is fully dedicated to small and independent U.S. breweries. We are published by the Brewers Association, the not-for-profit trade group dedicated to promoting and protecting America's small and independent craft brewers. Stories and opinions shared on CraftBeer.com do not imply endorsement by or positions taken by the Brewers Association or its members.