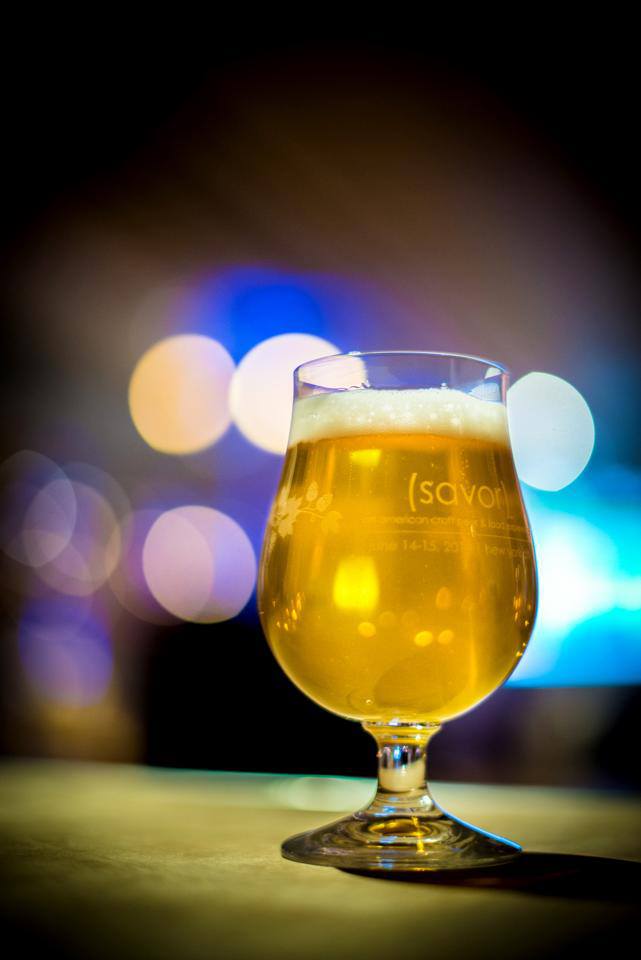 SAVOR: An American Craft Beer & Food Experience took place at the National Building Museum in Washington, D.C., on June 8 and 9, and offered 4,000 craft beer enthusiasts the opportunity to to sample beers from 74 breweries. Those breweries' beers were paired with sweet and savory appetizers from a tailor-made menu designed by Chef Adam Dulye, chef/owner at San Francisco's The Monk's Kettle and The Abbot's Cellar.
Press Release: Embracing the Spirit of Community: Collaborative Efforts Bring Together Brewers and Beer Lovers at 2012 SAVOR
SAVOR Standout Pairings
I set out in search of ethereal pairings, the type of combinations that are hard to find but that elevate both beer and food. It's these types of pairings that make SAVOR more than just another tasting event, but a true experience. Here are 10 of my favorite combinations that embodied the purpose of SAVOR and the beer and food pairing crusade.
Abita Brewing Co. | Abita Springs, LA
Restoration Pale Ale paired with blue crab and Louisiana crawfish cake, red pepper rouille.
American Brewing Co. | Edmonds, WA
Caboose Oatmeal Stout paired with coconut macaroon, whipped crème fraîche and lemon zest.
Bell's Brewery, Inc. | Kalamazoo, MI
Smoked Vienna Lager paired with duck confit taco, queso fresco, pickled cherry.
Boulevard Brewing Co. | Kansas City, MO
Tank 7 Farmhouse Style Ale paired with chevre crostini, fennel and blood orange marmalade.
Denver Beer Co. | Denver, CO
Kaffir Lime Wheat Beer paired with pickled Hawaiian tombo, radish and preserved lemon.
Moon River Brewing Co. | Savannah, GA
Rosemary Swamp Fox (herb and spice beer) paired with lamb meatballs, tomato sauce and shaved ricotta.
Mother Earth Brewing | Kinston, NC
Double Wit Blackberry with huckleberry and meyer lemon crème puff.
Short's Brewing Co. | Bellaire, MI
Good Samaritan (amber ale) with roasted beet and chevre tartlet, sherry gastrique.
Summit Brewing | St. Paul, MN
Saga IPA with burrata on toast paired with arugula pesto and lemon zest.
Willimantic Brewing Co. | Willimantic, CT
Flowers Infusion (saison) paired with rhubarb crisp and lavender honey.
The Pairing Process
The appetizers were planned only after this year's final beers were selected, at which point a group of chefs and Cicerones® were assembled to help Dulye create a flavor profile for the overall menu, which consisted of 42 items and 149 food pairings.
SAVOR Recipes
Chef Dulye even shared 10 of this year's recipes to help both craft beer enthusiasts and foodies recreate some of the pairings at home.
SAVOR Educational Salons
SAVOR also featured Educational Salons that were chock full of fun information about pairing craft beer and food. Recordings of these salons can be found in the Craft Beer Seminars section of CraftBeer.com.